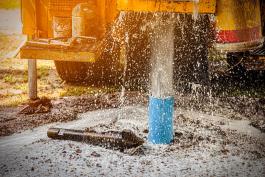 Customer & Market Due Diligence Of Water Well Services Provider: Establishing Market Dynamics And Growth Outlook
Conducted a 3-week customer & market due diligence to establish the competitive differentiation and validate the growth opportunities of the target. To this end, Gotham:  created a robust market sizing model establishing the current inventory of wells as well as a drilling forecast segmented by end-market; conducted interviews with municipal and C&I water well customers and government agencies; established the competitive landscape and market share of key players; and uncovered attractive geographic, service line, and end-market expansion opportunities. Gotham's assessment armed our client with a solid understanding of market dynamics/growth outlook and the target's reputation/competitive positioning, allowing our client to pursue the transaction with confidence.
Show Details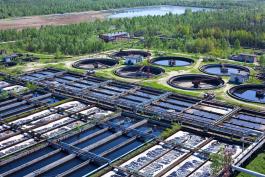 Customer & Market Due Diligence Of Wastewater Treatment Equipment Manufacturer: Establishing Demand Outlook And Growth Opportunities
Conducted an early Phase I 2-week customer & market due diligence to establish demand outlook and target's growth opportunities. To this end, Gotham:  established WWTP equipment needs and treatment technologies; conducted 44 anonymous interviews with municipalities; established capital/O&M spending outlook in the municipal wastewater treatment market; built a comprehensive database of WWTP equipment vendors and products; performed an in-depth WWTP equipment assessment to identify equipment categories for expansion and potential acquisition candidates. Gotham's assessment of the target's competitive positioning and growth opportunity in the WWTP equipment market allowed our client to move forward in the auction process with confidence. 
Show Details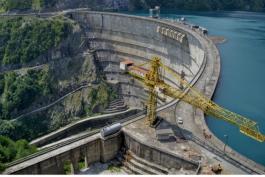 Operations Improvements at Multi-disciplinary Engineering Services Firm:  Improving Profitability and Revenue Performance
Conducted a 6-week operations assessment to turn around the company's margin performance and position it for a successful exit in 2-3 years' time. Analyzed historical project and employee utilization performance; developed target staffing leverage model; and created target business development model to improve efficiency of business development effort while driving profitable revenue growth. Our detailed assessment gave our client a solid understanding and roadmap of the levers to achieve the target margin performance (5-7% points growth); client requested Gotham to provide ongoing support through quarterly performance audits.
Show Details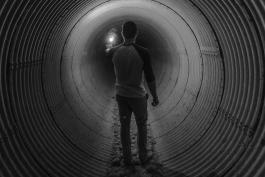 Customer & Market Due Diligence of Municipal/Utility Services Company:  Deciphering a Niche Market to Validate Target's Growth Plan
Conducted 4-week customer and market due diligence to:  (1) establish municipal budget outlook; (2) establish market size and growth outlook for wastewater infrastructure services;  and (3) understand the target's competitive positioning. The effort included:  124 interviews with municipal and utility officials; in-depth research of environmental regulations; top-down/bottom-up municipal budget analysis; and creation of 3 bottom-up marketing sizing models. Gotham's comprehensive, fact-based approach verified that the target's aggressive growth plans were realistic and the target had established a strong reputation with its customers. This allowed our PE client to gain confidence in the target's ability to meet its revenue plan and move forward with the acquisition.      
Show Details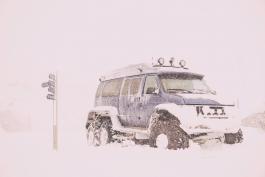 Customer & Market Due Diligence of Leading Road Maintenance Equipment Supplier:  Assessing Revenue/Growth Risk Pre-LOI
Focused Pre-LOI due diligence effort on establishing state DOT/municipal budget dynamics (the target's greatest dependency), the target's competitive positioning, and growth trends of the target's road maintenance equipment market. Gotham: 1) compiled 10 years of state DOT budget details for 30 key states; 2) conducted ~50 interviews with state DOTs (and some municipalities); 3) built a state DOT equipment fleet profile, including fleet size, replacement cycle, age distribution, and manufacturer by equipment type; and 4) established the competitive landscape of the road maintenance equipment market. Because Gotham's fact-based assessment painted a less optimistic picture than management's projections, our client decided not to pursue the acquisition.   
Show Details
Pragmatic Growth Strategy for Consumer Electronic Device Provider:  Developing Multi-brand Growth Strategy in Preparation of PE Exit 
Established feasibility of multi-brand strategy to support a transformative add-on acquisition, created company's domestic and international growth strategy to position the company for a successful exit in 18-24 months, and developed an actionable strategic plan.  Effort included:  interviewing 160+ government officials, competitors, consumer/influencers, and other industry participants; researching market, competitive, and regulatory dynamics; building robust state-by-state market size/growth and cannibalization models; and developing multi-brand, Canada entry, and product line expansion strategies. Gotham's assessment and recommendations allowed the client to move forward with the add-on acquisition and enter Canada, as well as start executing near-term aspects of growth plans to set stage for exit.
Show Details
Want to learn more about how Gotham can help you with value creation?