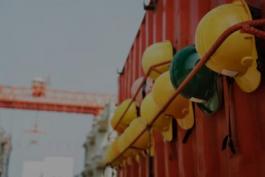 Customer & Market Due Diligence of Leading HSE Services Company: Understanding Market Dynamics/Size as Key Input to Round 2 Bid Decision
Conducted customer interviews and market research to validate company's business model of providing outsourced services to the energy industry. Effort included interviewing (unsolicited) 84 current and potential customers, researching 5 product families and 7 industry sectors to establish service requirements, and building bottom-up market sizing model for this early stage outsourcing market. PE client ($9+B under management) purchased the company and able to increase the top-line by 50% within the first year.
Show Details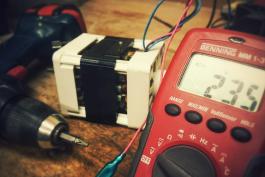 Operational Due Diligence of Testing Services Provider:  Identifying Consolidation Synergies from and Operational Improvement Opportunities in an Add-On Acquisition
Conducted a 4-week operational due diligence to: 1) identify and quantify facility consolidation and other synergies; 2) determine cost additions and operations improvement opportunities; and 3) establish current asset and labor utilization. Gotham worked hand-in-hand with our client to build a comprehensive and reliable cost and capacity fact base, conducted detailed tours of all the facilities, assessed several site consolidation options, and benchmarked operational metrics across the 2 companies. Gotham's due diligence findings allowed our client to confidently proceed with the transaction; client is already capturing synergies identified during the due diligence.  
Show Details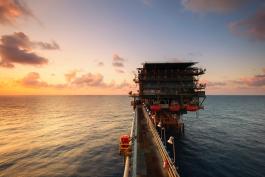 Customer & Market Due Diligence of Fluid Power Equipment Company:  Assessing Adjacent Market Growth Opportunities in Several Technically-complex Niches
Conducted customer & market due diligence to validate adjacent market growth opportunities, including offshore oil & gas, forestry, marine, and civil infrastructure and other end-markets under consideration. Interviewed 150+ competitors, customers, prime contractors, and other key value chain participants, researched complex technical requirements, and leveraged government and industry data to develop a robust fact base, including size/growth models for each end-market, geographic gap analysis, and profiles of key competitors/potential acquisition targets. Based on Gotham's findings and recommended expansion strategy, PE client closed the deal and is pursuing an acquisition to fill a key geographic gap.
Show Details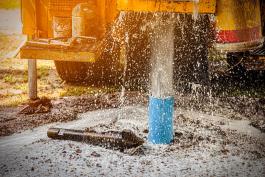 Customer & Market Due Diligence Of Water Well Services Provider: Establishing Market Dynamics And Growth Outlook
Conducted a 3-week customer & market due diligence to establish the competitive differentiation and validate the growth opportunities of the target. To this end, Gotham:  created a robust market sizing model establishing the current inventory of wells as well as a drilling forecast segmented by end-market; conducted interviews with municipal and C&I water well customers and government agencies; established the competitive landscape and market share of key players; and uncovered attractive geographic, service line, and end-market expansion opportunities. Gotham's assessment armed our client with a solid understanding of market dynamics/growth outlook and the target's reputation/competitive positioning, allowing our client to pursue the transaction with confidence.
Show Details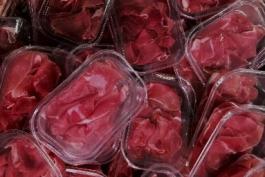 Customer & Market Due Diligence Of Foodservice Distributor/DTC Fulfillment Services Provider: Deciphering Nascent DTC Frozen Foods Fulfillment Market
Conducted 3-week customer & market due diligence to establish:  frozen DTC fulfillment market size and the ability to sustain COVID-19 bump; the target's competitive positioning in the frozen DTC fulfillment market; and the target's reputation/positioning with foodservice distribution customers. Gotham:  mapped universe of 350+ frozen DTC food companies; built bottom-up frozen DTC fulfillment market model; conducted 11 DTC fulfillment customer interviews; established competitive landscape of frozen DTC fulfillment services providers; and conducted 13 interviews and 73 online customer surveys of foodservice distribution customers. Gotham's findings enabled our client to move forward confidently with the potential acquisition.
Show Details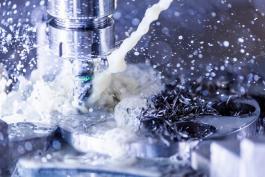 Customer & Market Due Diligence Of Industrial Wastewater Treatment Service Provider: Establishing Pricing Structure, Margin Risk, And Growth Outlook
Conducted a 2-week customer & market due diligence ahead of the check-in bid to establish the pricing structure, oil price exposure, recession risk, and growth outlook of a leading industrial wastewater treatment service provider. To this end, Gotham:  built an oil price sensitivity model; built a recession impact model; conducted 50+ interviews with customers and competitors; and leveraged available industry data and secondary research. Gotham's fact-based analysis of the market, the target's pricing structure, exposure to oil price fluctuation, recession risks, and growth outlook provided our client with the facts to put this opportunity into perspective and price the deal accordingly ahead of its check-in bid. 
Show Details
Want to learn more about how Gotham can help you with value creation?