Gotham's infrastructure expertise ranges from defining market opportunity field-by-field and utility-by-utility, to acquisition targeting in order to expand geographic presence and product/service offerings, to improving salesforce effectiveness, to deploying analytics-driven approach for professionalizing and improving operations. We work with a wide spectrum of infrastructure products and services companies, including: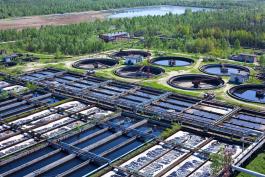 Customer & Market Due Diligence Of Wastewater Treatment Equipment Manufacturer: Establishing Demand Outlook And Growth Opportunities
Conducted an early Phase I 2-week customer & market due diligence to establish demand outlook and target's growth opportunities. To this end, Gotham:  established WWTP equipment needs and treatment technologies; conducted 44 anonymous interviews with municipalities; established capital/O&M spending outlook in the municipal wastewater treatment market; built a comprehensive database of WWTP equipment vendors and products; performed an in-depth WWTP equipment assessment to identify equipment categories for expansion and potential acquisition candidates. Gotham's assessment of the target's competitive positioning and growth opportunity in the WWTP equipment market allowed our client to move forward in the auction process with confidence. 
Show Details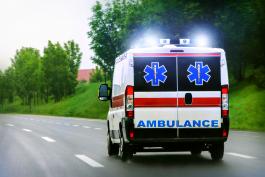 Customer & Market Due Diligence of Commercial Ambulance Service Provider: Establishing Local Market Competitive and Labor Dynamics
Conducted 4-week customer & market due diligence to establish local market and competitive dynamics in each of the target's 23 local markets, including:  a detailed picture of the competitive landscape; age demographics, insurance coverage, and EMT employment and wage trends; a fact-based assessment of hospitals' and 911 systems' use of commercial ambulance service providers. Gotham conducted interviews with hospital and 911 systems, an online survey of hospital decision makers, and an online survey of EMTs/paramedics, as well as established growth opportunities from both market share gains and acquisitions. Armed with a solid fact base, our client moved forward with confidence to close the transaction. 
Show Details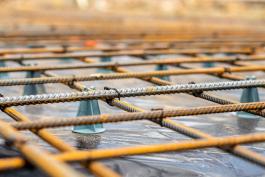 Exit Preparation/Positioning Of Leading Construction Supplies Manufacturer: Developing A Fact-based Growth Story
Conducted a market and competitive dynamics assessment to craft a fact-based growth story to inform management's growth case and provide potential buyers with an understanding of client's business and competitive positioning. Gotham:  developed an in-depth industry primer; conducted customer interviews and surveys; built a competitive database profiling each player in the market; used industry data to detail historical and projected industry growth; built a bottom-up market size model; and established a detailed picture of client's growth opportunities. Gotham's assessment provided the client with extensive customer feedback and allowed management to develop a strong growth case and provide potential buyers with a fact-based market and growth opportunity understanding.  
Show Details
Want to learn more about how Gotham can help you with value creation?