We assist service company management teams in improving the performance of their operations, including:
Project/ Job Profitability: Segmenting and analyzing projects/jobs to establish profitability drivers and identify improvement opportunities
Staffing Model/ Utilization: Developing staffing model to create leverage and improve labor utilization
Labor Multiplier/ Pricing: Developing strategic pricing approach as to maximize labor multiplier
Field Service Operations: Developing strategies and tools to reduce field service visits and optimize routing to minimize "windshield time"
Branch Network/ Operations: Optimizing branch networks, streamlining organizations and processes, and implementing systems/tools and KPIs/measurement to optimize overhead cost structure and improve operational performance.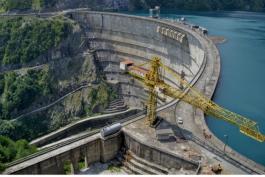 Improving Profitability and Revenue Performance at Multi-disciplinary Engineering Services Firm
Conducted a 6-week operations assessment to turn around the company's margin performance and position it for a successful exit in 2-3 years' time. Analyzed historical project and employee utilization performance; developed target staffing leverage model; and created target business development model to improve efficiency of business development effort while driving profitable revenue growth. Our detailed assessment gave our client a solid understanding and roadmap of the levers to achieve the target margin performance (5-7% points growth); client requested Gotham to provide ongoing support through quarterly performance audits.
Show Details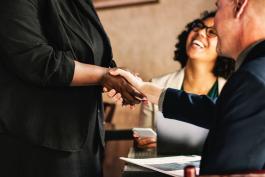 Dissecting Job Profitability and Redesigning Commission Structure to Improve EBITDA Margins at Professional Staffing Company
Conducted a 4-week operations assessment to establish levers to turn around the company's EBITDA margin performance: 1) dissected the company's cost and job performance, by cleaning/reconciling raw data from disjointed staffing and ERP software systems, mapping detailed general ledger costs to jobs, and creating job profitability profiles; 2) redesigned sales and recruiting commission structure for a 25% improvement in EBITDA; and 3) developed robust KPI-based reports required for managing cost and profitability moving forward.
Show Details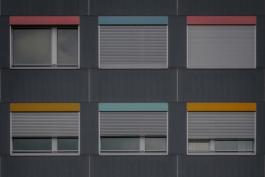 Cost Reduction In Post-sales Service Operations While Ensuring Stellar Customer Service at Residential Exterior Building Products Company
Built a robust fact base of field service spend and cost drivers, interviewed customers to understand their decision-making criteria, compared BuildCo's field service performance vs. competitors, benchmarked other Building Products companies, and built a simulation model to quantify cost impact of various scenarios. Recommended field service model expected to reduce cost by 26.5% (more than double management's ingoing estimate) and improve customer value proposition.
Show Details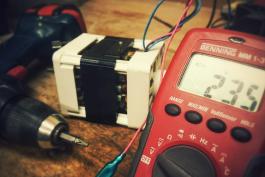 Identifying Consolidation Synergies from and Operational Improvement Opportunities in an Add-On Acquisition for Testing Services Provider
Conducted a 4-week operational due diligence to: 1) identify and quantify facility consolidation and other synergies; 2) determine cost additions and operations improvement opportunities; and 3) establish current asset and labor utilization. Gotham worked hand-in-hand with our client to build a comprehensive and reliable cost and capacity fact base, conducted detailed tours of all the facilities, assessed several site consolidation options, and benchmarked operational metrics across the 2 companies. Gotham's due diligence findings allowed our client to confidently proceed with the transaction; client is already capturing synergies identified during the due diligence.  
Show Details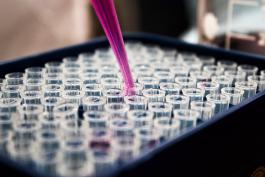 Rapidly Validating Margin Improvement Opportunities and Assessing Capacity/CapEx Risk at Testing Services Provider
Conducted 2-week operational due diligence to validate margin improvement opportunities and assess capacity/CapEx risk. Gotham visited 7 facilities and conducted full-day operations review with management to understand operations management approach/processes and visions/plans moving forward. To fill gaps in this data poor situation, we performed various in-depth analyses – recasting labor cost structure, analyzing job-level data to understand profitability, building a bottom-up labor utilization and fixed cost model to project margins with revenue growth, etc.  Gotham's due diligence work enabled our client to move forward with confidence and successfully acquire target in a proprietary deal.  
Show Details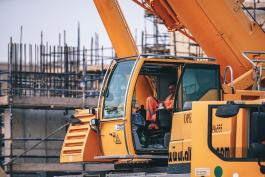 Diagnosing Performance Deficiencies at Data-rich But Information-poor Branch-based Underperforming Business to Identify EBITDA Improvement Opportunities/Plan for Their Capture at Heavy Equipment Rental Company
Identified $6.4MM in quick-win EBITDA improvement opportunity in rental, parts, and services businesses by analyzing the company's revenue drivers, cost structure, and equipment utilization. Working with management, developed a detailed 6-month implementation plan to enable rapid capture of operational improvement opportunities and to establish long-term strategic initiatives to drive top- and bottom-line growth. Management is successfully implementing value creation plan and, within 3 months, has already captured $3MM in EBITDA improvements (vs. same quarter in previous year).
Show Details
Want to learn more about how Gotham can help you with value creation?