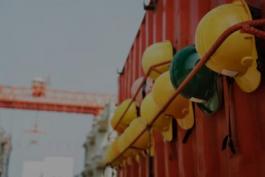 Customer & Market Due Diligence of Leading HSE Services Company: Understanding Market Dynamics/Size as Key Input to Round 2 Bid Decision
Conducted customer interviews and market research to validate company's business model of providing outsourced services to the energy industry. Effort included interviewing (unsolicited) 84 current and potential customers, researching 5 product families and 7 industry sectors to establish service requirements, and building bottom-up market sizing model for this early stage outsourcing market. PE client ($9+B under management) purchased the company and able to increase the top-line by 50% within the first year.
Show Details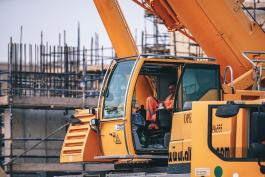 Rental Operations Improvements for Heavy Equipment Rental Company:  Diagnosing Performance Deficiencies at Data-rich But Information-poor Branch-based Underperforming Business to Identify EBITDA Improvement Opportunities/Plan for Their Capture
Identified $6.4MM in quick-win EBITDA improvement opportunity in rental, parts, and services businesses by analyzing the company's revenue drivers, cost structure, and equipment utilization. Working with management, developed a detailed 6-month implementation plan to enable rapid capture of operational improvement opportunities and to establish long-term strategic initiatives to drive top- and bottom-line growth. Management is successfully implementing value creation plan and, within 3 months, has already captured $3MM in EBITDA improvements (vs. same quarter in previous year).
Show Details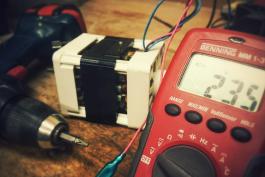 Operational Due Diligence of Testing Services Provider:  Identifying Consolidation Synergies from and Operational Improvement Opportunities in an Add-On Acquisition
Conducted a 4-week operational due diligence to: 1) identify and quantify facility consolidation and other synergies; 2) determine cost additions and operations improvement opportunities; and 3) establish current asset and labor utilization. Gotham worked hand-in-hand with our client to build a comprehensive and reliable cost and capacity fact base, conducted detailed tours of all the facilities, assessed several site consolidation options, and benchmarked operational metrics across the 2 companies. Gotham's due diligence findings allowed our client to confidently proceed with the transaction; client is already capturing synergies identified during the due diligence.  
Show Details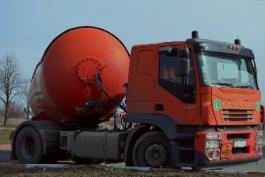 Customer & Market And Operational Due Diligence Of Leading Propane Distributor: Determining Branch-level Margin Expansion Opportunities And Market Position
Conducted 2-week customer & market and operational due diligence to:  validate capture of pricing and operating efficiencies at acquired companies; establish local market dynamics and target's competitive positioning; and assess regulatory and substitution threat. Gotham: surveyed ~750 propane consumers in target's service areas; identified/profiled key competitors and conducted 32 competitor interviews in target's local markets; analyzed zip-code-level propane supply, consumption, pricing, and heating degree day trends; determined pricing optimization and segmentation opportunity; assessed substitution threat from natural gas, electricity, and heat pumps; and analyzed pricing, delivery, and backoffiice expenses at 25+ acquisitions. Comfortable with the target's opportunity to acquire family-owned local propane distributors and capture pricing/operations improvements, our client was able to move forward with an aggressive but well-informed bid.
Show Details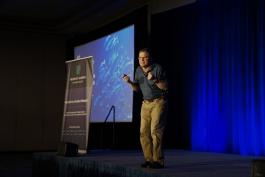 Customer & Market Due Diligence Of Leading Event Services Company: Conducting Pre-management Meeting Assessment Of Market Position And Recession Risk
Conducted 2-week early (before management meeting) customer & market due diligence to establish demand for the target's products, understand the competitive landscape/availability of acquisition candidates, and assess the target's cyclicality exposure/recession risk. Gotham: conducted 130 interviews with customers and other industry participants; developed a robust, bottom-up view of the competitive landscape; built a market sizing model; established corporate events market dynamics and trends; and modeled the impact of recession on the target's products. Our client made an early decision to stop pursuing the opportunity as the recession risks outweighed the limited potential to generate outsized returns, thus saving a few weeks of precious deal team time.
Show Details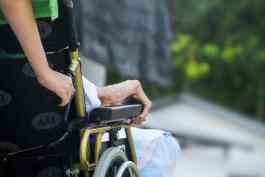 Customer & Market And Operational Due Diligence Of Regional Home Care Services Provider: Establishing Acquisition Opportunities And Scale Advantage
Gotham conducted a customer & market and operational due diligence of a regional home care services company primarily providing private pay senior care PCA services. Gotham's multi-pronged market and competitive dynamics effort included ~30 interviews with hospital medical discharge supervisors, creation of a location-specific PCA services provider database, and research to establish market size, key trends, and growth outlook. Gotham also conducted an in-depth assessment of the target's caregiver recruitment and retention, scheduling and logistics, and customer acquisition and retention processes, tools, and metrics, as well a robust analysis of transaction-level billing and payroll data. Our client was excited by the value creation opportunities available through add-on acquisitions and operational scale advantage in a highly fragmented market and decided to pursue the target aggressively.
Show Details
Want to learn more about how Gotham can help you with value creation?