Our rental operations improvement capabilities include:
Asset Optimization: Optimizing rental asset base to maximize returns/maximizing asset availability through better maintenance & repair and turnaround processes
Pricing/ Rental Profitability: Developing pricing and ancillary revenue strategies to maximize rental profitability and asset utilization
Branch Networks/Operations: Optimizing branch network, streamlining organization and processes, and implementing systems/tools and KPIs/measurement to optimize overhead cost structure and improve operational performance.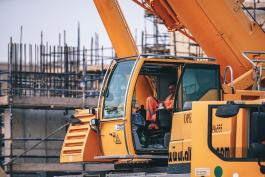 Diagnosing Performance Deficiencies at Data-rich But Information-poor Branch-based Underperforming Business to Identify EBITDA Improvement Opportunities/Plan for Their Capture at Heavy Equipment Rental Company
Identified $6.4MM in quick-win EBITDA improvement opportunity in rental, parts, and services businesses by analyzing the company's revenue drivers, cost structure, and equipment utilization. Working with management, developed a detailed 6-month implementation plan to enable rapid capture of operational improvement opportunities and to establish long-term strategic initiatives to drive top- and bottom-line growth. Management is successfully implementing value creation plan and, within 3 months, has already captured $3MM in EBITDA improvements (vs. same quarter in previous year).
Show Details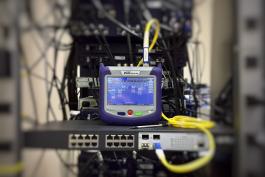 Assessing Channel Risks and Validating Growth Potential in Niche Specialty Distribution Market of Test & Measurement Equipment Distributor
Conducted OEM, Customer & Market Due Diligence to confirm continued industry shift to indirect channel, establish target's competitive positioning, analyze rental business attractiveness, and explore adjacent market expansion opportunities. Created market sizing model to validate market size and growth prospects, conducted 50+ customer and OEM interviews, modeled financial impact of indirect channel on OEMs, and performed extensive research. Gotham's 2-phasse due diligence effort enabled our client to win the auction and successfully complete the acquisition of target.
Show Details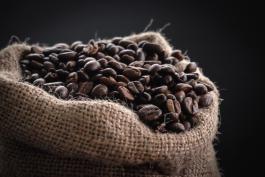 Identifying Consolidation Opportunities and Creating Roadmap for Professionalizing Operations to Support Future Growth at Regional Family-owned Coffee Roaster and Distributor
Conducted a 3-week operational due diligence to establish a robust fact base of cost and operational performance in a data-poor situation, identify consolidation opportunities, and provide a fact-based, actionable plan for post-acquisition value creation, including:  delivery and service route optimization to eliminate 30-40% of current routes; brewing equipment CapEx reduction through better deployment of used equipment; warehouse consolidation; sourcing efficiencies; SKU complexity management and inventory reduction; and professionalization of roasting and supply chain operations. Gotham's findings enabled the client to close the transaction with confidence; the company started capturing identified opportunities within a few weeks of the deal closure. 
Show Details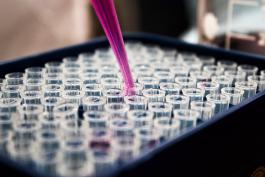 Rapidly Validating Margin Improvement Opportunities and Assessing Capacity/CapEx Risk at Testing Services Provider
Conducted 2-week operational due diligence to validate margin improvement opportunities and assess capacity/CapEx risk. Gotham visited 7 facilities and conducted full-day operations review with management to understand operations management approach/processes and visions/plans moving forward. To fill gaps in this data poor situation, we performed various in-depth analyses – recasting labor cost structure, analyzing job-level data to understand profitability, building a bottom-up labor utilization and fixed cost model to project margins with revenue growth, etc.  Gotham's due diligence work enabled our client to move forward with confidence and successfully acquire target in a proprietary deal.  
Show Details
Want to learn more about how Gotham can help you with value creation?