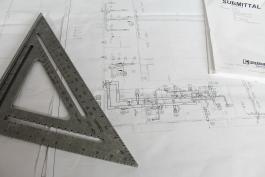 Customer & Market Due Diligence of Specialty Engineering Consulting Firm:  Clarifying Investment Potential in Highly Complex Niche Market
Conducted Customer & Market Due Diligence for Midwestern PE client to sort through target's complex market dynamics, validate its competitive positioning, establish the criteria driving customer buying behavior, and provide clarity on growth opportunities moving forward. Profiled over 180 competitors, interviewed 60+ customers, and conducted extensive secondary research on market dynamics to provide PE client with a clear picture of in-going growth opportunities. Client proceeded with the acquisition based on Gotham's findings.
Show Details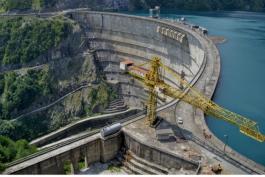 Operations Improvements at Multi-disciplinary Engineering Services Firm:  Improving Profitability and Revenue Performance
Conducted a 6-week operations assessment to turn around the company's margin performance and position it for a successful exit in 2-3 years' time. Analyzed historical project and employee utilization performance; developed target staffing leverage model; and created target business development model to improve efficiency of business development effort while driving profitable revenue growth. Our detailed assessment gave our client a solid understanding and roadmap of the levers to achieve the target margin performance (5-7% points growth); client requested Gotham to provide ongoing support through quarterly performance audits.
Show Details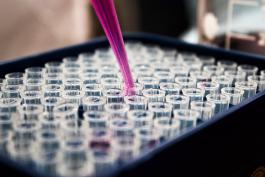 Operational Due Diligence of Testing Services Provider:  Rapidly Validating Margin Improvement Opportunities and Assessing Capacity/CapEx Risk
Conducted 2-week operational due diligence to validate margin improvement opportunities and assess capacity/CapEx risk. Gotham visited 7 facilities and conducted full-day operations review with management to understand operations management approach/processes and visions/plans moving forward. To fill gaps in this data poor situation, we performed various in-depth analyses – recasting labor cost structure, analyzing job-level data to understand profitability, building a bottom-up labor utilization and fixed cost model to project margins with revenue growth, etc.  Gotham's due diligence work enabled our client to move forward with confidence and successfully acquire target in a proprietary deal.  
Show Details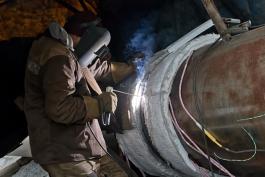 Customer & Market Due Diligence Of Technical Services Provider: Establishing Competitive Positioning And Demand Outlook
Conducted a 3-week customer & market due diligence to establish the refinery market outlook, the target's competitive positioning, and the target's growth opportunities. To this end, Gotham:  conducted 38 anonymous interviews with refineries, petrochemical companies, contractors/fabricators, and other industry participants; analyzed refined product demand, refinery production, capacity utilization, plant retirements and consolidation, COVID-related shutdowns, refined product transportation network, and the impact of environmental regulations; profiled the target's customer/project mix and project profitability; validated the target's near-term project pipeline; researched heat-treating technical specialization and ASME Code requirements; established the competitive landscape; developed bottom-up heat-treating market sizing model; and determined end-market (LNG Export, Chemical, and Natural Gas Power Plant), geographic, and service line expansion opportunities. Gotham's detailed, fact-based approach provided our client a clear understanding of the refinery market outlook, confirmed the target's competitive positioning as the leading player in the heat-treating services market, and helped our client develop confidence in the near-term revenue outlook. 
Show Details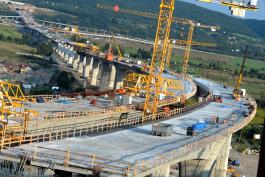 Customer & Market Due Diligence Of Engineering Consulting Firm: Validating Market Opportunity To Create A Super-regional Player
Conducted a 4-week customer & market due diligence of an engineering consulting firm to confirm that the target was a solid platform with acquisition targets available to create a super-regional player. To this end, Gotham:  conducted 100+ interviews and 100+ online surveys with engineering services customers; built a bottom-up market sizing model using Dodge construction activity data to establish market growth trends and market share by end-market and state; backtested the target's sales mix to determine potential impact of a recession on the target's business; and analyzed over 1,475 engineering services firms to identify 110 potential acquisition targets. Gotham's comprehensive assessment provided our client with the facts and comfort level necessary to compete aggressively in a hotly-contested auction.
Show Details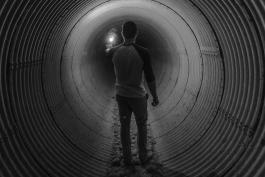 Customer & Market Due Diligence of Municipal/Utility Services Company:  Deciphering a Niche Market to Validate Target's Growth Plan
Conducted 4-week customer and market due diligence to:  (1) establish municipal budget outlook; (2) establish market size and growth outlook for wastewater infrastructure services;  and (3) understand the target's competitive positioning. The effort included:  124 interviews with municipal and utility officials; in-depth research of environmental regulations; top-down/bottom-up municipal budget analysis; and creation of 3 bottom-up marketing sizing models. Gotham's comprehensive, fact-based approach verified that the target's aggressive growth plans were realistic and the target had established a strong reputation with its customers. This allowed our PE client to gain confidence in the target's ability to meet its revenue plan and move forward with the acquisition.      
Show Details
Want to learn more about how Gotham can help you with value creation?