Customer & Market Due Diligence Of Leading Janitorial Services Provider: Establishing COVID Impact And Local Market Competitive Dynamics
Conducted a 3-week customer & market due diligence to establish market size and growth outlook, assess target's competitive positioning in its local markets, and establish the impact of COVID and wage increases on target's business. Gotham:  conducted anonymous interviews and surveys with janitorial services buyers (customer and non-customer); deciphered competitive dynamics in this highly fragmented market; developed a competitive database for each of target's local markets; and built a market sizing model. Gotham's assessment clarified our client's key market and competitive dynamics concerns and gave them the confidence to proceed with the investment.
Show Details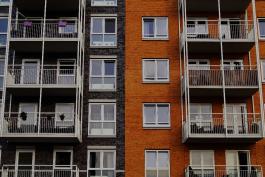 CUSTOMER & MARKET DUE DILIGENCE OF PROPERTY MANAGEMENT COMPANY: ESTABLISHING DIFFERENTIATED POSITIONING AND GEOGRAPHIC EXPANSION OPPORTUNITY
Conducted 3-week customer & market due diligence to: (1) establish target's addressable market and competitive positioning/reputation within its market; (2) assess market trends in target's core and expansion markets; and (3) analyze potential impact of recession on target's business. Gotham conducted 75+ anonymous and "warm introduction" interviews with various types of property owners and property managers; built competitive landscape; profiled market trends and established market size; and modeled recession impact on the target's revenue and EBITDA. Gotham unpacked complex market and competitive dynamics at a granular level and articulated the target's niche positioning and improvement opportunity. Our client successfully closed the transaction and acted on our recommendations to professionalize this entrepreneurial business.
Show Details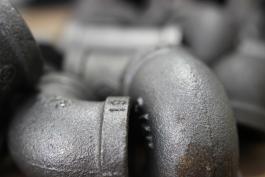 Customer & Market Due Diligence of Plumbing and Drain Cleaning Services Company:  Establishing Target's Brand Reputation and Growth Opportunities
Conducted 4-week customer & market due diligence to:  (1) validate defensibility of target's residential business; (2) establish/confirm growth opportunity in the commercial business; and (3) validate the opportunity to expand into the water damage restoration market. Gotham undertook an exhaustive fact-based approach:  consumer panel and customer surveys; commercial customer surveys and interviews across 11 end-markets; deep-dive analysis of several years of job-level data; and detailed competitive landscapes in each of the target's territories. Gotham's fact-based conclusions allowed our client to gain confidence in defensibility of the target's market position and viability of its growth plan leading to the successful close of the transaction.       
Show Details
Want to learn more about how Gotham can help you with value creation?