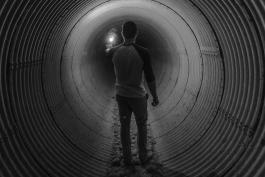 Customer & Market Due Diligence of Municipal/Utility Services Company:  Deciphering a Niche Market to Validate Target's Growth Plan
Conducted 4-week customer and market due diligence to:  (1) establish municipal budget outlook; (2) establish market size and growth outlook for wastewater infrastructure services;  and (3) understand the target's competitive positioning. The effort included:  124 interviews with municipal and utility officials; in-depth research of environmental regulations; top-down/bottom-up municipal budget analysis; and creation of 3 bottom-up marketing sizing models. Gotham's comprehensive, fact-based approach verified that the target's aggressive growth plans were realistic and the target had established a strong reputation with its customers. This allowed our PE client to gain confidence in the target's ability to meet its revenue plan and move forward with the acquisition.      
Show Details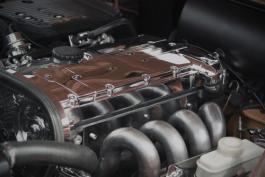 Exit Preparation/Positioning for $1B Automotive Parts Distributor:  Developing Growth Strategy in the Outsourced Service Market 
Built solid fact base of market and competitive dynamics in the outsourced automotive service in order to pin down the growth opportunity in this segment. Analyzed key industry data, interviewed 100+ independent service centers, assessed competitive landscape, and modeled economics to establish market attractiveness and growth potential, including key demand drivers/trends, business synergies/risks, competitive positioning, and size/profitability of future network. Gotham's exit preparation and positioning allowed the company and its investors to paint a clear picture of the source of the next leg of growth and sell the company at a rich valuation.
Show Details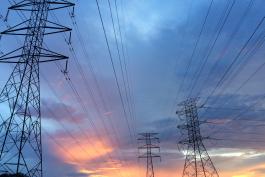 Customer & Market Due Diligence of Electric Utility Services Company:  Assessing Customer Risk, Margin Sustainability, and Growth Opportunities
Conducted 4-week phased customer & market due diligence to evaluate revenue and margin sustainability risk vis-à-vis the target's core business and assess geographic expansion opportunities required to create a super-regional player. Developed bottom-up CapEx and Operations & Maintenance spend model of 25 key utilities, including 10-year projections; interviewed 30+ key stakeholders at the target's top customers and potential customers; conducted detailed analysis of the target's jobs database and forecast; and conducted extensive primary and secondary research. Based on Gotham's findings, our PE client significantly revised down their bid and was able to secure the target at a more favorable valuation, with a top-level expansion strategy in-hand.
Show Details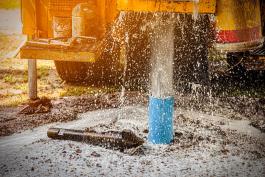 Customer & Market Due Diligence Of Water Well Services Provider: Establishing Market Dynamics And Growth Outlook
Conducted a 3-week customer & market due diligence to establish the competitive differentiation and validate the growth opportunities of the target. To this end, Gotham:  created a robust market sizing model establishing the current inventory of wells as well as a drilling forecast segmented by end-market; conducted interviews with municipal and C&I water well customers and government agencies; established the competitive landscape and market share of key players; and uncovered attractive geographic, service line, and end-market expansion opportunities. Gotham's assessment armed our client with a solid understanding of market dynamics/growth outlook and the target's reputation/competitive positioning, allowing our client to pursue the transaction with confidence.
Show Details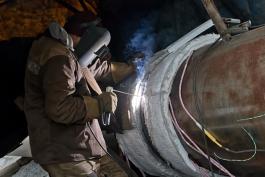 Customer & Market Due Diligence Of Technical Services Provider: Establishing Competitive Positioning And Demand Outlook
Conducted a 3-week customer & market due diligence to establish the refinery market outlook, the target's competitive positioning, and the target's growth opportunities. To this end, Gotham:  conducted 38 anonymous interviews with refineries, petrochemical companies, contractors/fabricators, and other industry participants; analyzed refined product demand, refinery production, capacity utilization, plant retirements and consolidation, COVID-related shutdowns, refined product transportation network, and the impact of environmental regulations; profiled the target's customer/project mix and project profitability; validated the target's near-term project pipeline; researched heat-treating technical specialization and ASME Code requirements; established the competitive landscape; developed bottom-up heat-treating market sizing model; and determined end-market (LNG Export, Chemical, and Natural Gas Power Plant), geographic, and service line expansion opportunities. Gotham's detailed, fact-based approach provided our client a clear understanding of the refinery market outlook, confirmed the target's competitive positioning as the leading player in the heat-treating services market, and helped our client develop confidence in the near-term revenue outlook. 
Show Details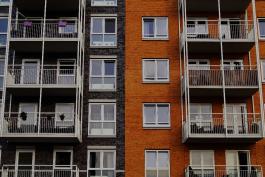 CUSTOMER & MARKET DUE DILIGENCE OF PROPERTY MANAGEMENT COMPANY: ESTABLISHING DIFFERENTIATED POSITIONING AND GEOGRAPHIC EXPANSION OPPORTUNITY
Conducted 3-week customer & market due diligence to: (1) establish target's addressable market and competitive positioning/reputation within its market; (2) assess market trends in target's core and expansion markets; and (3) analyze potential impact of recession on target's business. Gotham conducted 75+ anonymous and "warm introduction" interviews with various types of property owners and property managers; built competitive landscape; profiled market trends and established market size; and modeled recession impact on the target's revenue and EBITDA. Gotham unpacked complex market and competitive dynamics at a granular level and articulated the target's niche positioning and improvement opportunity. Our client successfully closed the transaction and acted on our recommendations to professionalize this entrepreneurial business.
Show Details
Want to learn more about how Gotham can help you with value creation?