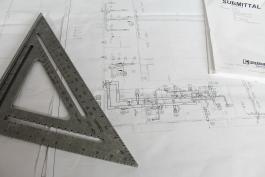 Customer & Market Due Diligence of Specialty Engineering Consulting Firm:  Clarifying Investment Potential in Highly Complex Niche Market
Conducted Customer & Market Due Diligence for Midwestern PE client to sort through target's complex market dynamics, validate its competitive positioning, establish the criteria driving customer buying behavior, and provide clarity on growth opportunities moving forward. Profiled over 180 competitors, interviewed 60+ customers, and conducted extensive secondary research on market dynamics to provide PE client with a clear picture of in-going growth opportunities. Client proceeded with the acquisition based on Gotham's findings.
Show Details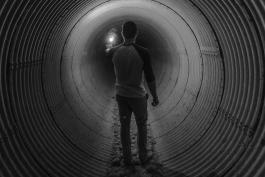 Customer & Market Due Diligence of Municipal/Utility Services Company:  Deciphering a Niche Market to Validate Target's Growth Plan
Conducted 4-week customer and market due diligence to:  (1) establish municipal budget outlook; (2) establish market size and growth outlook for wastewater infrastructure services;  and (3) understand the target's competitive positioning. The effort included:  124 interviews with municipal and utility officials; in-depth research of environmental regulations; top-down/bottom-up municipal budget analysis; and creation of 3 bottom-up marketing sizing models. Gotham's comprehensive, fact-based approach verified that the target's aggressive growth plans were realistic and the target had established a strong reputation with its customers. This allowed our PE client to gain confidence in the target's ability to meet its revenue plan and move forward with the acquisition.      
Show Details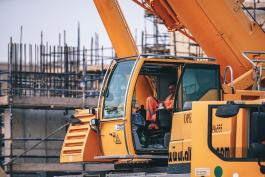 Rental Operations Improvements for Heavy Equipment Rental Company:  Diagnosing Performance Deficiencies at Data-rich But Information-poor Branch-based Underperforming Business to Identify EBITDA Improvement Opportunities/Plan for Their Capture
Identified $6.4MM in quick-win EBITDA improvement opportunity in rental, parts, and services businesses by analyzing the company's revenue drivers, cost structure, and equipment utilization. Working with management, developed a detailed 6-month implementation plan to enable rapid capture of operational improvement opportunities and to establish long-term strategic initiatives to drive top- and bottom-line growth. Management is successfully implementing value creation plan and, within 3 months, has already captured $3MM in EBITDA improvements (vs. same quarter in previous year).
Show Details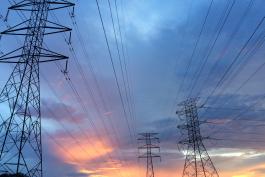 Customer & Market Due Diligence of Electric Utility Services Company:  Assessing Customer Risk, Margin Sustainability, and Growth Opportunities
Conducted 4-week phased customer & market due diligence to evaluate revenue and margin sustainability risk vis-à-vis the target's core business and assess geographic expansion opportunities required to create a super-regional player. Developed bottom-up CapEx and Operations & Maintenance spend model of 25 key utilities, including 10-year projections; interviewed 30+ key stakeholders at the target's top customers and potential customers; conducted detailed analysis of the target's jobs database and forecast; and conducted extensive primary and secondary research. Based on Gotham's findings, our PE client significantly revised down their bid and was able to secure the target at a more favorable valuation, with a top-level expansion strategy in-hand.
Show Details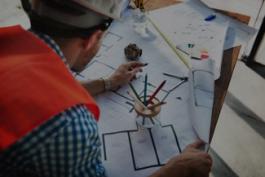 Operational Due Diligence of An Entrepreneurial Specialty Engineering Services Firm:  Instilling Process Discipline Required for Future Growth While Sustaining Performance-oriented Culture 
Conducted operational due diligence to assess the firm's prospect-to-cash cycle processes and establish a revenue forecasting approach. Our effort included:  building a robust fact base of the company's cost and operational performance using data from ERP and offline database; mapping and assessing sales & marketing, revenue generation, and people management processes; and visiting/interviewing management across multiple offices.  Gotham provided an explicit top-level operations end-vision and value creation plan bolstering the company's ability to support growth, giving our client the necessary confidence to successfully complete negotiations. 
Show Details
Want to learn more about how Gotham can help you with value creation?