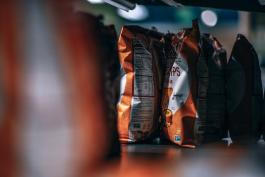 Customer & Market Due Diligence of Snack Foods Flexible Packaging Converter:  Assessing Risk and Validating Management's Growth Projections in Snack Foods Packaging Market
Conducted 4-week customer & market due diligence to evaluate:  competitive risks from large converters; potentially high CapEx requirements; and target's reliance on 9 key accounts for almost all of projected growth. Interviewed 50+ key competitors, snack foods customer brand and packaging managers, and printing equipment OEMs; conducted exhaustive research on printing press equipment technologies, snack foods end-market dynamics, and flexible packaging market/competitive dynamics; and analyzed company/market sales data on key customer accounts. Based on our findings, PE client confidently moved forward with the transaction and closed the deal. 
Show Details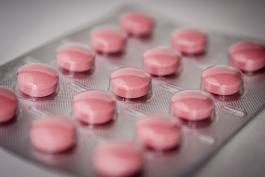 Market Due Diligence of Medical Packaging Manufacturer:  Validating Domestic and International Growth Prospects and Assessing Single Supplier Risks
Conducted 2-week market due diligence to validate target's domestic and international growth opportunities, assess risks associated with its reliance on single source supplier, and identify potential acquisition opportunities. Interviewed packaging industry experts and medical device customers; researched DuPont's Tyvek manufacturing processes/capacity, competing packaging material technologies, and domestic/international medical device industry demand drivers/trends; and leveraged government and industry data to develop a robust fact base, including "bottom-up" medical packaging size/growth model, International market profiles, and potential adjacent-market acquisition targets. Gotham's findings enabled our clients to confidently move forward with their Round 2 bid.
Show Details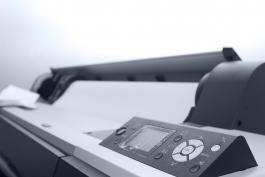 Network Optimization at Large Consumer Goods Packaging Manufacturer: Determining Plant Closures and New Asset Placement
Formulated plant closure strategy and determined placement for the new printing assets by analyzing capacity, loading, customer logistics, and risks for each affected plant. Developed cost saving and one time cost scenarios. Developed business cases for two plant closures identifying $6.3MM in annual savings. Both closures were announced within weeks of the board's decision after the business cases were presented.
Show Details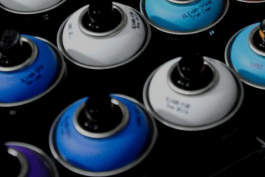 Customer & Market and Operational Due Diligence Of Global Pressurized Dispensing Packaging Components Manufacturer: Validating Market Growth Outlook And Cost Savings From Consolidating Operations To Regional Hubs
Conducted 2-week due diligence to validate sell-side estimates of market growth outlook and operational savings from consolidating 18 manufacturing facilities in 15 countries to 4 regional production hubs. Gotham undertook a comprehensive assessment of each operational initiative, including feasibility, changes to original plan, further opportunities, capacity dynamics, labor savings, material cost savings, overhead cost reduction, freight cost impact, CapEx, and one-time costs. Gotham estimated ~$15MM in total savings, 50% above the sell-side report and determined $12-13MM in CapEx/one-time costs. For market growth, Gotham conducted extensive research and interviews with industry participants to understand key product and packaging trends and built a bottom-up market model, projecting a 5.5% CAGR market growth (~2% lower than sell-side estimate). Our client pursued the target with a revised bid taking into account the lower market growth and the higher operational savings opportunity.
Show Details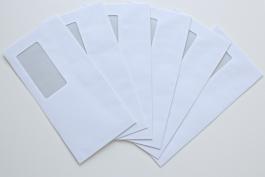 Operations Diagnostic of Direct Marketing Services Company:  Establishing "One Company" Organization and Operations to Realize Cost Synergies 
Conducted a 5-week operations diagnostic of a recently acquired portfolio company to identify cost reduction opportunities and establish organizational and operations end-visions. Gotham undertook an extensive analytic effort to reconcile and align data from 3 separate, independently operating systems corresponding to each business unit and create in-depth profiles of purchasing spend and labor efficiency. We also identified opportunities to improve salesforce effectiveness, including salesforce restructuring and a new compensation system. Finally, working with management, Gotham developed a "One Company" organizational structure to eliminate disconnect and facilitate savings opportunity capture within and among the 3 business units. Following the diagnostic, management launched efforts to capture these opportunities, which were expected to improve the company's EBITDA margins by 6+ percentage points.
Show Details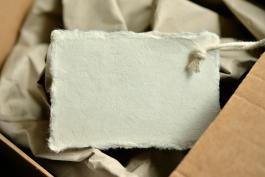 Customer & Market Due Diligence of Flexible Packaging and Labeling Converter:  Quickly Evaluating Customer Relationship Strength, Competitive Positioning and Commodity Price Risk
Conducted rapid, focused customer & market due diligence to:  1) evaluate market dynamics, leveraging our proprietary knowledge base to establish market size, segmentation, and trends by packaging/label type, end-market, and material type; 2) determine strength of customer relationships by interviewing major customers after addressing management's sensitivities regarding customer contact; 3) establish competitive landscape by leveraging our proprietary database of flexible packaging and labeling companies and by interviewing additional small direct, local competitors; and 4) evaluate target's exposure to plastic resin price volatility by reviewing target's vendor/customer agreements and analyzing purchasing/sales data to demonstrate the effectiveness of informal price adjustment mechanisms. Gotham's rapid assessment of market dynamics, customer relationships, the competitive landscape, and commodity price risk gave our client the confidence to provide the necessary capital to complete the acquisition.    
Show Details
Want to learn more about how Gotham can help you with value creation?