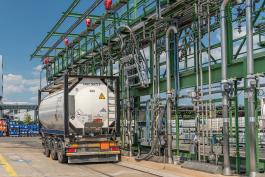 Customer & Market Due Diligence Of Specialty Chemicals Logistics Service Provider: Establishing ISO Tank Container Growth And International Expansion Opportunities
Conducted a 2-phase due diligence of a leading provider of ISO tank container services to establish:  specialty chemicals import/export dynamics and trends; ISO container growth outlook and penetration level; understanding of target's competitive positioning; and international expansion opportunities. To this end, Gotham:  built a bottom-up market sizing model to establish ISO container penetration using 600 million-row PIERS database of all U.S. import/export bills of lading; conducted 93 anonymous interviews with NVOCCs, chemical manufacturers, and ISO tank manufacturers and lessors; developed a port-by-port view of competitors in the U.S. and Europe; identified and analyzed all U.S. chemical plant investments; and conducted a deep-dive into a key account to assess potential risks. Gotham's comprehensive, data-driven assessment of the market trends, the target's competitive positioning, and growth outlook provided our client with facts to prevail in the hotly contested auction and gain exclusivity.
Show Details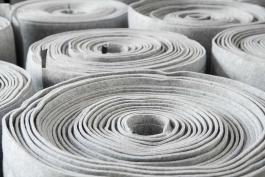 Customer & Market Due Diligence Of Leading Supplier Of Synthetic Fiber For Nonwovens: Establishing Competitive Positioning/Margin Sustainability
Conducted a 2-phased customer & market due diligence to establish target's competitive positioning and margin sustainability. To this end, Gotham:  conducted 86 anonymous and "warm introduction" customer interviews; analyzed target's customer base to establish where target competes within the synthetic fiber market; established target's addressable market size/share and growth outlook in multiple end-markets; built a global synthetic fiber capacity and manufacturer-to-distributor product flow picture by fiber type, and profiled key manufacturers and distributors and established their market shares. Gotham's assessment provided a comprehensive, fact-based view on the target's competitive positioning, margin sustainability, and end-market growth outlook, allowing our client to successfully close the deal.
Show Details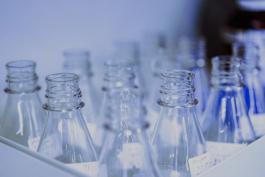 Carve-out Planning For Specialty Chemical Manufacturer: Determining Organization Structure And ERP System For The Standalone Company
Conducted a robust carve-out assessment of current situation and transition requirements to enable organizational and ERP decisions for a specialty chemical manufacturer. Effort included: interviewing corporate HQ, manufacturing facility, and sales personnel; evaluating ERP options and developing ERP recommendations; cataloging and establishing criticality and transition, implementation, and annual costs of business applications and IT infrastructure; and developing target organization structure. Our assessment allowed the client to make fact-based decisions and successfully transition to a standalone company.
Show Details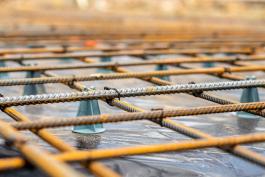 Exit Preparation/Positioning Of Leading Construction Supplies Manufacturer: Developing A Fact-based Growth Story
Conducted a market and competitive dynamics assessment to craft a fact-based growth story to inform management's growth case and provide potential buyers with an understanding of client's business and competitive positioning. Gotham:  developed an in-depth industry primer; conducted customer interviews and surveys; built a competitive database profiling each player in the market; used industry data to detail historical and projected industry growth; built a bottom-up market size model; and established a detailed picture of client's growth opportunities. Gotham's assessment provided the client with extensive customer feedback and allowed management to develop a strong growth case and provide potential buyers with a fact-based market and growth opportunity understanding.  
Show Details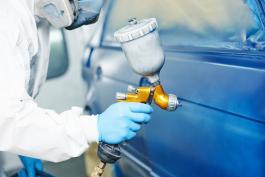 Customer & Market Due Diligence Of Collision Repair Supplies Distributor: Assessing Disintermediation And Margin Risks Amidst Downstream Consolidation
Conducted a 3-week customer & market due diligence to establish the collision repair market dynamics and to assess the risks associated with the collision repair shop consolidation trend. To this end, Gotham:  conducted 76 anonymous interviews with and collected 74 online surveys of collision repair shops owners, managers, and paint distributors to gain insights into collision repair dynamics, industry trends/outlook, and potential risk of collision shop switching paint manufacturers/distributors; interviewed insurance companies to understand their direct repair programs (DRPs); established the automotive refinish market size, growth rates, industry structure, and key relationship dynamics; identified the key MSO players and established their acquisition/growth trends; and profiled the collision repair paint distribution competitive landscape. Gotham's assessment provided a fact-based, robust view on the target's disintermediation and margin risks and confirmed an opportunity to build a national paint distribution business, allowing our client to successfully close the deal. 
Show Details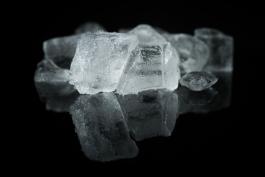 Operational Due Diligence of Leading Dry Ice Manufacturer:  Rapidly Pinning Down Capacity/CapEx, Manufacturing Cost, and Distribution Situation and Opportunities
Conducted 2-week operational due diligence to pin down capacity and CapEx situation, and to identify margin improvement opportunities in manufacturing, distribution, and branch operations ahead of a competitive auction bid. Created plant-specific profiles of 150+ pieces of production equipment and determined target had ample capacity for growth with minimal replacement CapEx risk. Analyzed and reconciled financial data from the target's ~100 P&Ls and reallocated costs to establish true operational costs and production and distribution cost benchmarks across plants, branches, and routes and identified up to $6MM in margin improvement opportunities through disciplined distribution and pricing practices. Gotham's due diligence enabled our client to move forward with a competitive bid. 
Show Details
Want to learn more about how Gotham can help you with value creation?