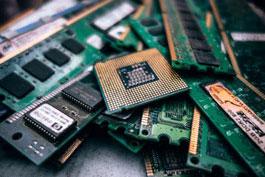 Exit Preparation/Positioning for Electronics Component Supplier:  Establishing Niche Market Positioning and Multi-pronged Growth Strategy 
Built a solid fact-base of company sales, market position, and competitive dynamics by analyzing 7 years of customer sales/customer data, conducting 170 interviews and 1,900 online surveys of customers/prospects, and building a bottom-up market sizing model. Established company's position as a niche leader using an original use-based segmentation based on customers' component needs across the product life cycle. Developed a multi-pronged growth strategy to achieve 14% CAGR growth (vs. 6% overall market growth) by leveraging company's end-market presence and In Operations segment strength. Gotham also analyzed the impact of pricing on volume and established end-market mix, not pricing, was the driver of recent decreasing flagship catalog brand sales volume. Gotham's work allowed management to position the company as a niche leader and to begin implementing a credible growth strategy to prepare for a successful eventual exit.
Show Details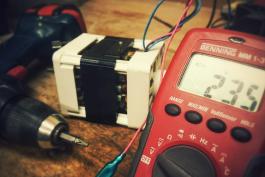 Operational Due Diligence of Testing Services Provider:  Identifying Consolidation Synergies from and Operational Improvement Opportunities in an Add-On Acquisition
Conducted a 4-week operational due diligence to: 1) identify and quantify facility consolidation and other synergies; 2) determine cost additions and operations improvement opportunities; and 3) establish current asset and labor utilization. Gotham worked hand-in-hand with our client to build a comprehensive and reliable cost and capacity fact base, conducted detailed tours of all the facilities, assessed several site consolidation options, and benchmarked operational metrics across the 2 companies. Gotham's due diligence findings allowed our client to confidently proceed with the transaction; client is already capturing synergies identified during the due diligence.  
Show Details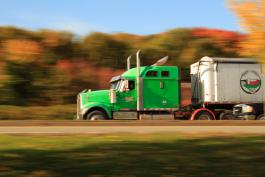 Market Due Diligence for ~$1B Trucking-related Products Distributor:  Validating the Economic Attractiveness of Geographic Expansion into 3 States
Conducted Market Due Diligence to evaluate the economic attractiveness of client's geographic expansion plan for Minnesota, Wisconsin, and North Dakota. For each state:  Gotham profiled its economy; identified sector-specific trends and drivers; established state business and regulatory environment; built a robust forecast model of industry-sector-specific GDP and employment; established the relationship between economic activity and the trucking sector; analyzed the historical flow of commodities by transport mode, inbound/outbound destination, and type of product moved; and built model-based forecast of sector-specific trucking activity over the next 5 years. Gotham's validation of the macro-economic prospects of the 3 states gave the client confidence to pursue its plan. 
Show Details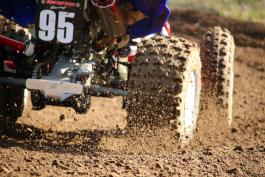 Customer & Market Due Diligence of Off-road Vehicle Aftermarket Parts Supplier:  Assessing Company Positioning and Market Outlook
Conducted customer & market due diligence to establish the aftermarket parts market size/growth for key end-markets, identify potential threats from OEMs/distributors, and understand the eCommerce growth opportunity in an information-poor market:  1) conducted over 200 interviews with decision-makers at major OEMs, distributors, dealers, repair centers, and retailers; 2) established off-road vehicle aftermarket part market size/growth; 3) quantified channel-specific market trends by analyzing the target's sales by distribution channel at the SKU level; and 4) established the competitive landscape at each step of the value chain by profiling major OEMs and distributors in the powersports, agriculture, and lawn and garden markets. Gotham's intensive primary research and analytical effort provided a nuanced understanding of the market outlook and clarified threats/opportunities, thus allowing the client to make a well informed bid in a highly competitive auction.    
Show Details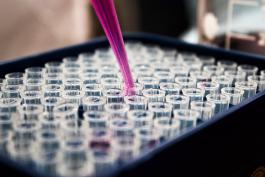 Operational Due Diligence of Testing Services Provider:  Rapidly Validating Margin Improvement Opportunities and Assessing Capacity/CapEx Risk
Conducted 2-week operational due diligence to validate margin improvement opportunities and assess capacity/CapEx risk. Gotham visited 7 facilities and conducted full-day operations review with management to understand operations management approach/processes and visions/plans moving forward. To fill gaps in this data poor situation, we performed various in-depth analyses – recasting labor cost structure, analyzing job-level data to understand profitability, building a bottom-up labor utilization and fixed cost model to project margins with revenue growth, etc.  Gotham's due diligence work enabled our client to move forward with confidence and successfully acquire target in a proprietary deal.  
Show Details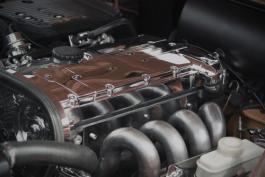 Exit Preparation/Positioning for $1B Automotive Parts Distributor:  Developing Growth Strategy in the Outsourced Service Market 
Built solid fact base of market and competitive dynamics in the outsourced automotive service in order to pin down the growth opportunity in this segment. Analyzed key industry data, interviewed 100+ independent service centers, assessed competitive landscape, and modeled economics to establish market attractiveness and growth potential, including key demand drivers/trends, business synergies/risks, competitive positioning, and size/profitability of future network. Gotham's exit preparation and positioning allowed the company and its investors to paint a clear picture of the source of the next leg of growth and sell the company at a rich valuation.
Show Details
Want to learn more about how Gotham can help you with value creation?