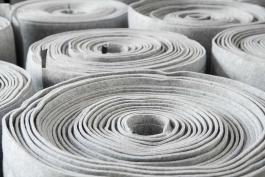 Customer & Market Due Diligence Of Leading Supplier Of Synthetic Fiber For Nonwovens: Establishing Competitive Positioning/Margin Sustainability
Conducted a 2-phased customer & market due diligence to establish target's competitive positioning and margin sustainability. To this end, Gotham:  conducted 86 anonymous and "warm introduction" customer interviews; analyzed target's customer base to establish where target competes within the synthetic fiber market; established target's addressable market size/share and growth outlook in multiple end-markets; built a global synthetic fiber capacity and manufacturer-to-distributor product flow picture by fiber type, and profiled key manufacturers and distributors and established their market shares. Gotham's assessment provided a comprehensive, fact-based view on the target's competitive positioning, margin sustainability, and end-market growth outlook, allowing our client to successfully close the deal.
Show Details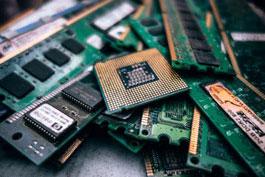 Exit Preparation/Positioning for Electronics Component Supplier:  Establishing Niche Market Positioning and Multi-pronged Growth Strategy 
Built a solid fact-base of company sales, market position, and competitive dynamics by analyzing 7 years of customer sales/customer data, conducting 170 interviews and 1,900 online surveys of customers/prospects, and building a bottom-up market sizing model. Established company's position as a niche leader using an original use-based segmentation based on customers' component needs across the product life cycle. Developed a multi-pronged growth strategy to achieve 14% CAGR growth (vs. 6% overall market growth) by leveraging company's end-market presence and In Operations segment strength. Gotham also analyzed the impact of pricing on volume and established end-market mix, not pricing, was the driver of recent decreasing flagship catalog brand sales volume. Gotham's work allowed management to position the company as a niche leader and to begin implementing a credible growth strategy to prepare for a successful eventual exit.
Show Details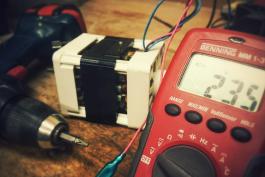 Operational Due Diligence of Testing Services Provider:  Identifying Consolidation Synergies from and Operational Improvement Opportunities in an Add-On Acquisition
Conducted a 4-week operational due diligence to: 1) identify and quantify facility consolidation and other synergies; 2) determine cost additions and operations improvement opportunities; and 3) establish current asset and labor utilization. Gotham worked hand-in-hand with our client to build a comprehensive and reliable cost and capacity fact base, conducted detailed tours of all the facilities, assessed several site consolidation options, and benchmarked operational metrics across the 2 companies. Gotham's due diligence findings allowed our client to confidently proceed with the transaction; client is already capturing synergies identified during the due diligence.  
Show Details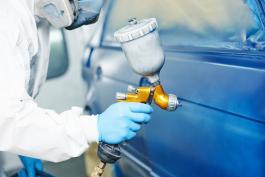 Customer & Market Due Diligence Of Collision Repair Supplies Distributor: Assessing Disintermediation And Margin Risks Amidst Downstream Consolidation
Conducted a 3-week customer & market due diligence to establish the collision repair market dynamics and to assess the risks associated with the collision repair shop consolidation trend. To this end, Gotham:  conducted 76 anonymous interviews with and collected 74 online surveys of collision repair shops owners, managers, and paint distributors to gain insights into collision repair dynamics, industry trends/outlook, and potential risk of collision shop switching paint manufacturers/distributors; interviewed insurance companies to understand their direct repair programs (DRPs); established the automotive refinish market size, growth rates, industry structure, and key relationship dynamics; identified the key MSO players and established their acquisition/growth trends; and profiled the collision repair paint distribution competitive landscape. Gotham's assessment provided a fact-based, robust view on the target's disintermediation and margin risks and confirmed an opportunity to build a national paint distribution business, allowing our client to successfully close the deal. 
Show Details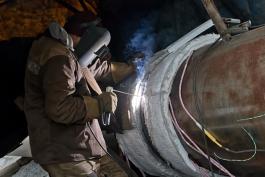 Customer & Market Due Diligence Of Technical Services Provider: Establishing Competitive Positioning And Demand Outlook
Conducted a 3-week customer & market due diligence to establish the refinery market outlook, the target's competitive positioning, and the target's growth opportunities. To this end, Gotham:  conducted 38 anonymous interviews with refineries, petrochemical companies, contractors/fabricators, and other industry participants; analyzed refined product demand, refinery production, capacity utilization, plant retirements and consolidation, COVID-related shutdowns, refined product transportation network, and the impact of environmental regulations; profiled the target's customer/project mix and project profitability; validated the target's near-term project pipeline; researched heat-treating technical specialization and ASME Code requirements; established the competitive landscape; developed bottom-up heat-treating market sizing model; and determined end-market (LNG Export, Chemical, and Natural Gas Power Plant), geographic, and service line expansion opportunities. Gotham's detailed, fact-based approach provided our client a clear understanding of the refinery market outlook, confirmed the target's competitive positioning as the leading player in the heat-treating services market, and helped our client develop confidence in the near-term revenue outlook. 
Show Details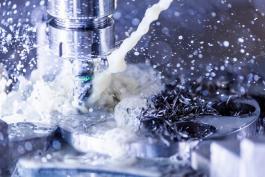 Customer & Market Due Diligence Of Industrial Wastewater Treatment Service Provider: Establishing Pricing Structure, Margin Risk, And Growth Outlook
Conducted a 2-week customer & market due diligence ahead of the check-in bid to establish the pricing structure, oil price exposure, recession risk, and growth outlook of a leading industrial wastewater treatment service provider. To this end, Gotham:  built an oil price sensitivity model; built a recession impact model; conducted 50+ interviews with customers and competitors; and leveraged available industry data and secondary research. Gotham's fact-based analysis of the market, the target's pricing structure, exposure to oil price fluctuation, recession risks, and growth outlook provided our client with the facts to put this opportunity into perspective and price the deal accordingly ahead of its check-in bid. 
Show Details
Want to learn more about how Gotham can help you with value creation?