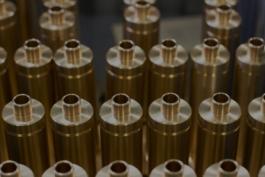 Customer & Market Due Diligence Of Global Precision Parts Manufacturer: Validating Revenue Sustainability In Markets Under Transformational Changes
Conducted a 2-week customer & market due diligence to validate the sustainability and growth outlook of target's key product application/programs. To this end, Gotham:  built a model to establish impact of automotive electrification on target's business; analyzed target's top product applications/ programs to establish growth outlook, program lifecycle, target's positioning, and margin outlook; conducted anonymous and "warm introduction" interviews with target's customers; reconciled target's financial projections against market forecast to determine how much of target's projected growth was coming from market share gains; and established competitive landscape for both mechanical and electric parts. Gotham's work established that target's business was sustainable and gave our client confidence to proceed with its investment.
Show Details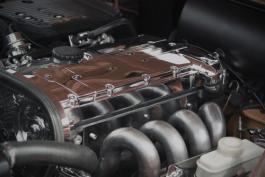 Exit Preparation/Positioning for $1B Automotive Parts Distributor:  Developing Growth Strategy in the Outsourced Service Market 
Built solid fact base of market and competitive dynamics in the outsourced automotive service in order to pin down the growth opportunity in this segment. Analyzed key industry data, interviewed 100+ independent service centers, assessed competitive landscape, and modeled economics to establish market attractiveness and growth potential, including key demand drivers/trends, business synergies/risks, competitive positioning, and size/profitability of future network. Gotham's exit preparation and positioning allowed the company and its investors to paint a clear picture of the source of the next leg of growth and sell the company at a rich valuation.
Show Details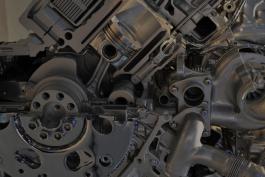 Operational Due Diligence of Global Tier 2 Automotive Components Supplier: Finding and Valuing Cost Reduction Opportunities
Conducted opportunity assessment at Tier 2 Automotive Parts supplier with manufacturing locations in 4 countries. Identified $6-9MM in short-term and $27-37MM in longer-term cost reduction opportunities. Near-term opportunities included improving efficiency of US operations and re-sourcing materials and components from lower cost locations. Longer-term opportunities involved closing a European facility, migrating labor-intensive products from the US to Mexico facility, and building up a Chinese JV to supply all Asia product needs. Identified opportunities far exceeded management plan.
Show Details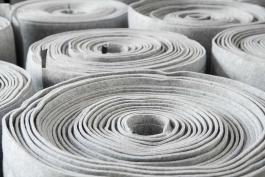 Customer & Market Due Diligence Of Leading Supplier Of Synthetic Fiber For Nonwovens: Establishing Competitive Positioning/Margin Sustainability
Conducted a 2-phased customer & market due diligence to establish target's competitive positioning and margin sustainability. To this end, Gotham:  conducted 86 anonymous and "warm introduction" customer interviews; analyzed target's customer base to establish where target competes within the synthetic fiber market; established target's addressable market size/share and growth outlook in multiple end-markets; built a global synthetic fiber capacity and manufacturer-to-distributor product flow picture by fiber type, and profiled key manufacturers and distributors and established their market shares. Gotham's assessment provided a comprehensive, fact-based view on the target's competitive positioning, margin sustainability, and end-market growth outlook, allowing our client to successfully close the deal.
Show Details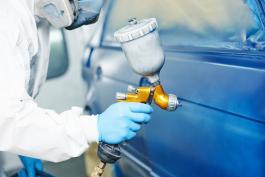 Customer & Market Due Diligence Of Collision Repair Supplies Distributor: Assessing Disintermediation And Margin Risks Amidst Downstream Consolidation
Conducted a 3-week customer & market due diligence to establish the collision repair market dynamics and to assess the risks associated with the collision repair shop consolidation trend. To this end, Gotham:  conducted 76 anonymous interviews with and collected 74 online surveys of collision repair shops owners, managers, and paint distributors to gain insights into collision repair dynamics, industry trends/outlook, and potential risk of collision shop switching paint manufacturers/distributors; interviewed insurance companies to understand their direct repair programs (DRPs); established the automotive refinish market size, growth rates, industry structure, and key relationship dynamics; identified the key MSO players and established their acquisition/growth trends; and profiled the collision repair paint distribution competitive landscape. Gotham's assessment provided a fact-based, robust view on the target's disintermediation and margin risks and confirmed an opportunity to build a national paint distribution business, allowing our client to successfully close the deal. 
Show Details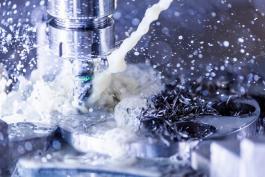 Customer & Market Due Diligence Of Industrial Wastewater Treatment Service Provider: Establishing Pricing Structure, Margin Risk, And Growth Outlook
Conducted a 2-week customer & market due diligence ahead of the check-in bid to establish the pricing structure, oil price exposure, recession risk, and growth outlook of a leading industrial wastewater treatment service provider. To this end, Gotham:  built an oil price sensitivity model; built a recession impact model; conducted 50+ interviews with customers and competitors; and leveraged available industry data and secondary research. Gotham's fact-based analysis of the market, the target's pricing structure, exposure to oil price fluctuation, recession risks, and growth outlook provided our client with the facts to put this opportunity into perspective and price the deal accordingly ahead of its check-in bid. 
Show Details
Want to learn more about how Gotham can help you with value creation?