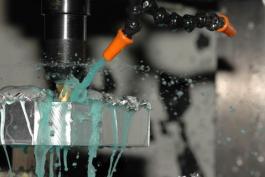 Customer & Market Due Diligence Of Industrial Filtration Equipment Manufacturer: Establishing Demand Outlook In Light Of Automotive Powertrain Electrification
Conducted a 2-week customer & market due diligence to: understand the type and replacement frequency of filtration equipment; establish the impact of electrification on demand for filtration equipment; and pin down the competitive landscape. To this end, Gotham:  conducted interviews with decision makers at the Big Three North American Auto Manufacturers, foreign transplants, competitors, and industry participants; determined plant-level electrification plans for major automotive OEMs; established filtration equipment needs by mapping filtration processes under different scenarios; and built a database of industrial filtration equipment vendors and equipment. Gotham's assessment allowed our client to gain clarity on the impact of electrification on filtration equipment demand and confirmed the target's leading competitive positioning, allowing our client to price the deal accordingly. 
Show Details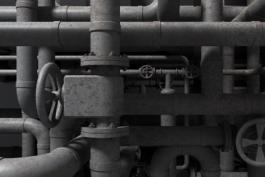 Operational Due Diligence at Global Environmental Machinery Manufacturer: Assessing Product Design and Network Simplification Opportunities
Analyzed product portfolio and design platforms, manufacturing and engineering facilities, and cost structure to establish cost reduction opportunities at a machinery manufacturer with operations distributed over 13 facilities in 8 countries. Due diligence identified $23-39MM (12-21% of total COGS) in cost savings from standardizing/modularizing product line and executing a low-cost manufacturing strategy, simplifying/consolidating the manufacturing and engineering network, and reducing material, labor, and freight costs.
Show Details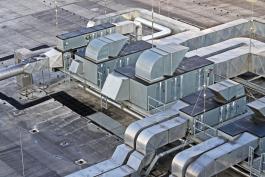 Operations Diagnostic and Roadmap at Climate Control Product Manufacturer:  Establishing End-vision for a Fast-growing, Entrepreneurial Company 
Conducted a 3-week operations diagnostic to establish an end-vision for optimizing the clients's manufacturing, supply chain, and engineering operations. Gotham developed a solid fact base of the client's operations, including demand patterns, inventory, labor efficiency, product complexity, and cost structure. Working with management, Gotham created an end-vision to transform operations and generate both real bottom line benefits – 600bp EBITDA improvement, 20-30% reduction in inventory, and 30% reduction in the plant footprint – and capability enhancements (faster speed to market, improved quality, etc.) that will allow the client to capture market opportunities and drive future growth. The company's board wholeheartedly backed this end-vision and asked Gotham to help accelerate capture of these opportunities.
Show Details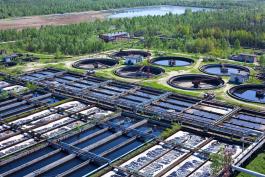 Customer & Market Due Diligence Of Wastewater Treatment Equipment Manufacturer: Establishing Demand Outlook And Growth Opportunities
Conducted an early Phase I 2-week customer & market due diligence to establish demand outlook and target's growth opportunities. To this end, Gotham:  established WWTP equipment needs and treatment technologies; conducted 44 anonymous interviews with municipalities; established capital/O&M spending outlook in the municipal wastewater treatment market; built a comprehensive database of WWTP equipment vendors and products; performed an in-depth WWTP equipment assessment to identify equipment categories for expansion and potential acquisition candidates. Gotham's assessment of the target's competitive positioning and growth opportunity in the WWTP equipment market allowed our client to move forward in the auction process with confidence. 
Show Details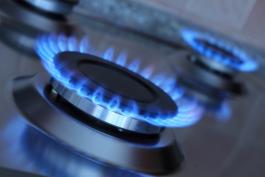 Customer & Market Due Diligence Of NG LDC Equipment Supplier: Establishing Natural Gas Consumption Outlook In Light Of Decarbonization
Conducted 5-week customer & market due diligence to: (1) establish macro trends in NG usage; (2) establish market size and growth trends for NG LDC equipment; and (3) determine the competitive landscape for NG LDC equipment. To this end, Gotham:  established historic and projected NG consumption trends by leveraging data available from government agencies; developed a country-level market sizing model; conducted interviews with customers, distributors, and competitors across Europe and North America; and performed extensive primary and secondary research to pin down the decarbonization trend and competitive landscape. Armed with a reliable, fact-based assessment of NG demand outlook, our client moved forward with confidence and closed the transaction. 
Show Details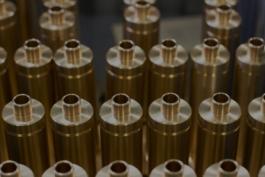 Customer & Market Due Diligence Of Global Precision Parts Manufacturer: Validating Revenue Sustainability In Markets Under Transformational Changes
Conducted a 2-week customer & market due diligence to validate the sustainability and growth outlook of target's key product application/programs. To this end, Gotham:  built a model to establish impact of automotive electrification on target's business; analyzed target's top product applications/ programs to establish growth outlook, program lifecycle, target's positioning, and margin outlook; conducted anonymous and "warm introduction" interviews with target's customers; reconciled target's financial projections against market forecast to determine how much of target's projected growth was coming from market share gains; and established competitive landscape for both mechanical and electric parts. Gotham's work established that target's business was sustainable and gave our client confidence to proceed with its investment.
Show Details
Want to learn more about how Gotham can help you with value creation?