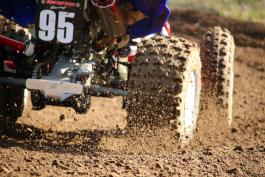 Customer & Market Due Diligence of Off-road Vehicle Aftermarket Parts Supplier:  Assessing Company Positioning and Market Outlook
Conducted customer & market due diligence to establish the aftermarket parts market size/growth for key end-markets, identify potential threats from OEMs/distributors, and understand the eCommerce growth opportunity in an information-poor market:  1) conducted over 200 interviews with decision-makers at major OEMs, distributors, dealers, repair centers, and retailers; 2) established off-road vehicle aftermarket part market size/growth; 3) quantified channel-specific market trends by analyzing the target's sales by distribution channel at the SKU level; and 4) established the competitive landscape at each step of the value chain by profiling major OEMs and distributors in the powersports, agriculture, and lawn and garden markets. Gotham's intensive primary research and analytical effort provided a nuanced understanding of the market outlook and clarified threats/opportunities, thus allowing the client to make a well informed bid in a highly competitive auction.    
Show Details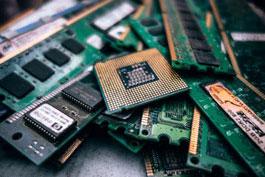 Exit Preparation/Positioning for Electronics Component Supplier:  Establishing Niche Market Positioning and Multi-pronged Growth Strategy 
Built a solid fact-base of company sales, market position, and competitive dynamics by analyzing 7 years of customer sales/customer data, conducting 170 interviews and 1,900 online surveys of customers/prospects, and building a bottom-up market sizing model. Established company's position as a niche leader using an original use-based segmentation based on customers' component needs across the product life cycle. Developed a multi-pronged growth strategy to achieve 14% CAGR growth (vs. 6% overall market growth) by leveraging company's end-market presence and In Operations segment strength. Gotham also analyzed the impact of pricing on volume and established end-market mix, not pricing, was the driver of recent decreasing flagship catalog brand sales volume. Gotham's work allowed management to position the company as a niche leader and to begin implementing a credible growth strategy to prepare for a successful eventual exit.
Show Details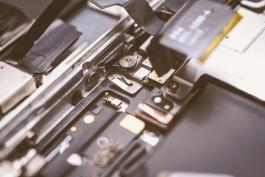 Creating a Fact-based, Realistic Operations Strategy at Leading Industrial Machinery Manufacturer: Performance Enhancement at IndusTech
Conducted a 2-week diagnostic of current performance as a first step in helping craft and execute an operations strategy. Specific elements of the proposed strategy included: (1) outsourcing non-core activities; (2) rationalizing the vendor based and developing focused supplier partnerships; (3) segmenting operations (equipment vs. consumables) to improve supply chain management; and (4) Moving towards standard and modular system design to greatly simplify inventory and production. Short-term cost savings of $2MM successfully captures and $3+MM longer-term savings capture on track.
Show Details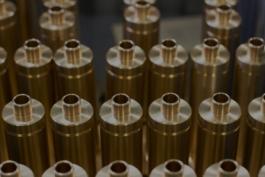 Customer & Market Due Diligence Of Global Precision Parts Manufacturer: Validating Revenue Sustainability In Markets Under Transformational Changes
Conducted a 2-week customer & market due diligence to validate the sustainability and growth outlook of target's key product application/programs. To this end, Gotham:  built a model to establish impact of automotive electrification on target's business; analyzed target's top product applications/ programs to establish growth outlook, program lifecycle, target's positioning, and margin outlook; conducted anonymous and "warm introduction" interviews with target's customers; reconciled target's financial projections against market forecast to determine how much of target's projected growth was coming from market share gains; and established competitive landscape for both mechanical and electric parts. Gotham's work established that target's business was sustainable and gave our client confidence to proceed with its investment.
Show Details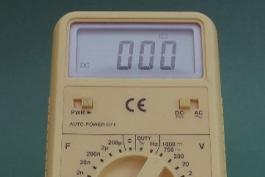 Customer & Market Due Diligence Of Electrical Test & Measurement Equipment Company: Establishing Competitive Positioning And Growth Opportunity
Conducted 2-phased customer & market due diligence to establish the competitive positioning and growth opportunity of an entrepreneurial designer and manufacturer of highly technical electrical test & measurement equipment for electrical safety, precision voltage measurement, and power analysis. To support an early go/no-go decision, conducted a rapid 1-week assessment to establish market size and the target's competitive positioning. Initial effort included: 30 anonymous interviews with customers, distributors, and competitors; extensive secondary research to establish market and competitive dynamics; and management discussions. After our client decided to move forward, Gotham: conducted 68 additional interviews with equipment users;  built market size/growth models for each of the 3 product categories; and determined sales & marketing effort/approaches required for the target to capture growth opportunity. Our client was excited about the opportunity to professionalize and grow the business and closed the transaction successfully.
Show Details
Pragmatic Growth Strategy for Consumer Electronic Device Provider:  Developing Multi-brand Growth Strategy in Preparation of PE Exit 
Established feasibility of multi-brand strategy to support a transformative add-on acquisition, created company's domestic and international growth strategy to position the company for a successful exit in 18-24 months, and developed an actionable strategic plan.  Effort included:  interviewing 160+ government officials, competitors, consumer/influencers, and other industry participants; researching market, competitive, and regulatory dynamics; building robust state-by-state market size/growth and cannibalization models; and developing multi-brand, Canada entry, and product line expansion strategies. Gotham's assessment and recommendations allowed the client to move forward with the add-on acquisition and enter Canada, as well as start executing near-term aspects of growth plans to set stage for exit.
Show Details
Want to learn more about how Gotham can help you with value creation?