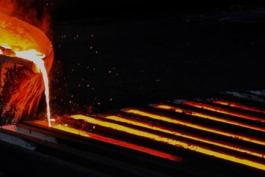 Operational Due Diligence of Fabricated Metal Products Holding Company: Properly Valuing Diverse Manufacturing Operations
Analyzed operations and cost structure of 5 independent companies engaged in forging, casting, and stamping operations. Deciphered cost structure, reviewed manufacturing operations, and analyzed material spend. Identified $7-15MM of labor, overhead, and material cost reduction opportunities in the largest of the companies, which was engaged in steel casting. Identified another $6-9MM in scheduling, labor, efficiency, and consolidation opportunities for the remaining companies. After delayed acquisition, now helping to capture opportunities.
Show Details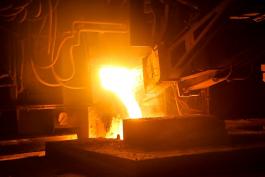 Material Cost Reduction at Large Steel Castings Manufacturer: Material Purchasing and Usage Reduction
Identified $3.3-5.5MM in material cost reduction opportunities in both purchasing and material usage, including: clawing back commodity price increases; consolidating vendor base and re-sourcing key commodities; measuring and reducing material usage; and tracking and controlling non-centralized discretionary purchases. Developed tools to allow robust, ongoing reporting and analysis capabilities for both purchasing and usage performance and created the bid packages for top 6 commodities to launch the re-sourcing process. Within weeks, client team reduced usage by 3%, generating $1.2MM in savings, and completed several re-sourcing initiatives.
Show Details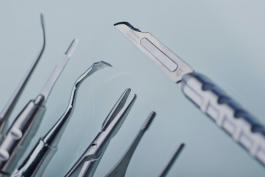 Delivery Performance Turnaround at Precision Medical Device Component Manufacturer: Rapid Backlog Reduction and Sustainable Delivery System
Rapidly reduced backlog and created a robust delivery system. Backlog reduction effort included rolling out prioritized schedule, developing and implementing debottlenecking strategies, creating a cross-functional team resolving issues that were stopping scheduled jobs. Robust delivery system initiatives included: 1) turning on the planning and scheduling functionality of the ERP/cleaning up system data and parameters, developing SOPs for data entry, training the workforce on the SOP; 2) improving the accuracy of time estimates by revamping engineering process; and 3) reducing quality defects by 20%. Within 3 months, on-time performance improved from 59% to 93% while lead time shrunk from 13-16 weeks to 10 weeks, with backlog reduced in half.
Show Details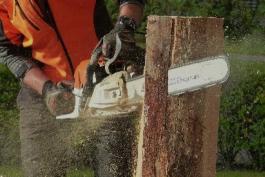 Customer & Market Due Diligence Of OPE Parts Manufacturer: Establishing Complex Market Dynamics And Target's Competitive Positioning
Conducted 3-week customer & market due diligence to establish: market dynamics and outlook for the OPE parts market; the target's reputation/competitive positioning with OEMs and retailers; and the target's growth opportunities in the retail, professional, and E-Commerce channels. Gotham:  conducted 7 "warm introduction" and 41 anonymous customer interviews; conducted 2,075 online consumer panel surveys with OPE users; and built a market sizing model. With the clarity and insights we provided, the client became comfortable with target's market position and growth opportunity and successfully closed the add-on acquisition.
Show Details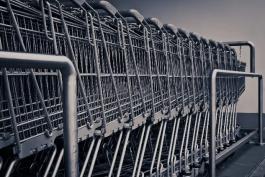 Customer & Market Due Diligence of Retail Damage Prevention Product Manufacturer: Establishing Growth Outlook and Competitive Positioning
Conducted a 3-week customer & market due diligence to: (1) establish growth outlook of the target's market and products; (2) establish target's competitive positioning; and (3) validate target's pipeline and growth projections. The effort included: 90+ interviews with customers and influencers; extensive market research to establish retail channel trends, strategy, retailer location dynamics, and risk; profile of major competitors' product portfolio and positioning; and bottom-up market sizing model by product segment, spend type, and channel. Gotham's comprehensive, fact-based assessment indicated that despite the increasingly challenging brick and mortar retail environment, the asset damage prevention product market continues to be robust. Furthermore, the target has strong positions by product and channel, enhanced by strong customer relationships and long-term contracts. As a result, our client felt confident to move forward and closed the transaction successfully.
Show Details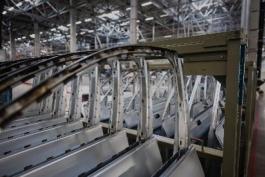 Proactive Investment Strategy For MIddle-Market Private Equity Fund: Identifying Target Specialized Manufacturing Industries For Investment
Supported fund raising effort of a middle-market PE firm by validating the firm's ingoing hypothesis that the investment boom in emerging economies would drive growth for specialized manufactured products, with the next 24 months presenting a significant opportunity to invest in its 4-5 related platform companies. Gotham:  reviewed preferred profile of target acquisitions with the investment committee; established investment trends in 25 key sectors; identified and short-listed industries benefitting from these investments; and identified key products and companies within short-listed industries. Our client successfully closed its new fund within a few months, exceeding its original target.
Show Details
Want to learn more about how Gotham can help you with value creation?