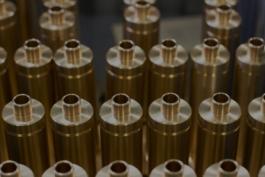 Customer & Market Due Diligence Of Global Precision Parts Manufacturer: Validating Revenue Sustainability In Markets Under Transformational Changes
Conducted a 2-week customer & market due diligence to validate the sustainability and growth outlook of target's key product application/programs. To this end, Gotham:  built a model to establish impact of automotive electrification on target's business; analyzed target's top product applications/ programs to establish growth outlook, program lifecycle, target's positioning, and margin outlook; conducted anonymous and "warm introduction" interviews with target's customers; reconciled target's financial projections against market forecast to determine how much of target's projected growth was coming from market share gains; and established competitive landscape for both mechanical and electric parts. Gotham's work established that target's business was sustainable and gave our client confidence to proceed with its investment.
Show Details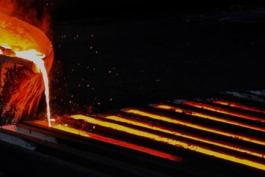 Operational Due Diligence of Fabricated Metal Products Holding Company: Properly Valuing Diverse Manufacturing Operations
Analyzed operations and cost structure of 5 independent companies engaged in forging, casting, and stamping operations. Deciphered cost structure, reviewed manufacturing operations, and analyzed material spend. Identified $7-15MM of labor, overhead, and material cost reduction opportunities in the largest of the companies, which was engaged in steel casting. Identified another $6-9MM in scheduling, labor, efficiency, and consolidation opportunities for the remaining companies. After delayed acquisition, now helping to capture opportunities.
Show Details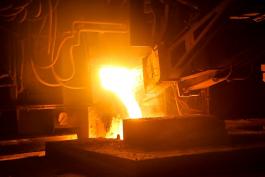 Material Cost Reduction at Large Steel Castings Manufacturer: Material Purchasing and Usage Reduction
Identified $3.3-5.5MM in material cost reduction opportunities in both purchasing and material usage, including: clawing back commodity price increases; consolidating vendor base and re-sourcing key commodities; measuring and reducing material usage; and tracking and controlling non-centralized discretionary purchases. Developed tools to allow robust, ongoing reporting and analysis capabilities for both purchasing and usage performance and created the bid packages for top 6 commodities to launch the re-sourcing process. Within weeks, client team reduced usage by 3%, generating $1.2MM in savings, and completed several re-sourcing initiatives.
Show Details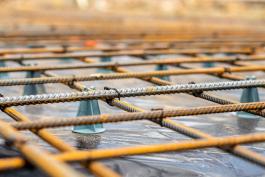 Exit Preparation/Positioning Of Leading Construction Supplies Manufacturer: Developing A Fact-based Growth Story
Conducted a market and competitive dynamics assessment to craft a fact-based growth story to inform management's growth case and provide potential buyers with an understanding of client's business and competitive positioning. Gotham:  developed an in-depth industry primer; conducted customer interviews and surveys; built a competitive database profiling each player in the market; used industry data to detail historical and projected industry growth; built a bottom-up market size model; and established a detailed picture of client's growth opportunities. Gotham's assessment provided the client with extensive customer feedback and allowed management to develop a strong growth case and provide potential buyers with a fact-based market and growth opportunity understanding.  
Show Details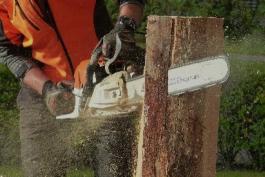 Customer & Market Due Diligence Of OPE Parts Manufacturer: Establishing Complex Market Dynamics And Target's Competitive Positioning
Conducted 3-week customer & market due diligence to establish:  market dynamics and outlook for the OPE parts market; the target's reputation/competitive positioning with OEMs and retailers; and the target's growth opportunities in the retail, professional, and E-Commerce channels. To this end, Gotham:  conducted 7 "warm introduction" and 41 anonymous customer interviews; conducted 2,075 online consumer panel surveys with OPE users to gain insights into OPE user demographics, usage patterns, buying behavior, brand recognition, and shifts during COVID pandemic; and built a market sizing model. With the clarity and insights we provided, the client became comfortable with target's market position and growth opportunity and successfully closed the add-on acquisition.
Show Details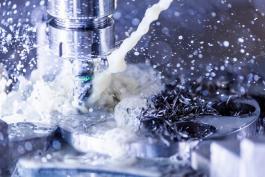 Customer & Market Due Diligence Of Industrial Wastewater Treatment Service Provider: Establishing Pricing Structure, Margin Risk, And Growth Outlook
Conducted a 2-week customer & market due diligence ahead of the check-in bid to establish the pricing structure, oil price exposure, recession risk, and growth outlook of a leading industrial wastewater treatment service provider. To this end, Gotham:  built an oil price sensitivity model; built a recession impact model; conducted 50+ interviews with customers and competitors; and leveraged available industry data and secondary research. Gotham's fact-based analysis of the market, the target's pricing structure, exposure to oil price fluctuation, recession risks, and growth outlook provided our client with the facts to put this opportunity into perspective and price the deal accordingly ahead of its check-in bid. 
Show Details
Want to learn more about how Gotham can help you with value creation?