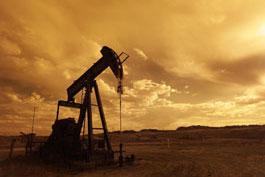 Customer & Market Due Diligence of Upstream Oil & Gas Protective Solutions Provider:  Establishing Market Size and Growth Opportunities in OCTG Market
Conducted 4-week customer & market due diligence to:  (1) establish outlook for North America oil & gas drilling; (2) estimate market size and growth for new and reconditioned protective products; and (3) evaluate target's competitive positioning. For this effort, Gotham interviewed 150+ customers and competitors, leveraged our proprietary industry knowledge base, performed extensive primary and secondary research to pin down oil & gas drilling dynamics, and developed a detailed bottom-up model for market sizing and growth. As a result of Gotham's findings, our client confidently pursued and closed the transaction.
Show Details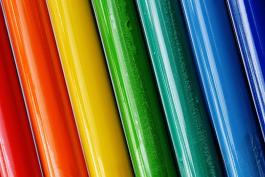 Market Due Diligence of Diversified Custom Plastic Extruder:  Validating Growth Potential in Key End-markets and Assessing Technology Risks
Conducted 1-week market due diligence ahead of the final bid deadline to validate growth potential in its key end-markets and assess technology risks. Analyzed the competitiveness of plastics extrusion technology vis-à-vis alternative technologies and established the market and competitive dynamics of the overall extrusion specialty products. For each of the target's 6 core end-markets, Gotham:  (1) established growth dynamics by looking at key market indicators; (2) evaluated the target's competitive strengths, including price, technology and material considerations, relationships with OEMs, compatibility with regulatory requirements, and geographic advantage; and (3) reviewed product and channel dynamics. Gotham's findings enabled the client to make bid decision with confidence.
Show Details
Inventory Optimization at Leading Sporting Safety Equipment Company: Enhancing Forecasting, Planning, and Product Lifecycle Management in Post-merger Environment
Assisted 4 client teams and trained client personnel during a post-merger replenishment system enhancement and inventory reduction effort. Developed a centralized inventory and planning model by merging information from 2 separate operating entities. Achieved $8+MM reduction in inventory in 9 months.
Show Details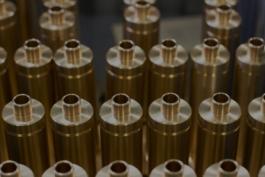 Customer & Market Due Diligence Of Global Precision Parts Manufacturer: Validating Revenue Sustainability In Markets Under Transformational Changes
Conducted a 2-week customer & market due diligence to validate the sustainability and growth outlook of target's key product application/programs. To this end, Gotham:  built a model to establish impact of automotive electrification on target's business; analyzed target's top product applications/ programs to establish growth outlook, program lifecycle, target's positioning, and margin outlook; conducted anonymous and "warm introduction" interviews with target's customers; reconciled target's financial projections against market forecast to determine how much of target's projected growth was coming from market share gains; and established competitive landscape for both mechanical and electric parts. Gotham's work established that target's business was sustainable and gave our client confidence to proceed with its investment.
Show Details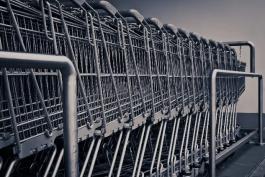 Customer & Market Due Diligence of Retail Damage Prevention Product Manufacturer: Establishing Growth Outlook and Competitive Positioning
Conducted a 3-week customer & market due diligence to: (1) establish growth outlook of the target's market and products; (2) establish target's competitive positioning; and (3) validate target's pipeline and growth projections. The effort included: 90+ interviews with customers and influencers; extensive market research to establish retail channel trends, strategy, retailer location dynamics, and risk; profile of major competitors' product portfolio and positioning; and bottom-up market sizing model by product segment, spend type, and channel. Gotham's comprehensive, fact-based assessment indicated that despite the increasingly challenging brick and mortar retail environment, the asset damage prevention product market continues to be robust. Furthermore, the target has strong positions by product and channel, enhanced by strong customer relationships and long-term contracts. As a result, our client felt confident to move forward and closed the transaction successfully.
Show Details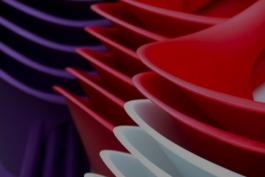 Customer & Market Due Diligence of Specialty Plastic Container Manufacturer: Validating Market Potential of an Add-On Acquisition
Conducted 146 customer interviews and market sizing analysis to support an add-on acquisition of residential plastic container manufacturer by a PE-owned $400MM commercial steel container company. Analysis validated market potential and customer perception of the target and since the deal closed, the target has been outperforming projections.
Show Details
Want to learn more about how Gotham can help you with value creation?