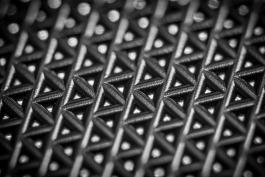 Customer & Market Due Diligence of Filtration Equipment Manufacturer:  Assessing Metal Pricing Risks and Opportunities for Adjacent Market Expansion 
Conducted 3-week customer & market due diligence to:  (1) assess the impact of potential metal price reduction on target's revenue by developing a robust understanding of metals pricing, mining economics, and historical trends; and (2) establish growth opportunities in adjacent end-markets (chemicals and industrial wastewater). For each end-market, we:  established production/treatment processes, filtration technologies, and market dynamics; built market sizing/growth models; and conducted 50+ customer calls to establish/validate filtration requirements. We also built a comprehensive view of different filtration technologies and their usage, as well as competitive dynamics in the filtration equipment industry. Based on our findings, PE client confidently moved forward with the transaction and closed the deal.
Show Details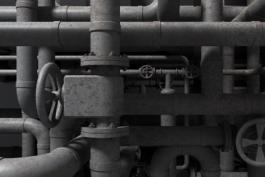 Operational Due Diligence at Global Environmental Machinery Manufacturer: Assessing Product Design and Network Simplification Opportunities
Analyzed product portfolio and design platforms, manufacturing and engineering facilities, and cost structure to establish cost reduction opportunities at a machinery manufacturer with operations distributed over 13 facilities in 8 countries. Due diligence identified $23-39MM (12-21% of total COGS) in cost savings from standardizing/modularizing product line and executing a low-cost manufacturing strategy, simplifying/consolidating the manufacturing and engineering network, and reducing material, labor, and freight costs.
Show Details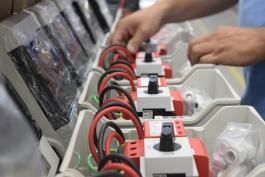 Operations Improvements at International Custom Machine tools Designer and Manufacturer: Quick-win Engineering and Material Cost Reductions
Conducted 4-week diagnostic to understand drivers of ongoing margin erosion (~10% point gap between quoted margin vs. realized margin) that identified $1.7-2.7MM in quick-win cost savings opportunities in 3 key areas: robust, cross-functional quoting and engineering processes with formal involvement of engineering in the quoting process and proactive management of hours/scope in the engineering process; material spend reduction by implementing cost-focused (vs. "get the parts in") purchasing process/tools, renegotiating/ establishing contracts with key vendors, and standardizing parts to leverage volume; and selective migration of engineering to India, starting with detailed engineering and phasing in higher skill activities. Execution assistance included: creating vendor negotiation strategy and vendor packages for top vendors (6-20% savings already realized); crafting quoting and engineering process end-vision; and developing a detailed capture plan with timeline for all targeted savings.
Show Details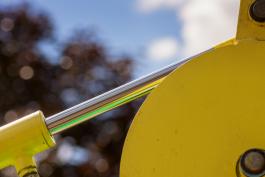 Customer & Market Due Diligence of Fluid Power Component Manufacturer:  Establishing Demand Cycle Phase for Key Markets and Competitive Positioning
Conducted 3-week customer & market due diligence to validate target's growth outlook in key end-markets (Agriculture, Construction, Compaction, and Trucking Equipment), establish the demand cycle stage of each end-market, and pin down competitive risks (e.g., Chinese suppliers entering the market). Gotham conducted 75 customer interviews, researched and analyzed equipment component requirements, macro-economic demand drivers, competitive landscape, and target's customers' growth outlook, and built "bottom-up" size/growth models for each end-market. Gotham's due diligence findings allowed the PE client to pursue the transaction with confidence.
Show Details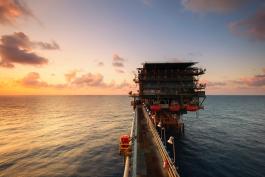 Customer & Market Due Diligence of Fluid Power Equipment Company:  Assessing Adjacent Market Growth Opportunities in Several Technically-complex Niches
Conducted customer & market due diligence to validate adjacent market growth opportunities, including offshore oil & gas, forestry, marine, and civil infrastructure and other end-markets under consideration. Interviewed 150+ competitors, customers, prime contractors, and other key value chain participants, researched complex technical requirements, and leveraged government and industry data to develop a robust fact base, including size/growth models for each end-market, geographic gap analysis, and profiles of key competitors/potential acquisition targets. Based on Gotham's findings and recommended expansion strategy, PE client closed the deal and is pursuing an acquisition to fill a key geographic gap.
Show Details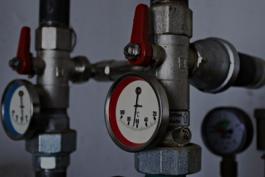 Pragmatic Growth Strategy for Global Flow Control Products Distributor: Growth Roadmap and Sales Function Redesign to Triple Revenue
Developed growth strategy and identified levers to triple revenue in 3-5 years. Developed detailed prioritized plans to implement the new strategy. Created sales force effectiveness plan to professionalize inside sales and develop outside sales force.
Show Details
Want to learn more about how Gotham can help you with value creation?