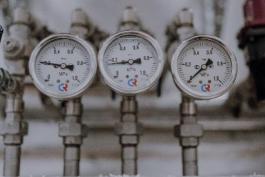 Customer & Market Due Diligence Of Niche Natural Gas LDC Safety Equipment Supplier: Establishing Addressable Market And Growth Outlook In An Undefined Market
Conducted 1-week customer & market due diligence to establish the addressable market size, growth trends, and competitive landscape for flow control safety equipment in natural gas distribution systems. Gotham:  conducted 78 interviews and 44 online surveys with natural gas utilities; built a market sizing model extrapolating interview/survey data; and developed a robust technical profile of natural gas local distribution system configurations and flow control equipment. Armed with valuable clarity and detail in an otherwise information-poor industry, our client was able to complete the add-on acquisition with confidence.
Show Details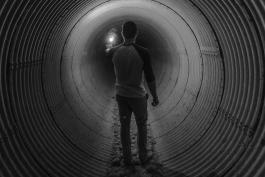 Customer & Market Due Diligence of Municipal/Utility Services Company:  Deciphering a Niche Market to Validate Target's Growth Plan
Conducted 4-week customer and market due diligence to:  (1) establish municipal budget outlook; (2) establish market size and growth outlook for wastewater infrastructure services;  and (3) understand the target's competitive positioning. The effort included:  124 interviews with municipal and utility officials; in-depth research of environmental regulations; top-down/bottom-up municipal budget analysis; and creation of 3 bottom-up marketing sizing models. Gotham's comprehensive, fact-based approach verified that the target's aggressive growth plans were realistic and the target had established a strong reputation with its customers. This allowed our PE client to gain confidence in the target's ability to meet its revenue plan and move forward with the acquisition.      
Show Details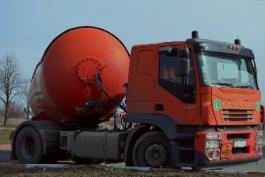 Customer & Market And Operational Due Diligence Of Leading Propane Distributor: Determining Branch-level Margin Expansion Opportunities And Market Position
Conducted 2-week customer & market and operational due diligence to:  validate capture of pricing and operating efficiencies at acquired companies; establish local market dynamics and target's competitive positioning; and assess regulatory and substitution threat. Gotham: surveyed ~750 propane consumers in target's service areas; identified/profiled key competitors and conducted 32 competitor interviews in target's local markets; analyzed zip-code-level propane supply, consumption, pricing, and heating degree day trends; determined pricing optimization and segmentation opportunity; assessed substitution threat from natural gas, electricity, and heat pumps; and analyzed pricing, delivery, and backoffiice expenses at 25+ acquisitions. Comfortable with the target's opportunity to acquire family-owned local propane distributors and capture pricing/operations improvements, our client was able to move forward with an aggressive but well-informed bid.
Show Details
Want to learn more about how Gotham can help you with value creation?