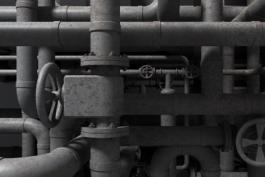 Operational Due Diligence at Global Environmental Machinery Manufacturer: Assessing Product Design and Network Simplification Opportunities
Analyzed product portfolio and design platforms, manufacturing and engineering facilities, and cost structure to establish cost reduction opportunities at a machinery manufacturer with operations distributed over 13 facilities in 8 countries. Due diligence identified $23-39MM (12-21% of total COGS) in cost savings from standardizing/modularizing product line and executing a low-cost manufacturing strategy, simplifying/consolidating the manufacturing and engineering network, and reducing material, labor, and freight costs.
Show Details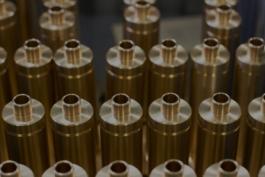 Customer & Market Due Diligence Of Global Precision Parts Manufacturer: Validating Revenue Sustainability In Markets Under Transformational Changes
Conducted a 2-week customer & market due diligence to validate the sustainability and growth outlook of target's key product application/programs. To this end, Gotham:  built a model to establish impact of automotive electrification on target's business; analyzed target's top product applications/ programs to establish growth outlook, program lifecycle, target's positioning, and margin outlook; conducted anonymous and "warm introduction" interviews with target's customers; reconciled target's financial projections against market forecast to determine how much of target's projected growth was coming from market share gains; and established competitive landscape for both mechanical and electric parts. Gotham's work established that target's business was sustainable and gave our client confidence to proceed with its investment.
Show Details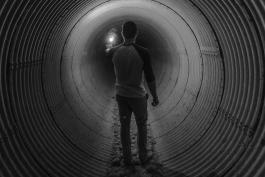 Customer & Market Due Diligence of Municipal/Utility Services Company:  Deciphering a Niche Market to Validate Target's Growth Plan
Conducted 4-week customer and market due diligence to:  (1) establish municipal budget outlook; (2) establish market size and growth outlook for wastewater infrastructure services;  and (3) understand the target's competitive positioning. The effort included:  124 interviews with municipal and utility officials; in-depth research of environmental regulations; top-down/bottom-up municipal budget analysis; and creation of 3 bottom-up marketing sizing models. Gotham's comprehensive, fact-based approach verified that the target's aggressive growth plans were realistic and the target had established a strong reputation with its customers. This allowed our PE client to gain confidence in the target's ability to meet its revenue plan and move forward with the acquisition.      
Show Details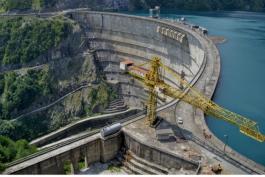 Operations Improvements at Multi-disciplinary Engineering Services Firm:  Improving Profitability and Revenue Performance
Conducted a 6-week operations assessment to turn around the company's margin performance and position it for a successful exit in 2-3 years' time. Analyzed historical project and employee utilization performance; developed target staffing leverage model; and created target business development model to improve efficiency of business development effort while driving profitable revenue growth. Our detailed assessment gave our client a solid understanding and roadmap of the levers to achieve the target margin performance (5-7% points growth); client requested Gotham to provide ongoing support through quarterly performance audits.
Show Details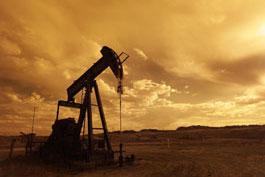 Customer & Market Due Diligence of Upstream Oil & Gas Protective Solutions Provider:  Establishing Market Size and Growth Opportunities in OCTG Market
Conducted 4-week customer & market due diligence to:  (1) establish outlook for North America oil & gas drilling; (2) estimate market size and growth for new and reconditioned protective products; and (3) evaluate target's competitive positioning. For this effort, Gotham interviewed 150+ customers and competitors, leveraged our proprietary industry knowledge base, performed extensive primary and secondary research to pin down oil & gas drilling dynamics, and developed a detailed bottom-up model for market sizing and growth. As a result of Gotham's findings, our client confidently pursued and closed the transaction.
Show Details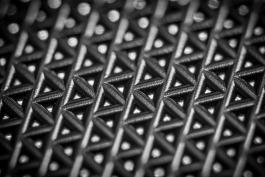 Customer & Market Due Diligence of Filtration Equipment Manufacturer:  Assessing Metal Pricing Risks and Opportunities for Adjacent Market Expansion 
Conducted 3-week customer & market due diligence to:  (1) assess the impact of potential metal price reduction on target's revenue by developing a robust understanding of metals pricing, mining economics, and historical trends; and (2) establish growth opportunities in adjacent end-markets (chemicals and industrial wastewater). For each end-market, we:  established production/treatment processes, filtration technologies, and market dynamics; built market sizing/growth models; and conducted 50+ customer calls to establish/validate filtration requirements. We also built a comprehensive view of different filtration technologies and their usage, as well as competitive dynamics in the filtration equipment industry. Based on our findings, PE client confidently moved forward with the transaction and closed the deal.
Show Details
Want to learn more about how Gotham can help you with value creation?