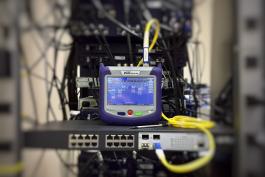 Customer & Market Due Diligence of Test & Measurement Equipment Distributor:  Assessing Channel Risks and Validating Growth Potential in Niche Specialty Distribution Market
Conducted OEM, Customer & Market Due Diligence to confirm continued industry shift to indirect channel, establish target's competitive positioning, analyze rental business attractiveness, and explore adjacent market expansion opportunities. Created market sizing model to validate market size and growth prospects, conducted 50+ customer and OEM interviews, modeled financial impact of indirect channel on OEMs, and performed extensive research. Gotham's 2-phasse due diligence effort enabled our client to win the auction and successfully complete the acquisition of target.
Show Details
Want to learn more about how Gotham can help you with value creation?