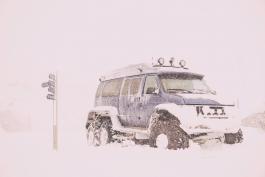 Customer & Market Due Diligence of Leading Road Maintenance Equipment Supplier:  Assessing Revenue/Growth Risk Pre-LOI
Focused Pre-LOI due diligence effort on establishing state DOT/municipal budget dynamics (the target's greatest dependency), the target's competitive positioning, and growth trends of the target's road maintenance equipment market. Gotham: 1) compiled 10 years of state DOT budget details for 30 key states; 2) conducted ~50 interviews with state DOTs (and some municipalities); 3) built a state DOT equipment fleet profile, including fleet size, replacement cycle, age distribution, and manufacturer by equipment type; and 4) established the competitive landscape of the road maintenance equipment market. Because Gotham's fact-based assessment painted a less optimistic picture than management's projections, our client decided not to pursue the acquisition.   
Show Details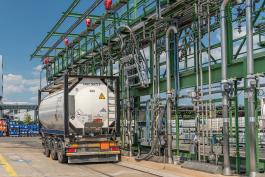 Customer & Market Due Diligence Of Specialty Chemicals Logistics Service Provider: Establishing ISO Tank Container Growth And International Expansion Opportunities
Conducted a 2-phase due diligence of a leading provider of ISO tank container services to establish:  specialty chemicals import/export dynamics and trends; ISO container growth outlook and penetration level; understanding of target's competitive positioning; and international expansion opportunities. To this end, Gotham:  built a bottom-up market sizing model to establish ISO container penetration using 600 million-row PIERS database of all U.S. import/export bills of lading; conducted 93 anonymous interviews with NVOCCs, chemical manufacturers, and ISO tank manufacturers and lessors; developed a port-by-port view of competitors in the U.S. and Europe; identified and analyzed all U.S. chemical plant investments; and conducted a deep-dive into a key account to assess potential risks. Gotham's comprehensive, data-driven assessment of the market trends, the target's competitive positioning, and growth outlook provided our client with facts to prevail in the hotly contested auction and gain exclusivity.
Show Details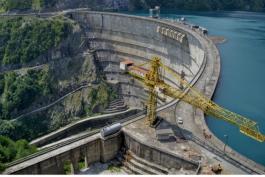 Operations Improvements at Multi-disciplinary Engineering Services Firm:  Improving Profitability and Revenue Performance
Conducted a 6-week operations assessment to turn around the company's margin performance and position it for a successful exit in 2-3 years' time. Analyzed historical project and employee utilization performance; developed target staffing leverage model; and created target business development model to improve efficiency of business development effort while driving profitable revenue growth. Our detailed assessment gave our client a solid understanding and roadmap of the levers to achieve the target margin performance (5-7% points growth); client requested Gotham to provide ongoing support through quarterly performance audits.
Show Details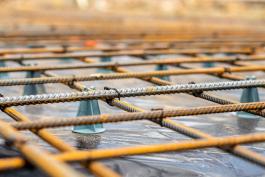 Exit Preparation/Positioning Of Leading Construction Supplies Manufacturer: Developing A Fact-based Growth Story
Conducted a market and competitive dynamics assessment to craft a fact-based growth story to inform management's growth case and provide potential buyers with an understanding of client's business and competitive positioning. Gotham:  developed an in-depth industry primer; conducted customer interviews and surveys; built a competitive database profiling each player in the market; used industry data to detail historical and projected industry growth; built a bottom-up market size model; and established a detailed picture of client's growth opportunities. Gotham's assessment provided the client with extensive customer feedback and allowed management to develop a strong growth case and provide potential buyers with a fact-based market and growth opportunity understanding.  
Show Details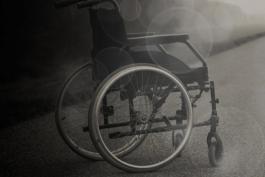 Customer & Market Due Diligence of Leading Mobility Products Distributor: Assessing Consumer Willingness to Buy and Lender Willingness to Finance a Lower-priced Product
Assessed consumer willingness to buy a lower-priced product and lender willingness to finance the product. Through a consumer panel survey of high-wheelchair-usage consumers (either users or caregivers), and a survey of target's customer and prospect database, Gotham established that WAV is a need-based product that offers significant quality of life improvement -- a new lower-priced product would open up another ~20% of market. Through our ability to get to the right auto lending decision makers, we were quickly able to establish what the target should expect in terms of financing and which lenders to target. Our client was excited about the opportunity, presented our findings to the target's management, and pursued a more aggressive bid.
Show Details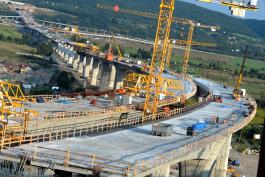 Customer & Market Due Diligence Of Engineering Consulting Firm: Validating Market Opportunity To Create A Super-regional Player
Conducted a 4-week customer & market due diligence of an engineering consulting firm to confirm that the target was a solid platform with acquisition targets available to create a super-regional player. To this end, Gotham:  conducted 100+ interviews and 100+ online surveys with engineering services customers; built a bottom-up market sizing model using Dodge construction activity data to establish market growth trends and market share by end-market and state; backtested the target's sales mix to determine potential impact of a recession on the target's business; and analyzed over 1,475 engineering services firms to identify 110 potential acquisition targets. Gotham's comprehensive assessment provided our client with the facts and comfort level necessary to compete aggressively in a hotly-contested auction.
Show Details
Want to learn more about how Gotham can help you with value creation?