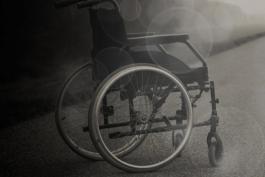 Customer & Market Due Diligence of Leading Mobility Products Distributor: Assessing Consumer Willingness to Buy and Lender Willingness to Finance a Lower-priced Product
Assessed consumer willingness to buy a lower-priced product and lender willingness to finance the product. Through a consumer panel survey of high-wheelchair-usage consumers (either users or caregivers), and a survey of target's customer and prospect database, Gotham established that WAV is a need-based product that offers significant quality of life improvement -- a new lower-priced product would open up another ~20% of market. Through our ability to get to the right auto lending decision makers, we were quickly able to establish what the target should expect in terms of financing and which lenders to target. Our client was excited about the opportunity, presented our findings to the target's management, and pursued a more aggressive bid.
Show Details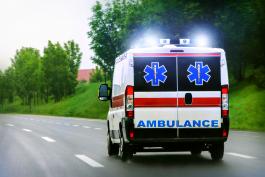 Customer & Market Due Diligence of Commercial Ambulance Service Provider: Establishing Local Market Competitive and Labor Dynamics
Conducted 4-week customer & market due diligence to establish local market and competitive dynamics in each of the target's 23 local markets, including:  a detailed picture of the competitive landscape; age demographics, insurance coverage, and EMT employment and wage trends; a fact-based assessment of hospitals' and 911 systems' use of commercial ambulance service providers. Gotham conducted interviews with hospital and 911 systems, an online survey of hospital decision makers, and an online survey of EMTs/paramedics, as well as established growth opportunities from both market share gains and acquisitions. Armed with a solid fact base, our client moved forward with confidence to close the transaction. 
Show Details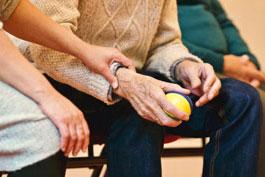 Customer & Market and Operational Due Diligence of Leading Private Pay Residential Mental Health Services Provider:  Establishing Program-Level Competitive Positioning and Operating Performance 
Gotham conducted a customer & market and operational due diligence of a leading multi-program player in the private pay residential mental health services market, serving adolescents and young adults with a broad array of behavioral disorders. In line with the bid timelines, Gotham structured a 2-phased effort, with Phase I effort focused on understanding the overall market and referral dynamics, the target's overall competitive positioning, and the growth opportunity and Phase II on program-level operational performance, reputation/competitive positioning, and recessionary risk. Gotham: conducted 43 interviews with referral sources, competitors and industry experts; built a bottom-up market sizing model; developed a comprehensive competitor database; and built robust operational performance fact packs for each of the target's programs. Gotham's fact-based assessment gave our client the conviction to win the auction with an aggressive bid.
Show Details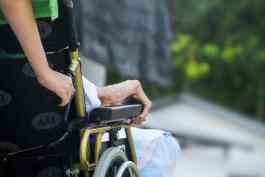 Customer & Market And Operational Due Diligence Of Regional Home Care Services Provider: Establishing Acquisition Opportunities And Scale Advantage
Gotham conducted a customer & market and operational due diligence of a regional home care services company primarily providing private pay senior care PCA services. Gotham's multi-pronged market and competitive dynamics effort included ~30 interviews with hospital medical discharge supervisors, creation of a location-specific PCA services provider database, and research to establish market size, key trends, and growth outlook. Gotham also conducted an in-depth assessment of the target's caregiver recruitment and retention, scheduling and logistics, and customer acquisition and retention processes, tools, and metrics, as well a robust analysis of transaction-level billing and payroll data. Our client was excited by the value creation opportunities available through add-on acquisitions and operational scale advantage in a highly fragmented market and decided to pursue the target aggressively.
Show Details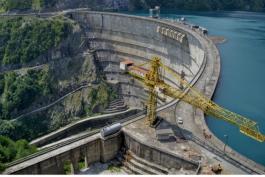 Operations Improvements at Multi-disciplinary Engineering Services Firm:  Improving Profitability and Revenue Performance
Conducted a 6-week operations assessment to turn around the company's margin performance and position it for a successful exit in 2-3 years' time. Analyzed historical project and employee utilization performance; developed target staffing leverage model; and created target business development model to improve efficiency of business development effort while driving profitable revenue growth. Our detailed assessment gave our client a solid understanding and roadmap of the levers to achieve the target margin performance (5-7% points growth); client requested Gotham to provide ongoing support through quarterly performance audits.
Show Details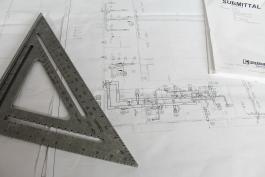 Customer & Market Due Diligence of Specialty Engineering Consulting Firm:  Clarifying Investment Potential in Highly Complex Niche Market
Conducted Customer & Market Due Diligence for Midwestern PE client to sort through target's complex market dynamics, validate its competitive positioning, establish the criteria driving customer buying behavior, and provide clarity on growth opportunities moving forward. Profiled over 180 competitors, interviewed 60+ customers, and conducted extensive secondary research on market dynamics to provide PE client with a clear picture of in-going growth opportunities. Client proceeded with the acquisition based on Gotham's findings.
Show Details
Want to learn more about how Gotham can help you with value creation?