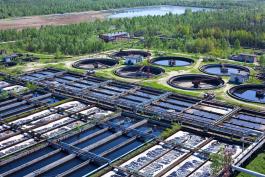 Customer & Market Due Diligence Of Wastewater Treatment Equipment Manufacturer: Establishing Demand Outlook And Growth Opportunities
Conducted an early Phase I 2-week customer & market due diligence to establish demand outlook and target's growth opportunities. To this end, Gotham:  established WWTP equipment needs and treatment technologies; conducted 44 anonymous interviews with municipalities; established capital/O&M spending outlook in the municipal wastewater treatment market; built a comprehensive database of WWTP equipment vendors and products; performed an in-depth WWTP equipment assessment to identify equipment categories for expansion and potential acquisition candidates. Gotham's assessment of the target's competitive positioning and growth opportunity in the WWTP equipment market allowed our client to move forward in the auction process with confidence. 
Show Details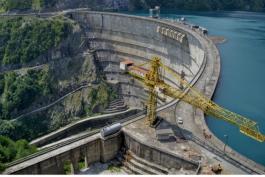 Operations Improvements at Multi-disciplinary Engineering Services Firm:  Improving Profitability and Revenue Performance
Conducted a 6-week operations assessment to turn around the company's margin performance and position it for a successful exit in 2-3 years' time. Analyzed historical project and employee utilization performance; developed target staffing leverage model; and created target business development model to improve efficiency of business development effort while driving profitable revenue growth. Our detailed assessment gave our client a solid understanding and roadmap of the levers to achieve the target margin performance (5-7% points growth); client requested Gotham to provide ongoing support through quarterly performance audits.
Show Details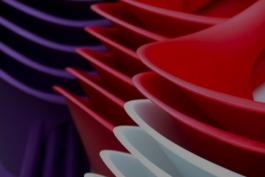 Customer & Market Due Diligence of Specialty Plastic Container Manufacturer: Validating Market Potential of an Add-On Acquisition
Conducted 146 customer interviews and market sizing analysis to support an add-on acquisition of residential plastic container manufacturer by a PE-owned $400MM commercial steel container company. Analysis validated market potential and customer perception of the target and since the deal closed, the target has been outperforming projections.
Show Details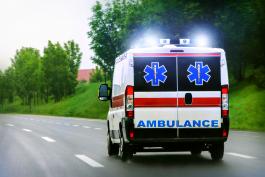 Customer & Market Due Diligence of Commercial Ambulance Service Provider: Establishing Local Market Competitive and Labor Dynamics
Conducted 4-week customer & market due diligence to establish local market and competitive dynamics in each of the target's 23 local markets, including:  a detailed picture of the competitive landscape; age demographics, insurance coverage, and EMT employment and wage trends; a fact-based assessment of hospitals' and 911 systems' use of commercial ambulance service providers. Gotham conducted interviews with hospital and 911 systems, an online survey of hospital decision makers, and an online survey of EMTs/paramedics, as well as established growth opportunities from both market share gains and acquisitions. Armed with a solid fact base, our client moved forward with confidence to close the transaction. 
Show Details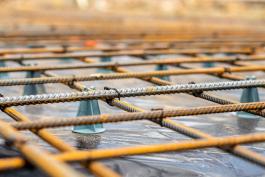 Exit Preparation/Positioning Of Leading Construction Supplies Manufacturer: Developing A Fact-based Growth Story
Conducted a market and competitive dynamics assessment to craft a fact-based growth story to inform management's growth case and provide potential buyers with an understanding of client's business and competitive positioning. Gotham:  developed an in-depth industry primer; conducted customer interviews and surveys; built a competitive database profiling each player in the market; used industry data to detail historical and projected industry growth; built a bottom-up market size model; and established a detailed picture of client's growth opportunities. Gotham's assessment provided the client with extensive customer feedback and allowed management to develop a strong growth case and provide potential buyers with a fact-based market and growth opportunity understanding.  
Show Details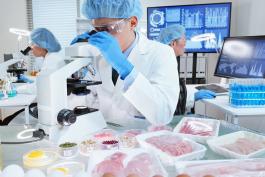 Customer & Market Due Diligence Of FDA Compliance Services Provider: Establishing Competitive Positioning And Growth Outlook
Conducted a 2-week customer & market due diligence to establish the FDA supply chain compliance services map/market size, the target's value proposition/competitive positioning, and growth opportunities through service line expansion. To this end, Gotham:  deciphered the complexity and evolution of food safety regulations; conducted interviews with food importers, exporters, and FDA officials; developed a bottom-up market sizing model; and established the competitive landscape of player segment offering U.S. Agent services and new entrants to food safety services. Gotham's assessment armed our client with a solid understanding of market dynamics/growth outlook and the target's reputation/competitive positioning, allowing our client to proceed with confidence to aggressively pursue the deal. 
Show Details
Want to learn more about how Gotham can help you with value creation?