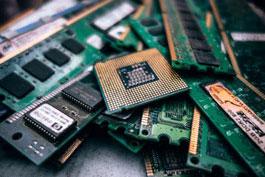 Exit Preparation/Positioning for Electronics Component Supplier:  Establishing Niche Market Positioning and Multi-pronged Growth Strategy 
Built a solid fact-base of company sales, market position, and competitive dynamics by analyzing 7 years of customer sales/customer data, conducting 170 interviews and 1,900 online surveys of customers/prospects, and building a bottom-up market sizing model. Established company's position as a niche leader using an original use-based segmentation based on customers' component needs across the product life cycle. Developed a multi-pronged growth strategy to achieve 14% CAGR growth (vs. 6% overall market growth) by leveraging company's end-market presence and In Operations segment strength. Gotham also analyzed the impact of pricing on volume and established end-market mix, not pricing, was the driver of recent decreasing flagship catalog brand sales volume. Gotham's work allowed management to position the company as a niche leader and to begin implementing a credible growth strategy to prepare for a successful eventual exit.
Show Details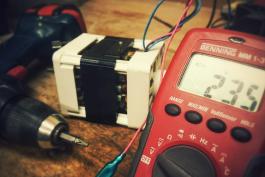 Operational Due Diligence of Testing Services Provider:  Identifying Consolidation Synergies from and Operational Improvement Opportunities in an Add-On Acquisition
Conducted a 4-week operational due diligence to: 1) identify and quantify facility consolidation and other synergies; 2) determine cost additions and operations improvement opportunities; and 3) establish current asset and labor utilization. Gotham worked hand-in-hand with our client to build a comprehensive and reliable cost and capacity fact base, conducted detailed tours of all the facilities, assessed several site consolidation options, and benchmarked operational metrics across the 2 companies. Gotham's due diligence findings allowed our client to confidently proceed with the transaction; client is already capturing synergies identified during the due diligence.  
Show Details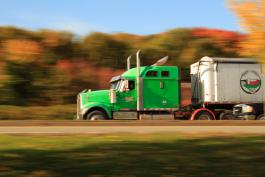 Market Due Diligence for ~$1B Trucking-related Products Distributor:  Validating the Economic Attractiveness of Geographic Expansion into 3 States
Conducted Market Due Diligence to evaluate the economic attractiveness of client's geographic expansion plan for Minnesota, Wisconsin, and North Dakota. For each state:  Gotham profiled its economy; identified sector-specific trends and drivers; established state business and regulatory environment; built a robust forecast model of industry-sector-specific GDP and employment; established the relationship between economic activity and the trucking sector; analyzed the historical flow of commodities by transport mode, inbound/outbound destination, and type of product moved; and built model-based forecast of sector-specific trucking activity over the next 5 years. Gotham's validation of the macro-economic prospects of the 3 states gave the client confidence to pursue its plan. 
Show Details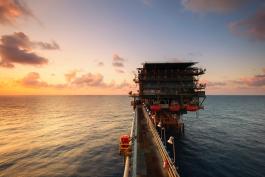 Customer & Market Due Diligence of Fluid Power Equipment Company:  Assessing Adjacent Market Growth Opportunities in Several Technically-complex Niches
Conducted customer & market due diligence to validate adjacent market growth opportunities, including offshore oil & gas, forestry, marine, and civil infrastructure and other end-markets under consideration. Interviewed 150+ competitors, customers, prime contractors, and other key value chain participants, researched complex technical requirements, and leveraged government and industry data to develop a robust fact base, including size/growth models for each end-market, geographic gap analysis, and profiles of key competitors/potential acquisition targets. Based on Gotham's findings and recommended expansion strategy, PE client closed the deal and is pursuing an acquisition to fill a key geographic gap.
Show Details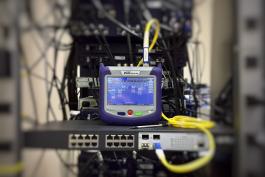 Customer & Market Due Diligence of Test & Measurement Equipment Distributor:  Assessing Channel Risks and Validating Growth Potential in Niche Specialty Distribution Market
Conducted OEM, Customer & Market Due Diligence to confirm continued industry shift to indirect channel, establish target's competitive positioning, analyze rental business attractiveness, and explore adjacent market expansion opportunities. Created market sizing model to validate market size and growth prospects, conducted 50+ customer and OEM interviews, modeled financial impact of indirect channel on OEMs, and performed extensive research. Gotham's 2-phasse due diligence effort enabled our client to win the auction and successfully complete the acquisition of target.
Show Details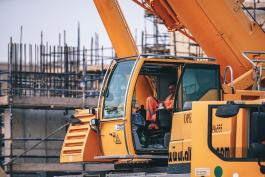 Rental Operations Improvements for Heavy Equipment Rental Company:  Diagnosing Performance Deficiencies at Data-rich But Information-poor Branch-based Underperforming Business to Identify EBITDA Improvement Opportunities/Plan for Their Capture
Identified $6.4MM in quick-win EBITDA improvement opportunity in rental, parts, and services businesses by analyzing the company's revenue drivers, cost structure, and equipment utilization. Working with management, developed a detailed 6-month implementation plan to enable rapid capture of operational improvement opportunities and to establish long-term strategic initiatives to drive top- and bottom-line growth. Management is successfully implementing value creation plan and, within 3 months, has already captured $3MM in EBITDA improvements (vs. same quarter in previous year).
Show Details
Want to learn more about how Gotham can help you with value creation?