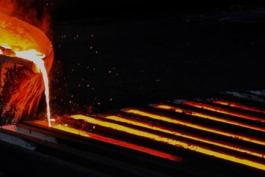 Operational Due Diligence of Fabricated Metal Products Holding Company: Properly Valuing Diverse Manufacturing Operations
Analyzed operations and cost structure of 5 independent companies engaged in forging, casting, and stamping operations. Deciphered cost structure, reviewed manufacturing operations, and analyzed material spend. Identified $7-15MM of labor, overhead, and material cost reduction opportunities in the largest of the companies, which was engaged in steel casting. Identified another $6-9MM in scheduling, labor, efficiency, and consolidation opportunities for the remaining companies. After delayed acquisition, now helping to capture opportunities.
Show Details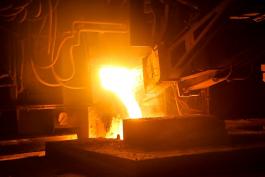 Material Cost Reduction at Large Steel Castings Manufacturer: Material Purchasing and Usage Reduction
Identified $3.3-5.5MM in material cost reduction opportunities in both purchasing and material usage, including: clawing back commodity price increases; consolidating vendor base and re-sourcing key commodities; measuring and reducing material usage; and tracking and controlling non-centralized discretionary purchases. Developed tools to allow robust, ongoing reporting and analysis capabilities for both purchasing and usage performance and created the bid packages for top 6 commodities to launch the re-sourcing process. Within weeks, client team reduced usage by 3%, generating $1.2MM in savings, and completed several re-sourcing initiatives.
Show Details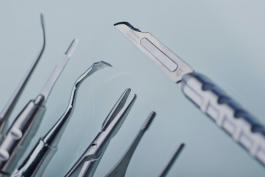 Delivery Performance Turnaround at Precision Medical Device Component Manufacturer: Rapid Backlog Reduction and Sustainable Delivery System
Rapidly reduced backlog and created a robust delivery system. Backlog reduction effort included rolling out prioritized schedule, developing and implementing debottlenecking strategies, creating a cross-functional team resolving issues that were stopping scheduled jobs. Robust delivery system initiatives included: 1) turning on the planning and scheduling functionality of the ERP/cleaning up system data and parameters, developing SOPs for data entry, training the workforce on the SOP; 2) improving the accuracy of time estimates by revamping engineering process; and 3) reducing quality defects by 20%. Within 3 months, on-time performance improved from 59% to 93% while lead time shrunk from 13-16 weeks to 10 weeks, with backlog reduced in half.
Show Details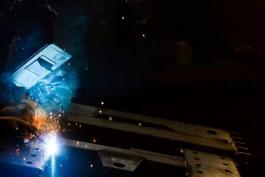 Post-Merger Integration of South American Industrial Goods Manufacturer: Harvesting Opportunity from Performance, Capability, and Cost Structure Enhancement
Identified specific actionable opportunities (cost, service, and quality) to capitalize on post-merger opportunities. Created plan to capture significant near term and longer term performance, capability, and cost structure enhancements. Management-led execution targeted to result in $2MM in cost, service, and quality savings (on a cost base of $5.5MM).
Show Details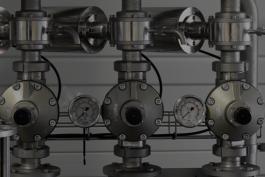 Customer Service and Delivery Issues at Leading Industrial Hardgoods Manufacturer: New Planning/Delivery Capabilities at MachiningCo
Led diagnostic-based effort culminating in enhanced planning and delivery capabilities: short-term tactical prioritization to overcome to overcome significant backlog; new planning system parameters; customer-oriented delivery strategy, including fast-ship program; shop-floor prioritization mechanisms (fixed schedule); measurement/tracking and reporting scheme for planning and production; ultimate migration to integrated MRP system. Fast- ship SKU program reduced order-to-delivery cycle from 2+ weeks to 1 day; $10MM backlog reduced to $2.5MM (including future orders) within 3 months.
Show Details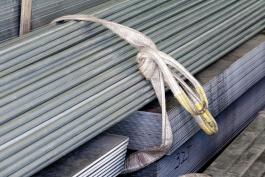 Manufacturing Strategy at Leading Industrial Hardgoods Manufacturer: Creating Sustainable Cost Improvements
Worked with manufacturing management to re-evaluate the existing manufacturing strategy taking into consideration all sourcing options (e.g. automation in U.S. plants, outsourcing, relocation). Profiled U.S. manufacturing operations by product and process type, and performed comparable profile of selected sited in Mexico and Asia, as well as developed economic profiles for outsourcing options and a business case for automation opportunities. Recommended strategy included moving high-volume assembly to Mexico, consolidating low-volume assembly in a single U.S. plant, selected automation, and outsourcing of non-core operations. Based on execution of our plan, company: captured $9MM in labor savings, eliminated $2MM in overhead, and avoided $6-7MM in capital expense.
Show Details
Want to learn more about how Gotham can help you with value creation?