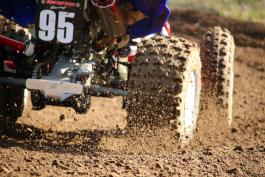 Customer & Market Due Diligence of Off-road Vehicle Aftermarket Parts Supplier:  Assessing Company Positioning and Market Outlook
Conducted customer & market due diligence to establish the aftermarket parts market size/growth for key end-markets, identify potential threats from OEMs/distributors, and understand the eCommerce growth opportunity in an information-poor market:  1) conducted over 200 interviews with decision-makers at major OEMs, distributors, dealers, repair centers, and retailers; 2) established off-road vehicle aftermarket part market size/growth; 3) quantified channel-specific market trends by analyzing the target's sales by distribution channel at the SKU level; and 4) established the competitive landscape at each step of the value chain by profiling major OEMs and distributors in the powersports, agriculture, and lawn and garden markets. Gotham's intensive primary research and analytical effort provided a nuanced understanding of the market outlook and clarified threats/opportunities, thus allowing the client to make a well informed bid in a highly competitive auction.    
Show Details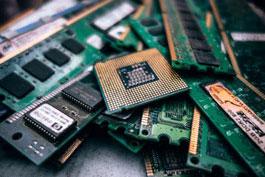 Exit Preparation/Positioning for Electronics Component Supplier:  Establishing Niche Market Positioning and Multi-pronged Growth Strategy 
Built a solid fact-base of company sales, market position, and competitive dynamics by analyzing 7 years of customer sales/customer data, conducting 170 interviews and 1,900 online surveys of customers/prospects, and building a bottom-up market sizing model. Established company's position as a niche leader using an original use-based segmentation based on customers' component needs across the product life cycle. Developed a multi-pronged growth strategy to achieve 14% CAGR growth (vs. 6% overall market growth) by leveraging company's end-market presence and In Operations segment strength. Gotham also analyzed the impact of pricing on volume and established end-market mix, not pricing, was the driver of recent decreasing flagship catalog brand sales volume. Gotham's work allowed management to position the company as a niche leader and to begin implementing a credible growth strategy to prepare for a successful eventual exit.
Show Details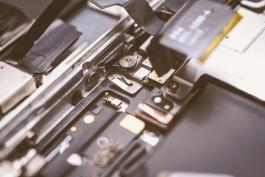 Creating a Fact-based, Realistic Operations Strategy at Leading Industrial Machinery Manufacturer: Performance Enhancement at IndusTech
Conducted a 2-week diagnostic of current performance as a first step in helping craft and execute an operations strategy. Specific elements of the proposed strategy included: (1) outsourcing non-core activities; (2) rationalizing the vendor based and developing focused supplier partnerships; (3) segmenting operations (equipment vs. consumables) to improve supply chain management; and (4) Moving towards standard and modular system design to greatly simplify inventory and production. Short-term cost savings of $2MM successfully captures and $3+MM longer-term savings capture on track.
Show Details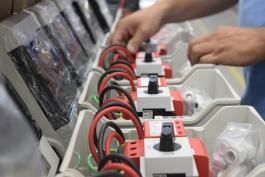 Operations Improvements at International Custom Machine tools Designer and Manufacturer: Quick-win Engineering and Material Cost Reductions
Conducted 4-week diagnostic to understand drivers of ongoing margin erosion (~10% point gap between quoted margin vs. realized margin) that identified $1.7-2.7MM in quick-win cost savings opportunities in 3 key areas: robust, cross-functional quoting and engineering processes with formal involvement of engineering in the quoting process and proactive management of hours/scope in the engineering process; material spend reduction by implementing cost-focused (vs. "get the parts in") purchasing process/tools, renegotiating/ establishing contracts with key vendors, and standardizing parts to leverage volume; and selective migration of engineering to India, starting with detailed engineering and phasing in higher skill activities. Execution assistance included: creating vendor negotiation strategy and vendor packages for top vendors (6-20% savings already realized); crafting quoting and engineering process end-vision; and developing a detailed capture plan with timeline for all targeted savings.
Show Details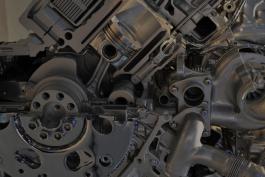 Operational Due Diligence of Global Tier 2 Automotive Components Supplier: Finding and Valuing Cost Reduction Opportunities
Conducted opportunity assessment at Tier 2 Automotive Parts supplier with manufacturing locations in 4 countries. Identified $6-9MM in short-term and $27-37MM in longer-term cost reduction opportunities. Near-term opportunities included improving efficiency of US operations and re-sourcing materials and components from lower cost locations. Longer-term opportunities involved closing a European facility, migrating labor-intensive products from the US to Mexico facility, and building up a Chinese JV to supply all Asia product needs. Identified opportunities far exceeded management plan.
Show Details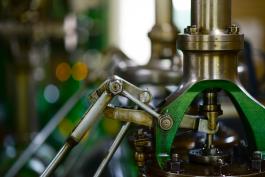 Network Optimization at Global Industrial Products Manufacturer Consolidating 2 North American Manufacturing Facilities
Created business case and closure plan for consolidation of 2 facilities (located within 6 hours drive) as part of worldwide sourcing strategy. Total COGS, overhead and SG&A cost-savings from the consolidation are estimated at $6MM, while one-time costs are estimated at $8MM. In addition, over 50% of key personnel decided to stay on and move to the other facility.
Show Details
Want to learn more about how Gotham can help you with value creation?