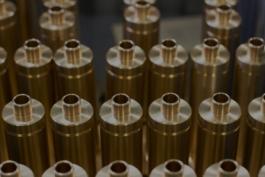 Customer & Market Due Diligence Of Global Precision Parts Manufacturer: Validating Revenue Sustainability In Markets Under Transformational Changes
Conducted a 2-week customer & market due diligence to validate the sustainability and growth outlook of target's key product application/programs. To this end, Gotham:  built a model to establish impact of automotive electrification on target's business; analyzed target's top product applications/ programs to establish growth outlook, program lifecycle, target's positioning, and margin outlook; conducted anonymous and "warm introduction" interviews with target's customers; reconciled target's financial projections against market forecast to determine how much of target's projected growth was coming from market share gains; and established competitive landscape for both mechanical and electric parts. Gotham's work established that target's business was sustainable and gave our client confidence to proceed with its investment.
Show Details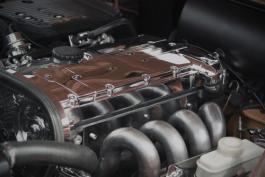 Exit Preparation/Positioning for $1B Automotive Parts Distributor:  Developing Growth Strategy in the Outsourced Service Market 
Built solid fact base of market and competitive dynamics in the outsourced automotive service in order to pin down the growth opportunity in this segment. Analyzed key industry data, interviewed 100+ independent service centers, assessed competitive landscape, and modeled economics to establish market attractiveness and growth potential, including key demand drivers/trends, business synergies/risks, competitive positioning, and size/profitability of future network. Gotham's exit preparation and positioning allowed the company and its investors to paint a clear picture of the source of the next leg of growth and sell the company at a rich valuation.
Show Details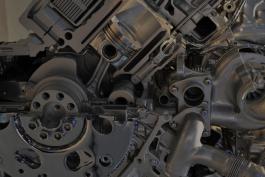 Operational Due Diligence of Global Tier 2 Automotive Components Supplier: Finding and Valuing Cost Reduction Opportunities
Conducted opportunity assessment at Tier 2 Automotive Parts supplier with manufacturing locations in 4 countries. Identified $6-9MM in short-term and $27-37MM in longer-term cost reduction opportunities. Near-term opportunities included improving efficiency of US operations and re-sourcing materials and components from lower cost locations. Longer-term opportunities involved closing a European facility, migrating labor-intensive products from the US to Mexico facility, and building up a Chinese JV to supply all Asia product needs. Identified opportunities far exceeded management plan.
Show Details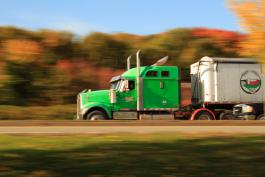 Market Due Diligence for ~$1B Trucking-related Products Distributor:  Validating the Economic Attractiveness of Geographic Expansion into 3 States
Conducted Market Due Diligence to evaluate the economic attractiveness of client's geographic expansion plan for Minnesota, Wisconsin, and North Dakota. For each state:  Gotham profiled its economy; identified sector-specific trends and drivers; established state business and regulatory environment; built a robust forecast model of industry-sector-specific GDP and employment; established the relationship between economic activity and the trucking sector; analyzed the historical flow of commodities by transport mode, inbound/outbound destination, and type of product moved; and built model-based forecast of sector-specific trucking activity over the next 5 years. Gotham's validation of the macro-economic prospects of the 3 states gave the client confidence to pursue its plan. 
Show Details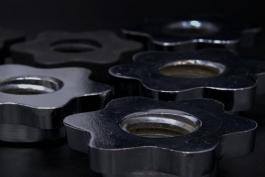 Market Due Diligence of Add-on Truck Parts Distributor: Validating the Economic Prospects of a Geographic Area
Conducted market research and economic assessment of the state of Michigan to validate the geographic market entry strategy of a leading distributor of trucking products evaluating a $30MM add-on acquisition.  Effort included a robust profile of the state's economy, including a 5-year industry-level projection/modeling of state GDP and employment, and a detailed analysis of the state's business and regulatory environment.  Client proceeded with acquisition based on projected near-term growth estimates.
Show Details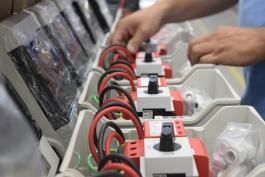 Operations Improvements at International Custom Machine tools Designer and Manufacturer: Quick-win Engineering and Material Cost Reductions
Conducted 4-week diagnostic to understand drivers of ongoing margin erosion (~10% point gap between quoted margin vs. realized margin) that identified $1.7-2.7MM in quick-win cost savings opportunities in 3 key areas: robust, cross-functional quoting and engineering processes with formal involvement of engineering in the quoting process and proactive management of hours/scope in the engineering process; material spend reduction by implementing cost-focused (vs. "get the parts in") purchasing process/tools, renegotiating/ establishing contracts with key vendors, and standardizing parts to leverage volume; and selective migration of engineering to India, starting with detailed engineering and phasing in higher skill activities. Execution assistance included: creating vendor negotiation strategy and vendor packages for top vendors (6-20% savings already realized); crafting quoting and engineering process end-vision; and developing a detailed capture plan with timeline for all targeted savings.
Show Details
Want to learn more about how Gotham can help you with value creation?