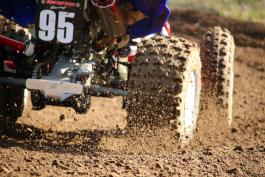 Customer & Market Due Diligence of Off-road Vehicle Aftermarket Parts Supplier:  Assessing Company Positioning and Market Outlook
Conducted customer & market due diligence to establish the aftermarket parts market size/growth for key end-markets, identify potential threats from OEMs/distributors, and understand the eCommerce growth opportunity in an information-poor market:  1) conducted over 200 interviews with decision-makers at major OEMs, distributors, dealers, repair centers, and retailers; 2) established off-road vehicle aftermarket part market size/growth; 3) quantified channel-specific market trends by analyzing the target's sales by distribution channel at the SKU level; and 4) established the competitive landscape at each step of the value chain by profiling major OEMs and distributors in the powersports, agriculture, and lawn and garden markets. Gotham's intensive primary research and analytical effort provided a nuanced understanding of the market outlook and clarified threats/opportunities, thus allowing the client to make a well informed bid in a highly competitive auction.    
Show Details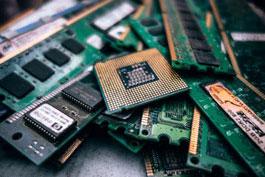 Exit Preparation/Positioning for Electronics Component Supplier:  Establishing Niche Market Positioning and Multi-pronged Growth Strategy 
Built a solid fact-base of company sales, market position, and competitive dynamics by analyzing 7 years of customer sales/customer data, conducting 170 interviews and 1,900 online surveys of customers/prospects, and building a bottom-up market sizing model. Established company's position as a niche leader using an original use-based segmentation based on customers' component needs across the product life cycle. Developed a multi-pronged growth strategy to achieve 14% CAGR growth (vs. 6% overall market growth) by leveraging company's end-market presence and In Operations segment strength. Gotham also analyzed the impact of pricing on volume and established end-market mix, not pricing, was the driver of recent decreasing flagship catalog brand sales volume. Gotham's work allowed management to position the company as a niche leader and to begin implementing a credible growth strategy to prepare for a successful eventual exit.
Show Details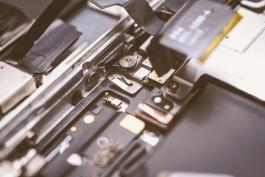 Creating a Fact-based, Realistic Operations Strategy at Leading Industrial Machinery Manufacturer: Performance Enhancement at IndusTech
Conducted a 2-week diagnostic of current performance as a first step in helping craft and execute an operations strategy. Specific elements of the proposed strategy included: (1) outsourcing non-core activities; (2) rationalizing the vendor based and developing focused supplier partnerships; (3) segmenting operations (equipment vs. consumables) to improve supply chain management; and (4) Moving towards standard and modular system design to greatly simplify inventory and production. Short-term cost savings of $2MM successfully captures and $3+MM longer-term savings capture on track.
Show Details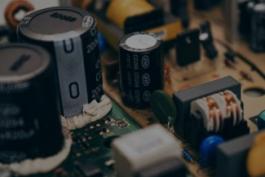 Quadrupling Revenue at Leading Power Electronics Company: An Effective, Actionable Growth Strategy for PowerTech
Developed a pragmatic growth strategy to grow an unprofitable $25MM revenue business to a $100MM, 20% EBITDA business within 4 years. Effort included first developing the target product strategy based on market segmentation and analysis, competitive assessment, and product portfolio and capability analysis, and then creating product development, sourcing, branding, marketing, and channel strategies. Initial annual savings target of $2.7MM accomplished within a year before top-line growth kicked in.
Show Details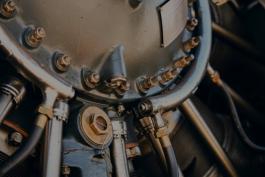 Manufacturing Strategy at Global Industrial Products Company: Establishing a Global Sourcing Strategy to Harvest Plant Consolidation Savings
Developed a worldwide sourcing strategy for an industrial goods rollup company. Plans included the closure of 3 plants, consolidation of NA automation to single facility, migration of low-value assembly to Mexico and movement of electronic assembly to Southeast Asia. Total run-rate savings from the project are estimated at $20MM on a total cost basis of approx. $200MM.
Show Details
Speeding Product Repair: New Pricing Strategy and Repair Center Shop-Floor Cost Savings at Large Communications Equipment Provider
Facilitated strategic realignment of the subcontracted radio service business by creating a financial tool set to calculate economically optimal negotiation strategies. Led the corporate team through first-round execution of the national program.
Want to learn more about how Gotham can help you with value creation?