Distribution Cost Reduction at National Seafood Company: Cleaning Up Distribution as a First Step in Establishing a Growth-supporting Distribution Platform
Conducted a diagnostic to reduce distribution costs as a part of an effort to integrate the distribution systems of two companies by identifying and sizing cost levers with savings benefits (quick hits, process changes, and cultural changes). Targeted cost savings of $1.5 to 2MM on a base of $7MM, of which $1MM are estimated to be achieved by quick hits alone.
Show Details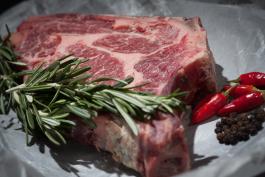 Manufacturing Operations Improvements at Foodservice Meat Products Manufacturer: Creating Product/Process Specs and Implementing Performance Tracking System to Enhance Throughput and Operations Consistency
Captured over $10 million in waste and throughput opportunities (15% reduction in total operating and materials costs) by identifying root causes, developing new operating procedures, and establishing KPIs.
Show Details
Want to learn more about how Gotham can help you with value creation?