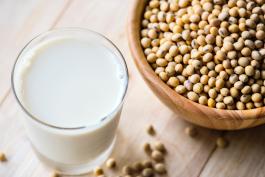 Customer & Market Due Diligence of Leading Brand of Refrigerated Plant-based Proteins: Rapidly Establishing Growth Prospects for Check-in Bid
Conducted 1.5-week customer & market due diligence to establish a rapid, early-stage, quick read on the target's growth prospects in the retail and foodservice channels. Gotham leveraged our significant experience and interviewed grocery category buyers to gather market insights and we leveraged our analytical expertise to decipher market trends and identify and evaluate growth opportunities. Our fact-based view on the market opportunities and the target's brand positioning got the client excited about the growth prospects and gave them the confidence to deliver an aggressive bid.
Show Details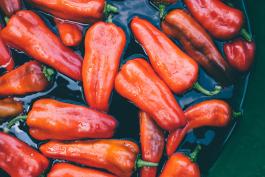 Customer & Market and Operational Due Diligence of Refrigerated Mexican Food Manufacturer:  Validating National Expansion Opportunity for a Regional Brand
Conducted a 2-phase due diligence to: (1) validate the national expansion opportunity in grocery, (2) validate the growth opportunity in foodservice, and (3) assess operations risks and opportunities. Gotham interviewed ~70 retail and foodservice buyers and surveyed ~4,000 consumers to establish target's brand positioning and growth opportunity. We also leveraged Nielsen data to build an MSA-level market sizing model to establish a $2B addressable market size. To support national expansion, Gotham established second plant economics and profiled the competitive landscape to identify acquisition candidates. Our operational assessment did not reveal any significant commodity pricing margin risks and, in fact, identified material yeild and labor savings opportunities. These fact-based conclusions gave the client the conviction needed to submit an aggressive bid to win this hotly contested auction.       
Show Details
Distribution Cost Reduction at National Seafood Company: Cleaning Up Distribution as a First Step in Establishing a Growth-supporting Distribution Platform
Conducted a diagnostic to reduce distribution costs as a part of an effort to integrate the distribution systems of two companies by identifying and sizing cost levers with savings benefits (quick hits, process changes, and cultural changes). Targeted cost savings of $1.5 to 2MM on a base of $7MM, of which $1MM are estimated to be achieved by quick hits alone.
Show Details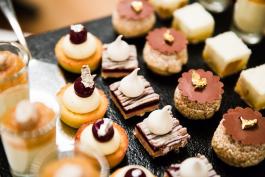 Customer & Market Due Diligence Of Premium Dessert Supplier: Establishing Consumption and Shopping Behavior Post-COVID
Conducted 3-week early Phase I customer & market due diligence to: (1) establish the U.S./Canada retail premium dessert market size/consumer trends; (2) establish the U.S./Canada retail in-store bakery (ISB) dynamics; and (3) assess the U.S./Canada foodservice premium dessert market size/dynamics – all with the look to the COVID impact. To this end, Gotham: conducted a consumer panel survey; interviewed retail bakery managers, bakery buyers/category managers, and foodservice dessert buyers; analyzed NielsenIQ data at the product and retailer level; established the business outlook of key retail and foodservice customers; and established the competitive landscape for key dessert suppliers. Our fact-based market and competitive dynamics assessment allowed our client' deal team to reliably inform its investment committee on the opportunity. 
Show Details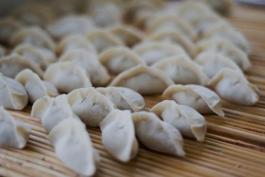 Operations Improvement At Ethnic Foodservice Products Manufacturer: Rapidly Capturing Manufacturing And Logistics Cost Reduction Opportunities
Captured $1.2MM in operations run-rate savings in 12 weeks at an ethnic foodservice and retail private label products manufacturer by implementing shop floor management best practices. Gotham worked on the shop floor to: observe operations; identify potential improvement opportunities; provide immediate guidance to client personnel; and troubleshoot and pilot solutions. We improved line through from ~225 cases/shift to ~375 cases/shift, reduced fill weight by 3-7% to minimize overfill, reduce floor scrap by 50%; and eliminated expired rework scrap. To ensure sustainability and further improvements, we: trained client personnel, put in place process changes, tools, KPIs and reporting system; and identified/planned next set of improvement opportunities. Gotham also launched logistics savings capture by developing direct ship pilot and facilitating conversation between company sales teams and foodservice distributors.
Show Details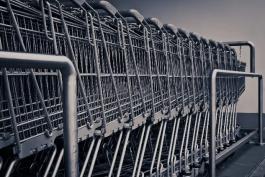 Customer & Market Due Diligence of Retail Damage Prevention Product Manufacturer: Establishing Growth Outlook and Competitive Positioning
Conducted a 3-week customer & market due diligence to: (1) establish growth outlook of the target's market and products; (2) establish target's competitive positioning; and (3) validate target's pipeline and growth projections. The effort included: 90+ interviews with customers and influencers; extensive market research to establish retail channel trends, strategy, retailer location dynamics, and risk; profile of major competitors' product portfolio and positioning; and bottom-up market sizing model by product segment, spend type, and channel. Gotham's comprehensive, fact-based assessment indicated that despite the increasingly challenging brick and mortar retail environment, the asset damage prevention product market continues to be robust. Furthermore, the target has strong positions by product and channel, enhanced by strong customer relationships and long-term contracts. As a result, our client felt confident to move forward and closed the transaction successfully.
Show Details
Want to learn more about how Gotham can help you with value creation?