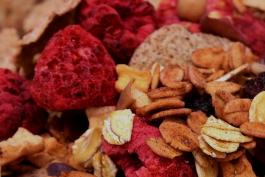 Customer & Market And Operational Due Diligence Of Leading Processor Of Freeze-Dried Fruits: Rapid Assessment Of Technology, Competitive, Customer Concentration, And Operational Risks
Provided clarity on risks (technology, competitive, customer concentration, and operational), and growth opportunities ahead of bid. Through interviews with 30+ competitors (domestic and import), distributors, equipment suppliers, academic experts, and customers, and extensive secondary research, Gotham established: the applications and advantages/disadvantages of freeze-drying technology; the target's positioning vs. domestic and international freeze-drying processors in South America, China and Europe; and the stability/growth of its top customers. Gotham's analysis revealed while the market was growing and the target was well-positioned and poised for growth, it could potentially face increased competitive intensity and margin pressure. Our client accounted for all these risks and tempered growth projections in its model.
Show Details
Operational Due Diligence of Leading Cookie Franchiser: Assessing Operations-related Acquisition Risks
Conducted 1-week operational due diligence of ingredient manufacturing operations for a quick-service franchise company, targeting labor practices, safety and environmental compliance, and inventory practices. Reviewed of labor policies, including work rules, attendance policies, and basic compliance with overtime, lunch, and break rules. Determined that the facility had solid risk management operations, and recommended minor improvements in quality assurance and material handling. The PE firm purchased the company and followed through on recommendations from operational due diligence.
Show Details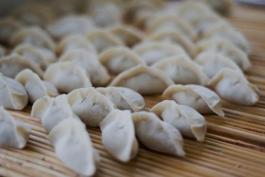 Operations Improvement At Ethnic Foodservice Products Manufacturer: Rapidly Capturing Manufacturing And Logistics Cost Reduction Opportunities
Captured $1.2MM in operations run-rate savings in 12 weeks at an ethnic foodservice and retail private label products manufacturer by implementing shop floor management best practices. Gotham worked on the shop floor to: observe operations; identify potential improvement opportunities; provide immediate guidance to client personnel; and troubleshoot and pilot solutions. We improved line through from ~225 cases/shift to ~375 cases/shift, reduced fill weight by 3-7% to minimize overfill, reduce floor scrap by 50%; and eliminated expired rework scrap. To ensure sustainability and further improvements, we: trained client personnel, put in place process changes, tools, KPIs and reporting system; and identified/planned next set of improvement opportunities. Gotham also launched logistics savings capture by developing direct ship pilot and facilitating conversation between company sales teams and foodservice distributors.
Show Details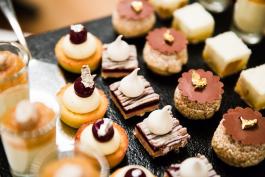 Customer & Market Due Diligence Of Premium Dessert Supplier: Establishing Consumption and Shopping Behavior Post-COVID
Conducted 3-week early Phase I customer & market due diligence to: (1) establish the U.S./Canada retail premium dessert market size/consumer trends; (2) establish the U.S./Canada retail in-store bakery (ISB) dynamics; and (3) assess the U.S./Canada foodservice premium dessert market size/dynamics – all with the look to the COVID impact. To this end, Gotham: conducted a consumer panel survey; interviewed retail bakery managers, bakery buyers/category managers, and foodservice dessert buyers; analyzed NielsenIQ data at the product and retailer level; established the business outlook of key retail and foodservice customers; and established the competitive landscape for key dessert suppliers. Our fact-based market and competitive dynamics assessment allowed our client' deal team to reliably inform its investment committee on the opportunity. 
Show Details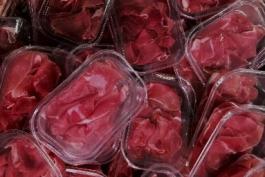 Customer & Market Due Diligence Of Foodservice Distributor/DTC Fulfillment Services Provider: Deciphering Nascent DTC Frozen Foods Fulfillment Market
Conducted 3-week customer & market due diligence to establish:  frozen DTC fulfillment market size and the ability to sustain COVID-19 bump; the target's competitive positioning in the frozen DTC fulfillment market; and the target's reputation/positioning with foodservice distribution customers. Gotham:  mapped universe of 350+ frozen DTC food companies; built bottom-up frozen DTC fulfillment market model; conducted 11 DTC fulfillment customer interviews; established competitive landscape of frozen DTC fulfillment services providers; and conducted 13 interviews and 73 online customer surveys of foodservice distribution customers. Gotham's findings enabled our client to move forward confidently with the potential acquisition.
Show Details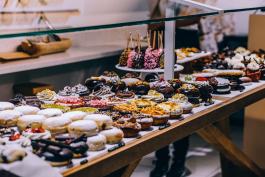 Customer & Market Due Diligence Of In-Store Bakery Supplier: Establishing Consumer Conversion Opportunity By Quantifying Available Whitespace
Conducted a 2-phased due diligence to:(1) determine the penetration levels and conversion opportunity of the target's bakery supply products; (2) establish the retail bakery market dynamics; and (3) establish the target's growth potential. Gotham conducted: a Phase I consumer panel survey of 1,116 consumers to validate ingoing thesis on consumer penetration opportunity; a Phase II survey of 2,233 consumers to establish buying behaviour and test potential concepts for driving consumer conversion. We also interviewed 37 retailer bakery executives/category buyers and surveyed 276 in-story bakery employees to establish their decision-making criteria, plans for the category, and requirements for growth, and modeled a complex market size matrix for 34 occasions and 7 product types to estimate the current penetration of the company's products and establish whitespace and conversion opportunities. These fact-based, actionable insights and reliable numbers gave the client the conviction needed to win this hotly contested auction.
Show Details
Want to learn more about how Gotham can help you with value creation?