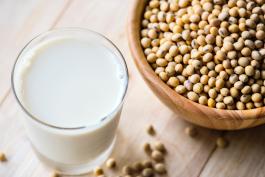 Customer & Market Due Diligence of Leading Brand of Refrigerated Plant-based Proteins: Rapidly Establishing Growth Prospects for Check-in Bid
Conducted 1.5-week customer & market due diligence to establish a rapid, early-stage, quick read on the target's growth prospects in the retail and foodservice channels. Gotham leveraged our significant experience and interviewed grocery category buyers to gather market insights and we leveraged our analytical expertise to decipher market trends and identify and evaluate growth opportunities. Our fact-based view on the market opportunities and the target's brand positioning got the client excited about the growth prospects and gave them the confidence to deliver an aggressive bid.
Show Details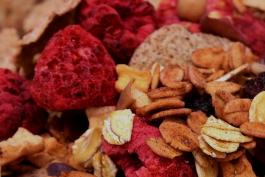 Customer & Market And Operational Due Diligence Of Leading Processor Of Freeze-Dried Fruits: Rapid Assessment Of Technology, Competitive, Customer Concentration, And Operational Risks
Provided clarity on risks (technology, competitive, customer concentration, and operational), and growth opportunities ahead of bid. Through interviews with 30+ competitors (domestic and import), distributors, equipment suppliers, academic experts, and customers, and extensive secondary research, Gotham established: the applications and advantages/disadvantages of freeze-drying technology; the target's positioning vs. domestic and international freeze-drying processors in South America, China and Europe; and the stability/growth of its top customers. Gotham's analysis revealed while the market was growing and the target was well-positioned and poised for growth, it could potentially face increased competitive intensity and margin pressure. Our client accounted for all these risks and tempered growth projections in its model.
Show Details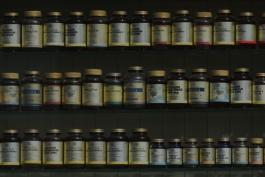 Manufacturing Operatons Diagnostic at Private Label Nutraceutical Company: Avoiding Need for Capital Investment via Throughput Improvement and Cost Reduction
Identified significant manufacturing capacity available through a variety of key throughput levers, including: reduced number and shortened length of changeovers; reduced frequency and duration of downtime; and increased speed in bottleneck equipment. In addition, identified 35% reduction in direct labor cost. Following our implementation plan, company increased EBITDA by $7MM by the end of the fiscal year and the PE firm successfully sold the company.
Show Details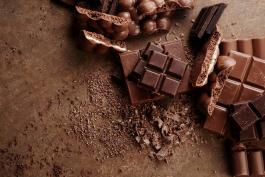 Customer & Market Due Diligence Of Better-For-You Sweet Treats Brand: Establishing Brand Positioning and Category Expansion Opportunity
Conducted a 3-week customer & market due diligence to establish the health and growth profile of the target's current product categories and validate the target's product category expansion opportunities. To this end, Gotham:  analyzed retailer-/SKU-level NielsenIQ data; conducted a survey of over 2,500 consumers; and conducted interviews with key food retailers and distributors. Gotham's in-depth analysis of the low/no-sugar sweet snacks market, the target's brand positioning, and the target's growth opportunities provided our client with the robust, reliable fact base needed to compete aggressively in this hotly-contested auction. 
Show Details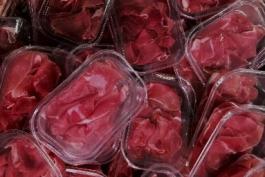 Customer & Market Due Diligence Of Foodservice Distributor/DTC Fulfillment Services Provider: Deciphering Nascent DTC Frozen Foods Fulfillment Market
Conducted 3-week customer & market due diligence to establish:  frozen DTC fulfillment market size and the ability to sustain COVID-19 bump; the target's competitive positioning in the frozen DTC fulfillment market; and the target's reputation/positioning with foodservice distribution customers. Gotham:  mapped universe of 350+ frozen DTC food companies; built bottom-up frozen DTC fulfillment market model; conducted 11 DTC fulfillment customer interviews; established competitive landscape of frozen DTC fulfillment services providers; and conducted 13 interviews and 73 online customer surveys of foodservice distribution customers. Gotham's findings enabled our client to move forward confidently with the potential acquisition.
Show Details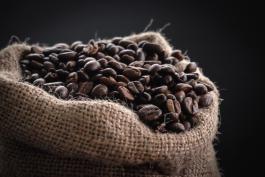 Operational Due Diligence of Regional Family-owned Coffee Roaster and Distributor:  Identifying Consolidation Opportunities and Creating Roadmap for Professionalizing Operations to Support Future Growth
Conducted a 3-week operational due diligence to establish a robust fact base of cost and operational performance in a data-poor situation, identify consolidation opportunities, and provide a fact-based, actionable plan for post-acquisition value creation, including:  delivery and service route optimization to eliminate 30-40% of current routes; brewing equipment CapEx reduction through better deployment of used equipment; warehouse consolidation; sourcing efficiencies; SKU complexity management and inventory reduction; and professionalization of roasting and supply chain operations. Gotham's findings enabled the client to close the transaction with confidence; the company started capturing identified opportunities within a few weeks of the deal closure. 
Show Details
Want to learn more about how Gotham can help you with value creation?