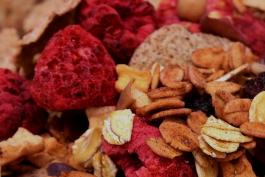 Customer & Market And Operational Due Diligence Of Leading Processor Of Freeze-Dried Fruits: Rapid Assessment Of Technology, Competitive, Customer Concentration, And Operational Risks
Provided clarity on risks (technology, competitive, customer concentration, and operational), and growth opportunities ahead of bid. Through interviews with 30+ competitors (domestic and import), distributors, equipment suppliers, academic experts, and customers, and extensive secondary research, Gotham established: the applications and advantages/disadvantages of freeze-drying technology; the target's positioning vs. domestic and international freeze-drying processors in South America, China and Europe; and the stability/growth of its top customers. Gotham's analysis revealed while the market was growing and the target was well-positioned and poised for growth, it could potentially face increased competitive intensity and margin pressure. Our client accounted for all these risks and tempered growth projections in its model.
Show Details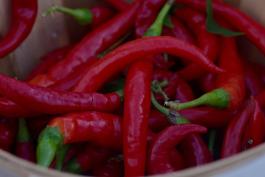 Performance Tracking Tools at Leading Frozen Mexican Food Manufacturer: Helping New Management Make Fact-based Decisions
Constructed methodology and models to view profitability by customer, product, and channel. Results led new management to refocus product development/growth strategy on profitable products. Management succeeded in doubling revenue of profitable products and private equity owners sold firm to a strategic buyer in 3 years for a 26% compound annual return on investment.
Show Details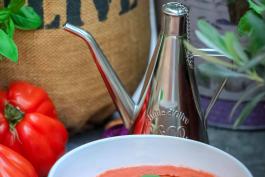 Operational Due Diligence of Premium Fresh and Frozen Food Manufacturer:  Rapidly Pinning Down Capacity/CAPEX Situation in Support of 2nd Round Bid 
Built a robust plant and equipment profile and comprehensive capacity model to provide client with understanding of true capacity picture in support of valuation assumptions for target in competitive bid process.  Determined target could achieve ~3X stated capacity through minimal CAPEX; established 10% in quick-win cost savings available in labor, material, and overhead; and provided client with preliminary growth strategy utilizing co-packers, including targeted list of 9 potential co-packers interested in potential strategic alliance.  Client moved forward with a more competitive bid based on Gotham's capacity assessment.
Show Details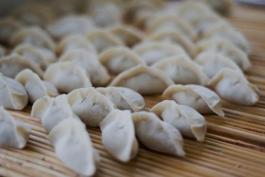 Operations Improvement At Ethnic Foodservice Products Manufacturer: Rapidly Capturing Manufacturing And Logistics Cost Reduction Opportunities
Captured $1.2MM in operations run-rate savings in 12 weeks at an ethnic foodservice and retail private label products manufacturer by implementing shop floor management best practices. Gotham worked on the shop floor to: observe operations; identify potential improvement opportunities; provide immediate guidance to client personnel; and troubleshoot and pilot solutions. We improved line through from ~225 cases/shift to ~375 cases/shift, reduced fill weight by 3-7% to minimize overfill, reduce floor scrap by 50%; and eliminated expired rework scrap. To ensure sustainability and further improvements, we: trained client personnel, put in place process changes, tools, KPIs and reporting system; and identified/planned next set of improvement opportunities. Gotham also launched logistics savings capture by developing direct ship pilot and facilitating conversation between company sales teams and foodservice distributors.
Show Details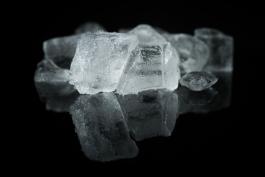 Operational Due Diligence of Leading Dry Ice Manufacturer:  Rapidly Pinning Down Capacity/CapEx, Manufacturing Cost, and Distribution Situation and Opportunities
Conducted 2-week operational due diligence to pin down capacity and CapEx situation, and to identify margin improvement opportunities in manufacturing, distribution, and branch operations ahead of a competitive auction bid. Created plant-specific profiles of 150+ pieces of production equipment and determined target had ample capacity for growth with minimal replacement CapEx risk. Analyzed and reconciled financial data from the target's ~100 P&Ls and reallocated costs to establish true operational costs and production and distribution cost benchmarks across plants, branches, and routes and identified up to $6MM in margin improvement opportunities through disciplined distribution and pricing practices. Gotham's due diligence enabled our client to move forward with a competitive bid. 
Show Details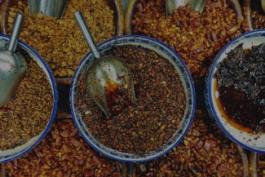 Operational Due Diligence of Family-owned Branded Ethnic Foods Manufacturer: Assessing Operational Scalability to Support Targeted Growth
Built operational performance fact base and cost model for due diligence of an entrepreneurial company. Effort included: first-hand observation of operations, management interviews, data collection and synthesis, equipment condition and capex requirement assessment, food safety review, and interviews with potential co-packers. Established that:  the existing plant can meet the buyer's target of growing the business 2-3X current volume; identified 5-6 viable and interested co-packers; identified opportunities to reduce cost per case by 16-17.5%; and provided a road map for improving operations. The PE firm is in process of closing the deal.
Show Details
Want to learn more about how Gotham can help you with value creation?