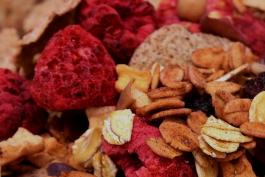 Customer & Market And Operational Due Diligence Of Leading Processor Of Freeze-Dried Fruits: Rapid Assessment Of Technology, Competitive, Customer Concentration, And Operational Risks
Provided clarity on risks (technology, competitive, customer concentration, and operational), and growth opportunities ahead of bid. Through interviews with 30+ competitors (domestic and import), distributors, equipment suppliers, academic experts, and customers, and extensive secondary research, Gotham established: the applications and advantages/disadvantages of freeze-drying technology; the target's positioning vs. domestic and international freeze-drying processors in South America, China and Europe; and the stability/growth of its top customers. Gotham's analysis revealed while the market was growing and the target was well-positioned and poised for growth, it could potentially face increased competitive intensity and margin pressure. Our client accounted for all these risks and tempered growth projections in its model.
Show Details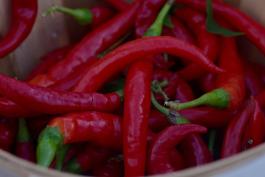 Performance Tracking Tools at Leading Frozen Mexican Food Manufacturer: Helping New Management Make Fact-based Decisions
Constructed methodology and models to view profitability by customer, product, and channel. Results led new management to refocus product development/growth strategy on profitable products. Management succeeded in doubling revenue of profitable products and private equity owners sold firm to a strategic buyer in 3 years for a 26% compound annual return on investment.
Show Details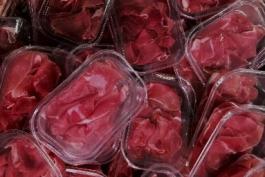 Customer & Market Due Diligence Of Foodservice Distributor/DTC Fulfillment Services Provider: Deciphering Nascent DTC Frozen Foods Fulfillment Market
Conducted 3-week customer & market due diligence to establish: frozen DTC fulfillment market size and growth outlook; the target's competitive positioning in the frozen DTC fulfillment market; and the target's reputation/positioning with foodservice distribution customers. Gotham:  mapped universe of 350+ frozen DTC food companies; built bottom-up frozen DTC fulfillment market model; conducted 11 DTC fulfillment customer interviews; established competitive landscape of frozen DTC fulfillment services providers; and conducted 13 interviews and 73 online customer surveys of foodservice distribution customers. Gotham's findings enabled our client to move forward confidently with the potential acquisition.
Show Details
Distribution Cost Reduction at National Seafood Company: Cleaning Up Distribution as a First Step in Establishing a Growth-supporting Distribution Platform
Conducted a diagnostic to reduce distribution costs as a part of an effort to integrate the distribution systems of two companies by identifying and sizing cost levers with savings benefits (quick hits, process changes, and cultural changes). Targeted cost savings of $1.5 to 2MM on a base of $7MM, of which $1MM are estimated to be achieved by quick hits alone.
Show Details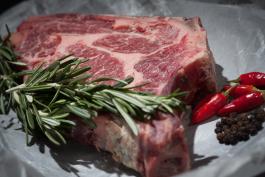 Manufacturing Operations Improvements at Foodservice Meat Products Manufacturer: Creating Product/Process Specs and Implementing Performance Tracking System to Enhance Throughput and Operations Consistency
Captured over $10 million in waste and throughput opportunities (15% reduction in total operating and materials costs) by identifying root causes, developing new operating procedures, and establishing KPIs.
Show Details
Want to learn more about how Gotham can help you with value creation?