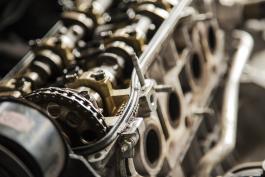 Quality Management Program to Ensure High Returns from Quality Assurance Spending at Leading Manufacturer of Industrial and Commercial Machines
Created a new quality management program to raise the overally effectiveness of quality spending, with key elements including: alignment of quality KPIs with customer needs and optimal process decision points; proactive management of quality assurance up and down the supply chain; accurate information on the true costs of quality functions to facilitate decision making. The program comprised vendor certification, product quality standards, preventative maintenance, inspection and testing processes, timely problem reporting and resolution, warranty processing, and quality performance and tracking. Six- month checkup of client-led program implementation found significant reduction in the cost of quality.
Show Details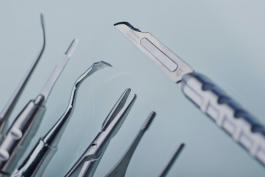 Rapid Backlog Reduction and Sustainable Delivery System at Precision Medical Device Component Manufacturer
Rapidly reduced backlog and created a robust delivery system. Backlog reduction effort included rolling out prioritized schedule, developing and implementing debottlenecking strategies, creating a cross-functional team resolving issues that were stopping scheduled jobs. Robust delivery system initiatives included: 1) turning on the planning and scheduling functionality of the ERP/cleaning up system data and parameters, developing SOPs for data entry, training the workforce on the SOP; 2) improving the accuracy of time estimates by revamping engineering process; and 3) reducing quality defects by 20%. Within 3 months, on-time performance improved from 59% to 93% while lead time shrunk from 13-16 weeks to 10 weeks, with backlog reduced in half.
Show Details
Assessing Operations-related Acquisition Risks at Leading Cookie Franchiser
Conducted 1-week operational due diligence of ingredient manufacturing operations for a quick-service franchise company, targeting labor practices, safety and environmental compliance, and inventory practices. Reviewed of labor policies, including work rules, attendance policies, and basic compliance with overtime, lunch, and break rules. Determined that the facility had solid risk management operations, and recommended minor improvements in quality assurance and material handling. The PE firm purchased the company and followed through on recommendations from operational due diligence.
Show Details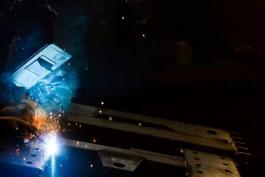 Harvesting Opportunity from Performance, Capability, and Cost Structure Enhancement at South American Industrial Goods Manufacturer
Identified specific actionable opportunities (cost, service, and quality) to capitalize on post-merger opportunities. Created plan to capture significant near term and longer term performance, capability, and cost structure enhancements. Management-led execution targeted to result in $2MM in cost, service, and quality savings (on a cost base of $5.5MM).
Show Details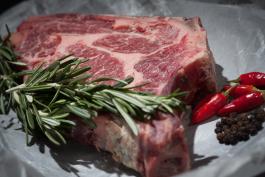 Creating Product/Process Specs and Implementing Performance Tracking System to Enhance Throughput and Operations Consistency at Foodservice Meat Products Manufacturer
Captured over $10 million in waste and throughput opportunities (15% reduction in total operating and materials costs) by identifying root causes, developing new operating procedures, and establishing KPIs.
Show Details
Want to learn more about how Gotham can help you with value creation?