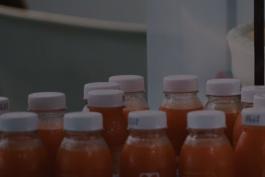 Network-wide Operating System to Turn Around Performance at Foodservice/Co-pack Juice Company
Turned around plant performance by implementing basic plant operating system (downtime, waste, and scheduling). $600K in run rate cost savings captured by the end of the 6-week engagement, with tools and processes in place to capture the rest. Building on the initial success, rolled out the network-wide standard operating procedures to the other 2 plants during an 8-week Phase II effort with additional savings of $2-2.5MM expected. Company generating record EBITDA (60+% improvement in EBITDA) and the PE firm decided to market the company for an exit.
Show Details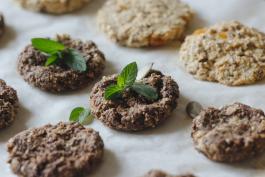 Implementing Measurement/Tracking/Reporting To Build Cost Discipline And Capture Material And Labor Cost Savings at Specialty Baked Goods Company
Identified $1.1-1.6MM in cost reduction opportunities in materials, labor, and freight. Launched a fact-based cost-reduction program including ingredient measurement and feedback system, a system for fixed labor standards based on rated line speeds, goal boards to manage productivity targets/performance, and a performance measurement and reporting system.
Show Details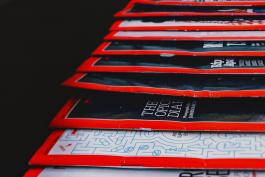 Rolling Out Waste Reductions and Productivity Best Practices at Specialty Printing Company
Identified $6-$12MM in purchasing, scheduling, and manufacturing savings opportunities (over 15% of total cost). Implemented client improvement team processes, developed standard operating procedures (SOPs), and implemented shop floor tracking and measurement systems.
Show Details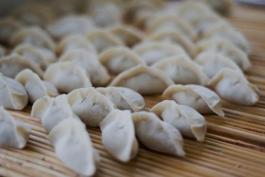 Rapidly Capturing Manufacturing And Logistics Cost Reduction Opportunities At Ethnic Foodservice Products Manufacturer
Captured $1.2MM in operations run-rate savings in 12 weeks at an ethnic foodservice and retail private label products manufacturer by implementing shop floor management best practices. Gotham worked on the shop floor to: observe operations; identify potential improvement opportunities; provide immediate guidance to client personnel; and troubleshoot and pilot solutions. We improved line through from ~225 cases/shift to ~375 cases/shift, reduced fill weight by 3-7% to minimize overfill, reduce floor scrap by 50%; and eliminated expired rework scrap. To ensure sustainability and further improvements, we: trained client personnel, put in place process changes, tools, KPIs and reporting system; and identified/planned next set of improvement opportunities. Gotham also launched logistics savings capture by developing direct ship pilot and facilitating conversation between company sales teams and foodservice distributors.
Show Details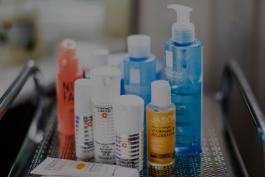 Establishing Cost-focused Operational Processes to Enable Rapid Cost Savings Capture at Premium Personal Care Products Company
Identified $9-12.5MM in cost reduction opportunities, which required addressing CosmeticCo's critical gaps in operational basics, which had become exacerbated by fast growth, and its limited understanding of/focus on actual costs. Within 4 months, over $7MM in cost reduction opportunites confirmed or detailed, with $2.5MM already captured on run-rate basis. CosmeticCo continues to implement detailed-out changes to complete capture of near-term savings and then pursue longer-term opportunities.
Show Details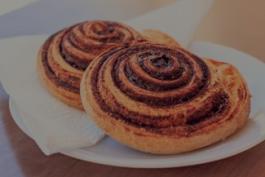 Capturing Manufacturing and Logistics Cost Savings Opportunities While Maintaining High Customer Service Levels at Premium Baked Goods Manufacturer
Lowered nationwide logistics/transportation costs via reductions in emergency shipments and outsourcing/consolidating of the carrier fleet and warehouses to a single, third-party logistics provider (3PL). Set lowest-cost freight allocation system targets, defined proposal criteria, and created RFQ. Actual savings exceeded projections by 15% in the first year ($6.9MM EBITDA impact), with maintenance of 99+% fill rate.
Show Details
Want to learn more about how Gotham can help you with value creation?