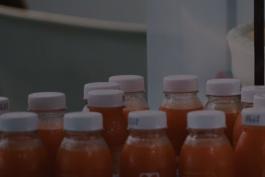 Network-wide Operating System to Turn Around Performance at Foodservice/Co-pack Juice Company
Turned around plant performance by implementing basic plant operating system (downtime, waste, and scheduling). $600K in run rate cost savings captured by the end of the 6-week engagement, with tools and processes in place to capture the rest. Building on the initial success, rolled out the network-wide standard operating procedures to the other 2 plants during an 8-week Phase II effort with additional savings of $2-2.5MM expected. Company generating record EBITDA (60+% improvement in EBITDA) and the PE firm decided to market the company for an exit.
Show Details
Enhancing Forecasting, Planning, and Product Lifecycle Management in Post-merger Environment at Leading Sporting Safety Equipment Company
Assisted 4 client teams and trained client personnel during a post-merger replenishment system enhancement and inventory reduction effort. Developed a centralized inventory and planning model by merging information from 2 separate operating entities. Achieved $8+MM reduction in inventory in 9 months.
Show Details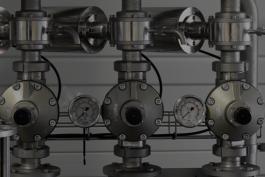 New Planning/Delivery Capabilities to Turnaround Customer Service/Delivery Performance at Leading Industrial Hardgoods Manufacturer
Led diagnostic-based effort culminating in enhanced planning and delivery capabilities: short-term tactical prioritization to overcome to overcome significant backlog; new planning system parameters; customer-oriented delivery strategy, including fast-ship program; shop-floor prioritization mechanisms (fixed schedule); measurement/tracking and reporting scheme for planning and production; ultimate migration to integrated MRP system. Fast- ship SKU program reduced order-to-delivery cycle from 2+ weeks to 1 day; $10MM backlog reduced to $2.5MM (including future orders) within 3 months.
Show Details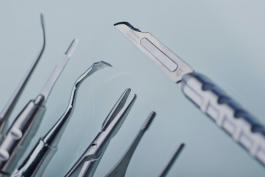 Rapid Backlog Reduction and Sustainable Delivery System at Precision Medical Device Component Manufacturer
Rapidly reduced backlog and created a robust delivery system. Backlog reduction effort included rolling out prioritized schedule, developing and implementing debottlenecking strategies, creating a cross-functional team resolving issues that were stopping scheduled jobs. Robust delivery system initiatives included: 1) turning on the planning and scheduling functionality of the ERP/cleaning up system data and parameters, developing SOPs for data entry, training the workforce on the SOP; 2) improving the accuracy of time estimates by revamping engineering process; and 3) reducing quality defects by 20%. Within 3 months, on-time performance improved from 59% to 93% while lead time shrunk from 13-16 weeks to 10 weeks, with backlog reduced in half.
Show Details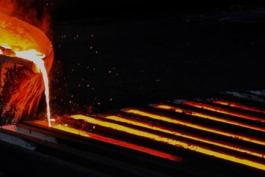 Properly Valuing Diverse Manufacturing Operations at Fabricated Metal Products Holding Company
Analyzed operations and cost structure of 5 independent companies engaged in forging, casting, and stamping operations. Deciphered cost structure, reviewed manufacturing operations, and analyzed material spend. Identified $7-15MM of labor, overhead, and material cost reduction opportunities in the largest of the companies, which was engaged in steel casting. Identified another $6-9MM in scheduling, labor, efficiency, and consolidation opportunities for the remaining companies. After delayed acquisition, now helping to capture opportunities.
Show Details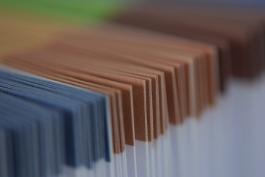 Operational Basics, Waste Reduction, and Productivity Improvements to Turn Around Declining Performance at Stationary Products Manufacturer
Identified $2+MM in opportunity from focusing on operational basics, e.g., measurement & reporting, material and labor procedures, and production scheduling. Implemented a paper waste measurement system to identify major sources of loss and then addressed root cause issues (e.g., setup waste, end-of-roll waste, material handling waste, and in-process waste). Within 6 months, material waste more than halved (from the original 40%+ levels) and labor productivity went up 15%.
Show Details
Want to learn more about how Gotham can help you with value creation?