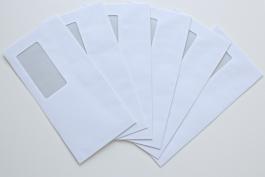 Establishing "One Company" Organization and Operations to Realize Cost Synergies at Direct Marketing Services Company
Conducted a 5-week operations diagnostic of a recently acquired portfolio company to identify cost reduction opportunities and establish organizational and operations end-visions. Gotham undertook an extensive analytic effort to reconcile and align data from 3 separate, independently operating systems corresponding to each business unit and create in-depth profiles of purchasing spend and labor efficiency. We also identified opportunities to improve salesforce effectiveness, including salesforce restructuring and a new compensation system. Finally, working with management, Gotham developed a "One Company" organizational structure to eliminate disconnect and facilitate savings opportunity capture within and among the 3 business units. Following the diagnostic, management launched efforts to capture these opportunities, which were expected to improve the company's EBITDA margins by 6+ percentage points.
Show Details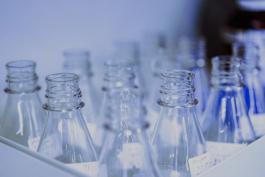 Determining Standalone Organization Structure And ERP System For Carved-out Specialty Chemical Manufacturer
Conducted a robust carve-out assessment of current situation and transition requirements to enable organizational and ERP decisions for a specialty chemical manufacturer. Effort included: interviewing corporate HQ, manufacturing facility, and sales personnel; evaluating ERP options and developing ERP recommendations; cataloging and establishing criticality and transition, implementation, and annual costs of business applications and IT infrastructure; and developing target organization structure. Our assessment allowed the client to make fact-based decisions and successfully transition to a standalone company.
Show Details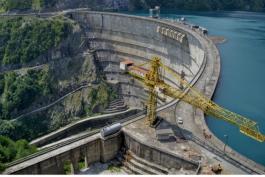 Improving Profitability and Revenue Performance at Multi-disciplinary Engineering Services Firm
Conducted a 6-week operations assessment to turn around the company's margin performance and position it for a successful exit in 2-3 years' time. Analyzed historical project and employee utilization performance; developed target staffing leverage model; and created target business development model to improve efficiency of business development effort while driving profitable revenue growth. Our detailed assessment gave our client a solid understanding and roadmap of the levers to achieve the target margin performance (5-7% points growth); client requested Gotham to provide ongoing support through quarterly performance audits.
Show Details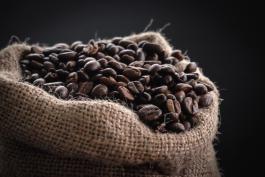 Identifying Consolidation Opportunities and Creating Roadmap for Professionalizing Operations to Support Future Growth at Regional Family-owned Coffee Roaster and Distributor
Conducted a 3-week operational due diligence to establish a robust fact base of cost and operational performance in a data-poor situation, identify consolidation opportunities, and provide a fact-based, actionable plan for post-acquisition value creation, including:  delivery and service route optimization to eliminate 30-40% of current routes; brewing equipment CapEx reduction through better deployment of used equipment; warehouse consolidation; sourcing efficiencies; SKU complexity management and inventory reduction; and professionalization of roasting and supply chain operations. Gotham's findings enabled the client to close the transaction with confidence; the company started capturing identified opportunities within a few weeks of the deal closure. 
Show Details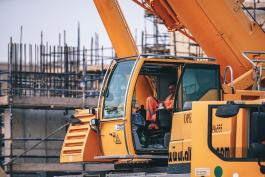 Diagnosing Performance Deficiencies at Data-rich But Information-poor Branch-based Underperforming Business to Identify EBITDA Improvement Opportunities/Plan for Their Capture at Heavy Equipment Rental Company
Identified $6.4MM in quick-win EBITDA improvement opportunity in rental, parts, and services businesses by analyzing the company's revenue drivers, cost structure, and equipment utilization. Working with management, developed a detailed 6-month implementation plan to enable rapid capture of operational improvement opportunities and to establish long-term strategic initiatives to drive top- and bottom-line growth. Management is successfully implementing value creation plan and, within 3 months, has already captured $3MM in EBITDA improvements (vs. same quarter in previous year).
Show Details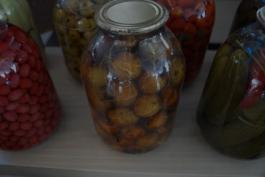 In A Data-poor Situation, Confirming Operational Readiness to Support Targeted National Growth at Family-owned Specialty Foods Company
Conducted detailed observations of manufacturing operations (evaluating equipment, labor, downtime, changeovers, etc.) and developed bottom-up capacity model to quantify production increases and cost savings. Determined that target's facility had sufficient capacity to meet 5-year targeted growth projections; identified cost per case savings 15-20% from labor and overhead reductions; found low risk of future operational surprises (e.g., major equipment cap ex requirements, food safety/quality issues, etc.); and provided PE Client with ingoing operational value capture plan. Client moved forward with acquisition and immediately began implementation of Gotham recommended improvement initiatives.
Show Details
Want to learn more about how Gotham can help you with value creation?