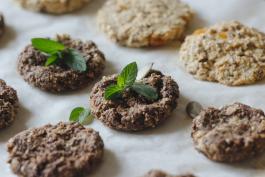 Implementing Measurement/Tracking/Reporting To Build Cost Discipline And Capture Material And Labor Cost Savings at Specialty Baked Goods Company
Identified $1.1-1.6MM in cost reduction opportunities in materials, labor, and freight. Launched a fact-based cost-reduction program including ingredient measurement and feedback system, a system for fixed labor standards based on rated line speeds, goal boards to manage productivity targets/performance, and a performance measurement and reporting system.
Show Details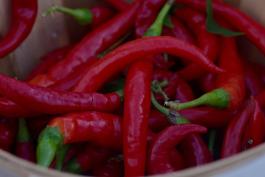 Performance Tracking Tools to Help New Management Make Fact-based Decisions at Leading Frozen Mexican Food Manufacturer
Constructed methodology and models to view profitability by customer, product, and channel. Results led new management to refocus product development/growth strategy on profitable products. Management succeeded in doubling revenue of profitable products and private equity owners sold firm to a strategic buyer in 3 years for a 26% compound annual return on investment.
Show Details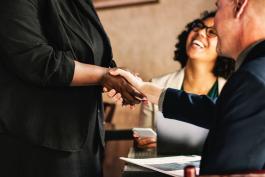 Dissecting Job Profitability and Redesigning Commission Structure to Improve EBITDA Margins at Professional Staffing Company
Conducted a 4-week operations assessment to establish levers to turn around the company's EBITDA margin performance: 1) dissected the company's cost and job performance, by cleaning/reconciling raw data from disjointed staffing and ERP software systems, mapping detailed general ledger costs to jobs, and creating job profitability profiles; 2) redesigned sales and recruiting commission structure for a 25% improvement in EBITDA; and 3) developed robust KPI-based reports required for managing cost and profitability moving forward.
Show Details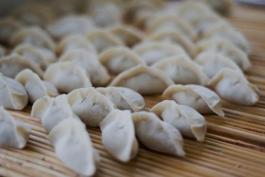 Rapidly Capturing Manufacturing And Logistics Cost Reduction Opportunities At Ethnic Foodservice Products Manufacturer
Captured $1.2MM in operations run-rate savings in 12 weeks at an ethnic foodservice and retail private label products manufacturer by implementing shop floor management best practices. Gotham worked on the shop floor to: observe operations; identify potential improvement opportunities; provide immediate guidance to client personnel; and troubleshoot and pilot solutions. We improved line through from ~225 cases/shift to ~375 cases/shift, reduced fill weight by 3-7% to minimize overfill, reduce floor scrap by 50%; and eliminated expired rework scrap. To ensure sustainability and further improvements, we: trained client personnel, put in place process changes, tools, KPIs and reporting system; and identified/planned next set of improvement opportunities. Gotham also launched logistics savings capture by developing direct ship pilot and facilitating conversation between company sales teams and foodservice distributors.
Show Details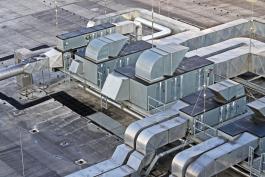 Establishing Operation End-vision for a Fast-growing, Entrepreneurial Climate Control Product Manufacturer
Conducted a 3-week operations diagnostic to establish an end-vision for optimizing the clients's manufacturing, supply chain, and engineering operations. Gotham developed a solid fact base of the client's operations, including demand patterns, inventory, labor efficiency, product complexity, and cost structure. Working with management, Gotham created an end-vision to transform operations and generate both real bottom line benefits – 600bp EBITDA improvement, 20-30% reduction in inventory, and 30% reduction in the plant footprint – and capability enhancements (faster speed to market, improved quality, etc.) that will allow the client to capture market opportunities and drive future growth. The company's board wholeheartedly backed this end-vision and asked Gotham to help accelerate capture of these opportunities.
Show Details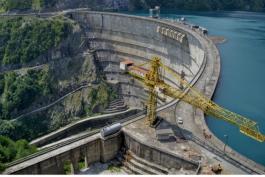 Improving Profitability and Revenue Performance at Multi-disciplinary Engineering Services Firm
Conducted a 6-week operations assessment to turn around the company's margin performance and position it for a successful exit in 2-3 years' time. Analyzed historical project and employee utilization performance; developed target staffing leverage model; and created target business development model to improve efficiency of business development effort while driving profitable revenue growth. Our detailed assessment gave our client a solid understanding and roadmap of the levers to achieve the target margin performance (5-7% points growth); client requested Gotham to provide ongoing support through quarterly performance audits.
Show Details
Want to learn more about how Gotham can help you with value creation?