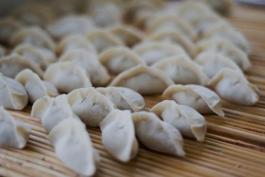 Rapidly Capturing Manufacturing And Logistics Cost Reduction Opportunities At Ethnic Foodservice Products Manufacturer
Captured $1.2MM in operations run-rate savings in 12 weeks at an ethnic foodservice and retail private label products manufacturer by implementing shop floor management best practices. Gotham worked on the shop floor to: observe operations; identify potential improvement opportunities; provide immediate guidance to client personnel; and troubleshoot and pilot solutions. We improved line through from ~225 cases/shift to ~375 cases/shift, reduced fill weight by 3-7% to minimize overfill, reduce floor scrap by 50%; and eliminated expired rework scrap. To ensure sustainability and further improvements, we: trained client personnel, put in place process changes, tools, KPIs and reporting system; and identified/planned next set of improvement opportunities. Gotham also launched logistics savings capture by developing direct ship pilot and facilitating conversation between company sales teams and foodservice distributors.
Show Details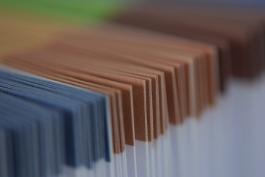 Operational Basics, Waste Reduction, and Productivity Improvements to Turn Around Declining Performance at Stationary Products Manufacturer
Identified $2+MM in opportunity from focusing on operational basics, e.g., measurement & reporting, material and labor procedures, and production scheduling. Implemented a paper waste measurement system to identify major sources of loss and then addressed root cause issues (e.g., setup waste, end-of-roll waste, material handling waste, and in-process waste). Within 6 months, material waste more than halved (from the original 40%+ levels) and labor productivity went up 15%.
Show Details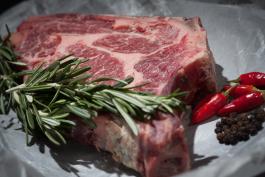 Creating Product/Process Specs and Implementing Performance Tracking System to Enhance Throughput and Operations Consistency at Foodservice Meat Products Manufacturer
Captured over $10 million in waste and throughput opportunities (15% reduction in total operating and materials costs) by identifying root causes, developing new operating procedures, and establishing KPIs.
Show Details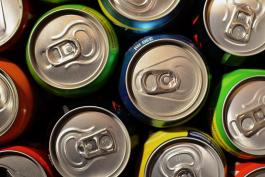 Throughput and Cost Improvements to Become a Competitive Full-line Beverage Co-packer
2 week diagnostic that benchmarked conversion costs for the company and identified 15-20% in cost reduction opportunities. The effort indicated that with improved scheduling processes and more efficient use of labor, the company could save at least $1.5MM in the short-term. Recommendations also included putting in place a system to track true costs and performance to enable longer-term improvements.
Show Details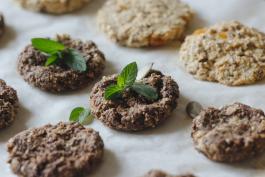 Implementing Measurement/Tracking/Reporting To Build Cost Discipline And Capture Material And Labor Cost Savings at Specialty Baked Goods Company
Identified $1.1-1.6MM in cost reduction opportunities in materials, labor, and freight. Launched a fact-based cost-reduction program including ingredient measurement and feedback system, a system for fixed labor standards based on rated line speeds, goal boards to manage productivity targets/performance, and a performance measurement and reporting system.
Show Details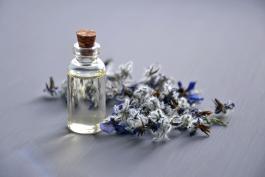 Uncovering Cost and Inventory Savings Opportunities and Assessing Operational Capabilities at Licensed Brands Household Goods Company
Conducted 1-week opportunity assessment for inventory, labor, material, freight, distribution, and overhead costs from both standalone and synergistic perspective. Identified $3-4MM in cost reduction opportunities and $4-5MM in inventory reduction opportunities. Client acquired the company and merged it with a portfolio consumer goods company. Subsequently, assisted in capturing $4-5MM in inventory and $2MM in freight savings at this growing company which became one of the largest suppliers to big box retailers.
Show Details
Want to learn more about how Gotham can help you with value creation?