We bring our unique mix of financial and operational capabilities and our unwavering focus on financial results to ensure that our clients have clarity on the company's cost structure and opportunities and that operations improvement initiatives quickly show up in the company's financial statement. We: rapidly decipher and break down the company's cost structure leveraging financial and operational data as well as site visits and management discussions; identify key operational levers and their impact on cost; and quantify cost reduction opportunities associated with operations improvement initiatives. We ensure that any cost reductions are sustainable and our clients benefit from them not only during their ownership but also at exit in increased valuation.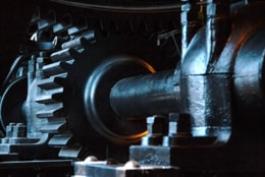 Determining the Right Fixed Cost Structure and Capturing Overhead and G&A Opportunities at Global Industrial Goods Manufacturer
Worked with senior business unit management to develop and implement manufacturing overhead and G&A savings recommendations across NA network. Established a zero-based organizational structure and cross-business unit management efficiency metrics for assessment purposes. First-year run-rate savings were $8.1MM, an additional $2.1MM of savings were targeted.
Show Details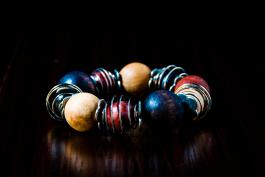 Freight Cost Opportunity Diagnostic and Savings Capture at at Leading Fashion Accessory Importer
Analyzed air freight cost from Asia to identify $3-5MM (32-49%) in cost reduction opportunities from: (1) tighter management of air shipments (including invoice auditing, formal RFP process to find a new freight forwarder, and reduced rush shipments of products and components); and (2) selective migration to container shipments. Helped client capture the opportunities, including auditing past freight bills to discover 13% chargeable weight discrepancy and executing the RFP process to find a new freight forwarder, resulting in a 31% reduction in freight cost. As per our recommendation, Client hired a VP of supply chain to spearhead capture of further savings via continued development of robust processes and migration of increasing amount of freight to sea. A year after Gotham left, FashionCo had dramatically lowered its inbound freight costs and migrated a significant portion of shipments to containers.
Show Details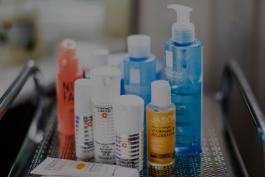 Establishing Cost-focused Operational Processes to Enable Rapid Cost Savings Capture at Premium Personal Care Products Company
Identified $9-12.5MM in cost reduction opportunities, which required addressing CosmeticCo's critical gaps in operational basics, which had become exacerbated by fast growth, and its limited understanding of/focus on actual costs. Within 4 months, over $7MM in cost reduction opportunites confirmed or detailed, with $2.5MM already captured on run-rate basis. CosmeticCo continues to implement detailed-out changes to complete capture of near-term savings and then pursue longer-term opportunities.
Show Details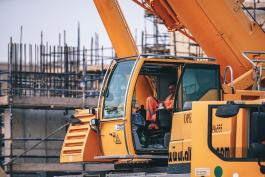 Diagnosing Performance Deficiencies at Data-rich But Information-poor Branch-based Underperforming Business to Identify EBITDA Improvement Opportunities/Plan for Their Capture at Heavy Equipment Rental Company
Identified $6.4MM in quick-win EBITDA improvement opportunity in rental, parts, and services businesses by analyzing the company's revenue drivers, cost structure, and equipment utilization. Working with management, developed a detailed 6-month implementation plan to enable rapid capture of operational improvement opportunities and to establish long-term strategic initiatives to drive top- and bottom-line growth. Management is successfully implementing value creation plan and, within 3 months, has already captured $3MM in EBITDA improvements (vs. same quarter in previous year).
Show Details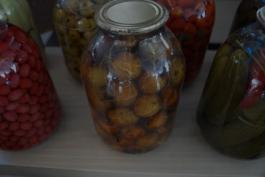 In A Data-poor Situation, Confirming Operational Readiness to Support Targeted National Growth at Family-owned Specialty Foods Company
Conducted detailed observations of manufacturing operations (evaluating equipment, labor, downtime, changeovers, etc.) and developed bottom-up capacity model to quantify production increases and cost savings. Determined that target's facility had sufficient capacity to meet 5-year targeted growth projections; identified cost per case savings 15-20% from labor and overhead reductions; found low risk of future operational surprises (e.g., major equipment cap ex requirements, food safety/quality issues, etc.); and provided PE Client with ingoing operational value capture plan. Client moved forward with acquisition and immediately began implementation of Gotham recommended improvement initiatives.
Show Details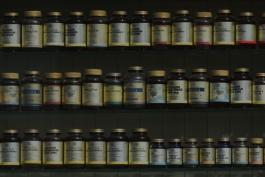 Avoiding Need for Capital Investment via Throughput Improvement and Cost Reduction at Private Label Nutraceutical Company
Identified significant manufacturing capacity available through a variety of key throughput levers, including: reduced number and shortened length of changeovers; reduced frequency and duration of downtime; and increased speed in bottleneck equipment. In addition, identified 35% reduction in direct labor cost. Following our implementation plan, company increased EBITDA by $7MM by the end of the fiscal year and the PE firm successfully sold the company.
Show Details
Want to learn more about how Gotham can help you with value creation?