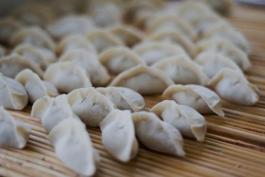 Rapidly Capturing Manufacturing And Logistics Cost Reduction Opportunities At Ethnic Foodservice Products Manufacturer
Captured $1.2MM in operations run-rate savings in 12 weeks at an ethnic foodservice and retail private label products manufacturer by implementing shop floor management best practices. Gotham worked on the shop floor to: observe operations; identify potential improvement opportunities; provide immediate guidance to client personnel; and troubleshoot and pilot solutions. We improved line through from ~225 cases/shift to ~375 cases/shift, reduced fill weight by 3-7% to minimize overfill, reduce floor scrap by 50%; and eliminated expired rework scrap. To ensure sustainability and further improvements, we: trained client personnel, put in place process changes, tools, KPIs and reporting system; and identified/planned next set of improvement opportunities. Gotham also launched logistics savings capture by developing direct ship pilot and facilitating conversation between company sales teams and foodservice distributors.
Show Details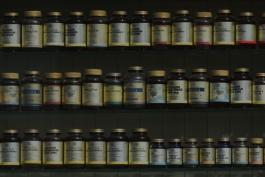 Avoiding Need for Capital Investment via Throughput Improvement and Cost Reduction at Private Label Nutraceutical Company
Identified significant manufacturing capacity available through a variety of key throughput levers, including: reduced number and shortened length of changeovers; reduced frequency and duration of downtime; and increased speed in bottleneck equipment. In addition, identified 35% reduction in direct labor cost. Following our implementation plan, company increased EBITDA by $7MM by the end of the fiscal year and the PE firm successfully sold the company.
Show Details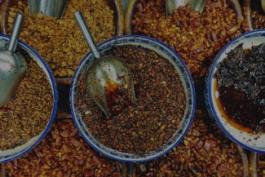 Assessing Operational Scalability to Support Targeted Growth at Family-owned Branded Ethnic Foods Manufacturer
Built operational performance fact base and cost model for due diligence of an entrepreneurial company. Effort included: first-hand observation of operations, management interviews, data collection and synthesis, equipment condition and capex requirement assessment, food safety review, and interviews with potential co-packers. Established that:  the existing plant can meet the buyer's target of growing the business 2-3X current volume; identified 5-6 viable and interested co-packers; identified opportunities to reduce cost per case by 16-17.5%; and provided a road map for improving operations. The PE firm is in process of closing the deal.
Show Details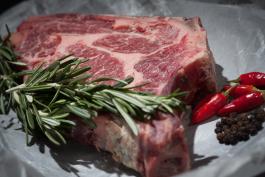 Creating Product/Process Specs and Implementing Performance Tracking System to Enhance Throughput and Operations Consistency at Foodservice Meat Products Manufacturer
Captured over $10 million in waste and throughput opportunities (15% reduction in total operating and materials costs) by identifying root causes, developing new operating procedures, and establishing KPIs.
Show Details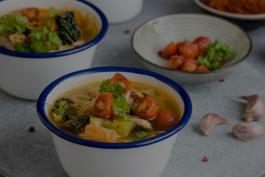 Improving UK Supply Chain Performance for Multi-National Soup Company
Worked hand in hand with UK manufacturing division managers to reduce and manage complexity, leverage purchasing scale, and simplify products, with a near-term target of capturing $5MM in aggregate savings in the first year while ensuring core operational processes were strengthened so that in year 2, the division could capture additional value from broader optimization of the supply chain. After 1 year, $4MM+ had been saved with another $2-3MM in savings expected over the next 6 months, and customer service had improved. Our team was then asked to review the entire European supply chain.
Show Details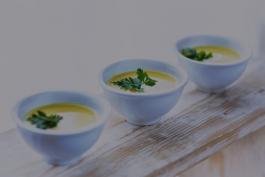 Establishing Current and Potential Operations Value of Startup Fresh Soup Company Acquisition for National Fresh Foods Company
Performed operational due diligence for the acquisition of a fresh soup manufacturer that led to no-go decision as original cost savings estimate proved overly optimistic and investment requirement estimates proved too low. Identified stand-alone cost savings, constructed a catastrophe and failure scenario analysis, created a capital expenditure timeline in light of growth requirements and need to adapt process to manufacture U.S. style soups, and established forward COGS by identifying cutoffs for purchasing scale cost reductions and modeling labor requirements against growth targets. Assessed potential synergies, including soup revenue growth through shelf proximity and co-marketing with produce products, reduced soup logistics costs through use of existing produce cold-chain, lower soup raw materials cost through use of current suppliers and scale, and elimination of redundant overhead and SG&A expense through organizational consolidation.
Show Details
Want to learn more about how Gotham can help you with value creation?