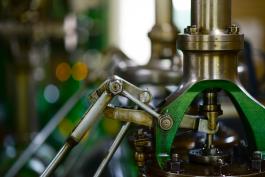 Consolidating 2 North American Manufacturing Facilities at Global Industrial Products Manufacturer
Created business case and closure plan for consolidation of 2 facilities (located within 6 hours drive) as part of worldwide sourcing strategy. Total COGS, overhead and SG&A cost-savings from the consolidation are estimated at $6MM, while one-time costs are estimated at $8MM. In addition, over 50% of key personnel decided to stay on and move to the other facility.
Show Details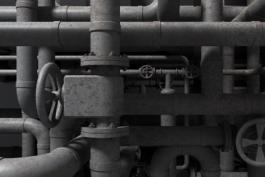 Assessing Product Design and Network Simplification Opportunities at Global Environmental Machinery Manufacturer
Analyzed product portfolio and design platforms, manufacturing and engineering facilities, and cost structure to establish cost reduction opportunities at a machinery manufacturer with operations distributed over 13 facilities in 8 countries. Due diligence identified $23-39MM (12-21% of total COGS) in cost savings from standardizing/modularizing product line and executing a low-cost manufacturing strategy, simplifying/consolidating the manufacturing and engineering network, and reducing material, labor, and freight costs.
Show Details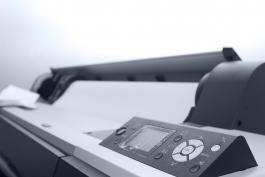 Determining Plant Closures and New Asset Placement at Large Consumer Goods Packaging Manufacturer
Formulated plant closure strategy and determined placement for the new printing assets by analyzing capacity, loading, customer logistics, and risks for each affected plant. Developed cost saving and one time cost scenarios. Developed business cases for two plant closures identifying $6.3MM in annual savings. Both closures were announced within weeks of the board's decision after the business cases were presented.
Show Details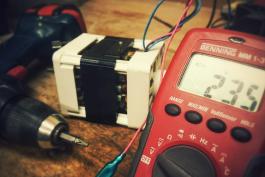 Identifying Consolidation Synergies from and Operational Improvement Opportunities in an Add-On Acquisition for Testing Services Provider
Conducted a 4-week operational due diligence to: 1) identify and quantify facility consolidation and other synergies; 2) determine cost additions and operations improvement opportunities; and 3) establish current asset and labor utilization. Gotham worked hand-in-hand with our client to build a comprehensive and reliable cost and capacity fact base, conducted detailed tours of all the facilities, assessed several site consolidation options, and benchmarked operational metrics across the 2 companies. Gotham's due diligence findings allowed our client to confidently proceed with the transaction; client is already capturing synergies identified during the due diligence.  
Show Details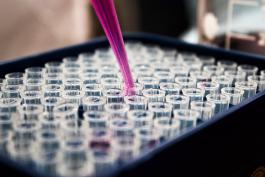 Rapidly Validating Margin Improvement Opportunities and Assessing Capacity/CapEx Risk at Testing Services Provider
Conducted 2-week operational due diligence to validate margin improvement opportunities and assess capacity/CapEx risk. Gotham visited 7 facilities and conducted full-day operations review with management to understand operations management approach/processes and visions/plans moving forward. To fill gaps in this data poor situation, we performed various in-depth analyses – recasting labor cost structure, analyzing job-level data to understand profitability, building a bottom-up labor utilization and fixed cost model to project margins with revenue growth, etc.  Gotham's due diligence work enabled our client to move forward with confidence and successfully acquire target in a proprietary deal.  
Show Details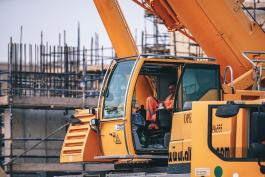 Diagnosing Performance Deficiencies at Data-rich But Information-poor Branch-based Underperforming Business to Identify EBITDA Improvement Opportunities/Plan for Their Capture at Heavy Equipment Rental Company
Identified $6.4MM in quick-win EBITDA improvement opportunity in rental, parts, and services businesses by analyzing the company's revenue drivers, cost structure, and equipment utilization. Working with management, developed a detailed 6-month implementation plan to enable rapid capture of operational improvement opportunities and to establish long-term strategic initiatives to drive top- and bottom-line growth. Management is successfully implementing value creation plan and, within 3 months, has already captured $3MM in EBITDA improvements (vs. same quarter in previous year).
Show Details
Want to learn more about how Gotham can help you with value creation?