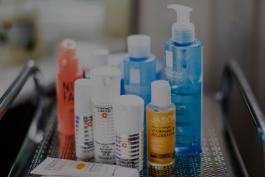 Operational Tranformation at Premium Personal Care Products Company: Establishing Cost-focused Operational Processes to Enable Rapid Cost Savings Capture
Identified $9-12.5MM in cost reduction opportunities, which required addressing CosmeticCo's critical gaps in operational basics, which had become exacerbated by fast growth, and its limited understanding of/focus on actual costs. Within 4 months, over $7MM in cost reduction opportunites confirmed or detailed, with $2.5MM already captured on run-rate basis. CosmeticCo continues to implement detailed-out changes to complete capture of near-term savings and then pursue longer-term opportunities.
Show Details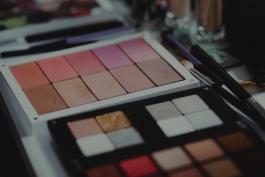 Complexity Management at Global Cosmetics Products Company: Tackling the Sources and Costs of Product Complexity
Identified the sources and cost impacts of product complexity for a billion dollar manufacturer of cosmetic products. Initiatives included product simplification and harmonization (including packaging simplification), and optimization of the product launch process via cross-functional communication and use of packaging pallets. Significant savings $38-$40MM were discovered and worldwide rollout is expected after initial successes in the US and Europe.
Show Details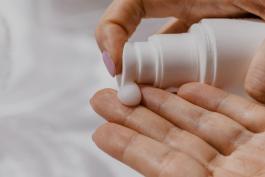 CUSTOMER & MARKET DUE DILIGENCE OF BEAUTY TREATMENT MANUFACTURER: ESTABLISHING THE GROWTH OPPORTUNITY OF AN INDUSTRY TRANSFORMED BY CRISIS
Conducted 3-week customer & market due diligence to establish: (1) beauty treatment and conversion trends; (2) the outlook for the salon channel and the opportunity for the target's beauty treatment at salons; and (3) the opportunity for the target's beauty treatment in the fitness and at-home solutions channels. Gotham: conducted a 6,000+ consumer panel nationwide survey; 60+ interviews with salon operators, and 40+ interviews with fitness club operators; built a market sizing model; developed a competitive landscape profile in the salon channel and pinned down the consolidation trend; and established market and regulatory dynamics. Gotham provided the client with clarity on this opportunity in an uncertain market and established additional opportunities to grow. These fact-based conclusions helped the client see past the historical market turmoil and gave the client the conviction needed to close the deal.
Show Details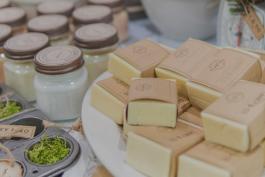 Operational Due Diligence Of Family-owned Food, Personal, And Home Care Products Manufacturer: Rapidly Establishing Manufacturing Outsourcing Economics And Requirements
Conducted rapid operational due diligence to establish manufacturing outsourcing economics at a family-owned food, personal care, and home care products manufacturer. Gotham quickly:  built a bottom-up view of the target's cost structure, current product costs, co-pack costs, and organization structure; conducted plant walkthrough and interviewed operations management; and interviewed companies in food and personal care products outsourcing. We established that outsourcing economics are slightly favorable as logistics and G&A would generate sufficient savings to more than offset a slight increase in food manufacturing cost. As our assessment indicated higher costs and risks associated with outsourcing food products, our client successfully pursued a restructured transaction of carving out personal and home care brands and products.
Show Details
Realigning Organizational Focus: Creating Product Segmentation and Performing Selected Outsourcing and Cost-Savings Changes at Leading Personal Care Brand
Developed a process-defined product segmentation methodology by analyzing the operational and economic structure of the domestic business, identifying $40+ million in savings. Determined reinvestment and outsourcing strategies for key businesses, and trained client resources in the use and maintenance of a custom cost savings tracking system.
Want to learn more about how Gotham can help you with value creation?