Gotham's distribution & retail expertise ranges from establishing competitive positioning, to developing geographic, channel, and end-market expansion strategies, to optimizing category and supply chain management, to streamlining cost structure and operations. We work with a wide spectrum of distribution & retail companies, including:
Industrial
Automotive Parts/ Products
Building & Construction Products
DSD/ Route-based Distributors
Electronic/ Electrical Products/Components
Equipment Rental
Food & Beverage Equipment
Medical Products
MRO Tools & Supplies
Off-road Vehicle Parts
Oil & Gas Products
Testing & Measurement
Uniforms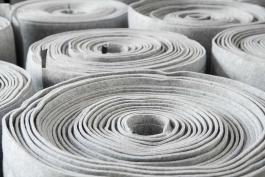 Customer & Market Due Diligence Of Leading Supplier Of Synthetic Fiber For Nonwovens: Establishing Competitive Positioning/Margin Sustainability
Conducted a 2-phased customer & market due diligence to establish target's competitive positioning and margin sustainability. To this end, Gotham:  conducted 86 anonymous and "warm introduction" customer interviews; analyzed target's customer base to establish where target competes within the synthetic fiber market; established target's addressable market size/share and growth outlook in multiple end-markets; built a global synthetic fiber capacity and manufacturer-to-distributor product flow picture by fiber type, and profiled key manufacturers and distributors and established their market shares. Gotham's assessment provided a comprehensive, fact-based view on the target's competitive positioning, margin sustainability, and end-market growth outlook, allowing our client to successfully close the deal.
Show Details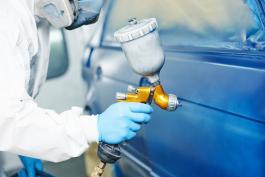 Customer & Market Due Diligence Of Collision Repair Supplies Distributor: Assessing Disintermediation And Margin Risks Amidst Downstream Consolidation
Conducted a 3-week customer & market due diligence to establish the collision repair market dynamics and to assess the risks associated with the collision repair shop consolidation trend. To this end, Gotham:  conducted 76 anonymous interviews with and collected 74 online surveys of collision repair shops owners, managers, and paint distributors to gain insights into collision repair dynamics, industry trends/outlook, and potential risk of collision shop switching paint manufacturers/distributors; interviewed insurance companies to understand their direct repair programs (DRPs); established the automotive refinish market size, growth rates, industry structure, and key relationship dynamics; identified the key MSO players and established their acquisition/growth trends; and profiled the collision repair paint distribution competitive landscape. Gotham's assessment provided a fact-based, robust view on the target's disintermediation and margin risks and confirmed an opportunity to build a national paint distribution business, allowing our client to successfully close the deal. 
Show Details
Want to learn more about how Gotham can help you with value creation?