Gotham's distribution & retail expertise ranges from establishing competitive positioning, to developing geographic, channel, and end-market expansion strategies, to optimizing category and supply chain management, to streamlining cost structure and operations. We work with a wide spectrum of distribution & retail companies, including:
Industrial
Automotive Parts/ Products
Building & Construction Products
DSD/ Route-based Distributors
Electronic/ Electrical Products/Components
Equipment Rental
Food & Beverage Equipment
Medical Products
MRO Tools & Supplies
Off-road Vehicle Parts
Oil & Gas Products
Testing & Measurement
Uniforms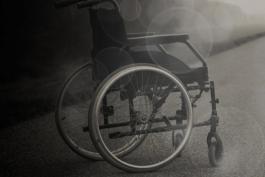 Customer & Market Due Diligence of Leading Mobility Products Distributor: Assessing Consumer Willingness to Buy and Lender Willingness to Finance a Lower-priced Product
Assessed consumer willingness to buy a lower-priced product and lender willingness to finance the product. Through a consumer panel survey of high-wheelchair-usage consumers (either users or caregivers), and a survey of target's customer and prospect database, Gotham established that WAV is a need-based product that offers significant quality of life improvement -- a new lower-priced product would open up another ~20% of market. Through our ability to get to the right auto lending decision makers, we were quickly able to establish what the target should expect in terms of financing and which lenders to target. Our client was excited about the opportunity, presented our findings to the target's management, and pursued a more aggressive bid.
Show Details
Want to learn more about how Gotham can help you with value creation?