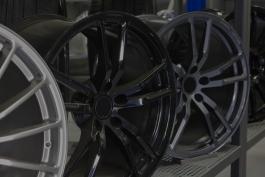 Redesigning Product Development Process to Increase Competitiveness at Tier 1 Automotive Interior Supplier
Developed a product development strategy that enabling affordable business structure and increase competitiveness. Created a balanced set of in-process, predictive performance metrics and a design structure matrix which enabled the development process to handle changes more efficiently and to minimize iteration loops. Project resulted in a proactive, cost- effective ability to ensure high quality product, reduced resource requirements, and an affordable, more competitive product development cost structure.
Show Details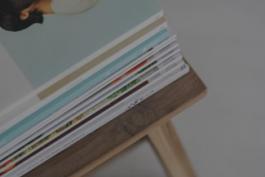 Developing Category Management Capabilities with Item-level Strategies at Large Direct Marketing Company
Worked with the senior merchandising team to develop capabilities and strategies for all key elements that constitute strategic merchandising -- assortment strategy, new product introduction, catalog/web placement strategy, product lifecycle strategy, and pricing strategy. With strategic approach, CatalogCo now meeting SKU targets, properly planning media placement, and able to identify and fill gaps in assortment.
Show Details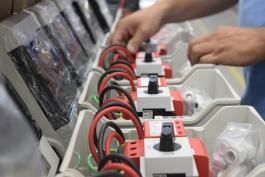 Quick-win Engineering and Material Cost Reductions at International Custom Machine Tools Designer and Manufacturer
Conducted 4-week diagnostic to understand drivers of ongoing margin erosion (~10% point gap between quoted margin vs. realized margin) that identified $1.7-2.7MM in quick-win cost savings opportunities in 3 key areas: robust, cross-functional quoting and engineering processes with formal involvement of engineering in the quoting process and proactive management of hours/scope in the engineering process; material spend reduction by implementing cost-focused (vs. "get the parts in") purchasing process/tools, renegotiating/ establishing contracts with key vendors, and standardizing parts to leverage volume; and selective migration of engineering to India, starting with detailed engineering and phasing in higher skill activities. Execution assistance included: creating vendor negotiation strategy and vendor packages for top vendors (6-20% savings already realized); crafting quoting and engineering process end-vision; and developing a detailed capture plan with timeline for all targeted savings.
Show Details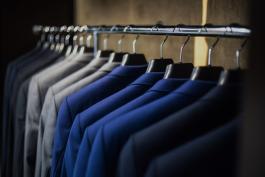 Turning Domestic Operations into a Competitive Advantage at Leading Apparel Designer/Manufacturer
Devised a new supply chain strategy to leverage domestic manufacturing capabilities to decrease concept-to-market time by 67%, reduce inventory levels by 50%, and increase profits by 25%. Developed a dual supply chain strategy - market replenishment strategy for Basic products and market responsive strategy for Fashion products. Created a concurrent DFM product development process, and developed a flexible capacity allocation model for cut & sew facilities.
Show Details
Want to learn more about how Gotham can help you with value creation?