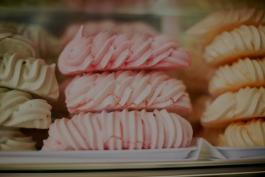 Improving Cost-to-serve at Premium Baked Goods Company
Created a new logistics strategy, including implementing a new DSD network and delivery process, developing a new transportation and warehousing strategy, and re-balancing production among plants. Over 75% of the $2.5MM in savings (from a cost base of $12MM) highlighted in the strategy was saved in the first year of implementation.
Show Details
Cleaning Up Distribution as a First Step in Establishing a Growth-supporting Distribution Platform at National Seafood Company
Conducted a diagnostic to reduce distribution costs as a part of an effort to integrate the distribution systems of two companies by identifying and sizing cost levers with savings benefits (quick hits, process changes, and cultural changes). Targeted cost savings of $1.5 to 2MM on a base of $7MM, of which $1MM are estimated to be achieved by quick hits alone.
Show Details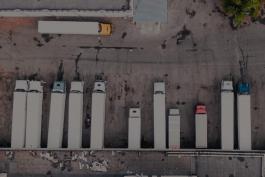 Unlocking Truck and Parcel Freight Savings at Portfolio Companies of Middle-market Private Equity Firm Freight
Created fact base for leveraging $11MM of freight spend across 3 portfolio companies of a middle-market private equity firm. Facilitated communication between management of portfolio companies to understand service requirements and the manner in which the individual portfolio companies would conduct freight negotiations. Led RFP process and analyzed new bids based on 2 years of historical freight spend. Created an evaluation matrix based on both cost and service to facilitate vendor selection. Purchasing consolidation led to $1.2MM in savings in the first year and improved freight service.
Show Details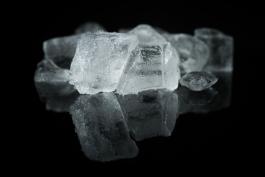 Rapidly Pinning Down Capacity/CapEx, Manufacturing Cost, and Distribution Situation and Opportunities at Leading Dry Ice Manufacturer
Conducted 2-week operational due diligence to pin down capacity and CapEx situation, and to identify margin improvement opportunities in manufacturing, distribution, and branch operations ahead of a competitive auction bid. Created plant-specific profiles of 150+ pieces of production equipment and determined target had ample capacity for growth with minimal replacement CapEx risk. Analyzed and reconciled financial data from the target's ~100 P&Ls and reallocated costs to establish true operational costs and production and distribution cost benchmarks across plants, branches, and routes and identified up to $6MM in margin improvement opportunities through disciplined distribution and pricing practices. Gotham's due diligence enabled our client to move forward with a competitive bid. 
Show Details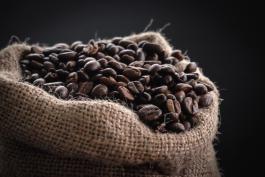 Identifying Consolidation Opportunities and Creating Roadmap for Professionalizing Operations to Support Future Growth at Regional Family-owned Coffee Roaster and Distributor
Conducted a 3-week operational due diligence to establish a robust fact base of cost and operational performance in a data-poor situation, identify consolidation opportunities, and provide a fact-based, actionable plan for post-acquisition value creation, including:  delivery and service route optimization to eliminate 30-40% of current routes; brewing equipment CapEx reduction through better deployment of used equipment; warehouse consolidation; sourcing efficiencies; SKU complexity management and inventory reduction; and professionalization of roasting and supply chain operations. Gotham's findings enabled the client to close the transaction with confidence; the company started capturing identified opportunities within a few weeks of the deal closure. 
Show Details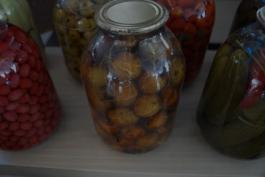 In A Data-poor Situation, Confirming Operational Readiness to Support Targeted National Growth at Family-owned Specialty Foods Company
Conducted detailed observations of manufacturing operations (evaluating equipment, labor, downtime, changeovers, etc.) and developed bottom-up capacity model to quantify production increases and cost savings. Determined that target's facility had sufficient capacity to meet 5-year targeted growth projections; identified cost per case savings 15-20% from labor and overhead reductions; found low risk of future operational surprises (e.g., major equipment cap ex requirements, food safety/quality issues, etc.); and provided PE Client with ingoing operational value capture plan. Client moved forward with acquisition and immediately began implementation of Gotham recommended improvement initiatives.
Show Details
Want to learn more about how Gotham can help you with value creation?