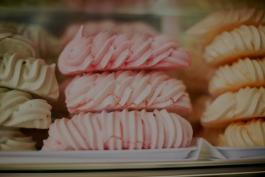 Improving Cost-to-serve at Premium Baked Goods Company
Created a new logistics strategy, including implementing a new DSD network and delivery process, developing a new transportation and warehousing strategy, and re-balancing production among plants. Over 75% of the $2.5MM in savings (from a cost base of $12MM) highlighted in the strategy was saved in the first year of implementation.
Show Details
Cleaning Up Distribution as a First Step in Establishing a Growth-supporting Distribution Platform at National Seafood Company
Conducted a diagnostic to reduce distribution costs as a part of an effort to integrate the distribution systems of two companies by identifying and sizing cost levers with savings benefits (quick hits, process changes, and cultural changes). Targeted cost savings of $1.5 to 2MM on a base of $7MM, of which $1MM are estimated to be achieved by quick hits alone.
Show Details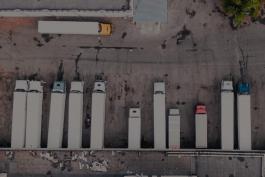 Unlocking Truck and Parcel Freight Savings at Portfolio Companies of Middle-market Private Equity Firm Freight
Created fact base for leveraging $11MM of freight spend across 3 portfolio companies of a middle-market private equity firm. Facilitated communication between management of portfolio companies to understand service requirements and the manner in which the individual portfolio companies would conduct freight negotiations. Led RFP process and analyzed new bids based on 2 years of historical freight spend. Created an evaluation matrix based on both cost and service to facilitate vendor selection. Purchasing consolidation led to $1.2MM in savings in the first year and improved freight service.
Show Details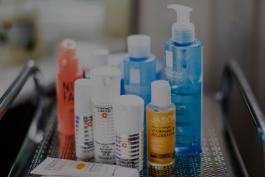 Establishing Cost-focused Operational Processes to Enable Rapid Cost Savings Capture at Premium Personal Care Products Company
Identified $9-12.5MM in cost reduction opportunities, which required addressing CosmeticCo's critical gaps in operational basics, which had become exacerbated by fast growth, and its limited understanding of/focus on actual costs. Within 4 months, over $7MM in cost reduction opportunites confirmed or detailed, with $2.5MM already captured on run-rate basis. CosmeticCo continues to implement detailed-out changes to complete capture of near-term savings and then pursue longer-term opportunities.
Show Details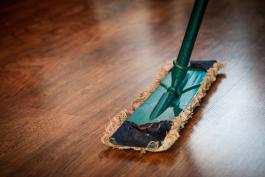 Turning Around Warehouse and Customer Service Performance at Leading Household Products Company
Helped turn around a problematic distribution operation that was creating service problems with leading retailers. Developed standard operating procedures for basic warehouse functions, including inventory transactions, pick/pack/ship operation, cycle counting, and quality audits. Revamped the warehouse organization structure and instituted measurement and tracking to monitor performance. HomeCo now a top 10 supplier to the largest U.S. retailers.
Show Details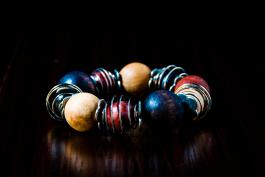 Freight Cost Opportunity Diagnostic and Savings Capture at at Leading Fashion Accessory Importer
Analyzed air freight cost from Asia to identify $3-5MM (32-49%) in cost reduction opportunities from: (1) tighter management of air shipments (including invoice auditing, formal RFP process to find a new freight forwarder, and reduced rush shipments of products and components); and (2) selective migration to container shipments. Helped client capture the opportunities, including auditing past freight bills to discover 13% chargeable weight discrepancy and executing the RFP process to find a new freight forwarder, resulting in a 31% reduction in freight cost. As per our recommendation, Client hired a VP of supply chain to spearhead capture of further savings via continued development of robust processes and migration of increasing amount of freight to sea. A year after Gotham left, FashionCo had dramatically lowered its inbound freight costs and migrated a significant portion of shipments to containers.
Show Details
Want to learn more about how Gotham can help you with value creation?